Jonathan Maberry is a New York Times Bestselling Author and multiple Bram Stoker Award winning horror and thriller author, editor, comic book writer, magazine feature writer, playwright, content creator and writing teacher/lecturer.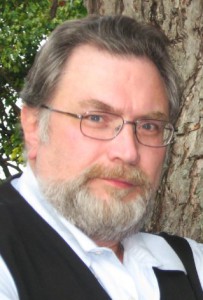 His Joe Ledger novel series has just been optioned for film by producers Tony Eldridge and Donna Isham.
Eldridge is a producer on Sony Pictures soon to be released Denzel Washington feature film "The Equalizer". His Lonetree Entertainment production company has a number of film and television projects in development with the major studios. (Source)
Isham is a film and television producer with over 25 years of experience in the entertainment industry. As Executive Director of MIM she manages all facets of creative development alongside her partner and husband, award winning film composer and world-renown recording artist, Mark Isham. (Source)
The series itself tells the story of Joe Ledger and his Department of Military Science (DMS) team as they investigate bizarre cases that threaten not only the United States by the entire world; from aliens, genetically spliced humans, real-genetic vampires, bio-terrorism and ZOMBIES. The series, should it be picked up for film or television will be starting with "Extinction Machine" book five of the series, which we will see an already seasoned Joe Ledger and team.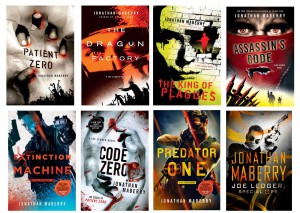 Maberry says the series itself is Fringe mixed with 24 and as a fan of the series I can vouch for that. It will be great to see Joe Ledger on Film or Television.
Here is what you can look forward to in Extinction Machine:
In Extinction Machine, the fifth Joe Ledger book by Jonathan Maberry, the DMS must go up against someone—or something—in search of new technology that could bring about world war. The President of the United States vanishes from the White House. A top-secret prototype stealth fighter is destroyed during a test flight. Witnesses on the ground say that it was shot down by a craft that immediately vanished at impossible speeds. All over the world reports of UFOs are increasing at an alarming rate.  And in a remote fossil dig in China dinosaur hunters have found something that is definitely not of this earth. There are rumors of alien-human hybrids living among us. Joe Ledger and the Department of Military Sciences rush headlong into the heat of the world's strangest and deadliest arms race, because the global race to recover and retro-engineer alien technologies has just hit a snag. Someone—or something–wants that technology back. (Source)
Maberry's Joe Ledger series is only the most recent in the Film/TV line up; his other series up for film and TV include his "Dead of Night" series, his "Rot and Ruin" zombie apocalypse series, which is also coming to comics and "V-Wars" which is not only a novel, but a comic series by IDW.
More about The Dead of Night series: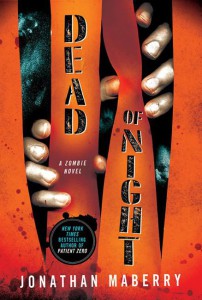 This is the way the world ends. Not with a bang, but a bite.
A prison doctor injects a condemned serial killer with a formula designed to keep his consciousness awake while his body rots in the grave.  But all drugs have unforeseen side-effects.  Before he could be buried, the killer wakes up.  Hungry.  Infected.  Contagious.
Small town cop Dez Fox and her partner JT are caught in a wave of murder as everyone they know and love die…only to rise again as the ravenous living dead.  If Dez and JT can't contain the plague inside the town limits, the infection will spread beyond all control. (Source)
More about The Rot and Ruin series: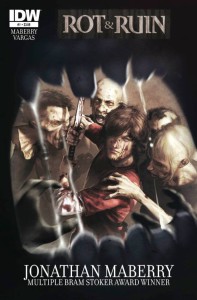 "Benny Imura couldn't hold a job, so he took to killing." from Rot & Ruin
In the zombie-infested world Benny has grown up in, every teenager must work once they turn fifteen, or they'll lose their food rations.  Benny isn't interested in taking on the family business, but he reluctantly agrees to train as a zombie killer with his boring big brother, Tom. He expects a dull job, whacking zombies for cash. What he discovers is a vocation that will teach him what it really means to be human.
As Benny's worldview is challenged again and again by the lessons he learns from Tom, he is forced to confront another horrifying reality: sometimes, the most terrible monsters are the human ones.
The Rot & Ruin series of young adult novels offers a terrifying future vision of the zombie apocalypse, brought to life through the rich emotional struggles of a teenager trying to find his place in a tumultuous new world. (Source)
More about V-WARS: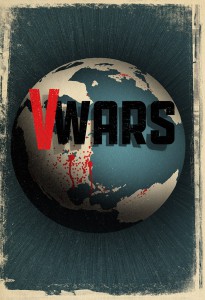 V-Wars is set in a world transformed by a catastrophic environmental event that releases a millennial-old virus that once triggered, affects individuals differently depending on their DNA. The result is vampires as unique as their cultures and a response from those unaffected humans like never seen before.
"V-Wars is a head-on collision of real-world science, terrorism, special forces action, ethics, politics and an exploration of what defines us as human," said Maberry. (Source)
For more about Jonathan Maberry visit his website or you can also follow him on his Facebook or his Twitter