The Xbox One pricing roller coaster continues.
Remember when the console cost $500?
That price is now a distant memory.  After spending the holidays with the price resting at $350, Microsoft raised the  price back to its earlier price cut of $400. However, there was one problem.  At $350, the Xbox One began to outsell the PS4 for the first time this generation.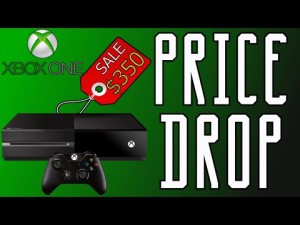 Microsoft probably wanted another taste of that sweet sweet lead, because, guess what?  The price of the Xbox One has been dropped to $350. For the moment, this is only effective in the US. How long this price will last is anyone's guess.  Microsoft isn't giving any details as of yet.
What does this mean?
If you wanted an Xbox One, now would be a good time to get one.
Also, Sony:  Your move.