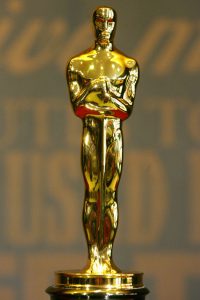 Oscar® time is upon us once again, meaning it's time to make some predictions about who or what will take home the naked golden guy statuette at this year's ceremony. I'm only giving commentary on the categories where I saw the most films (basically, the Big Six) or have other strong feelings (i.e., the other three categories I talk about). How do my picks compare to yours? Let's get to it!
BEST PICTURE: Arrival, Fences, Hacksaw Ridge, Hell or High Water, Hidden Figures, La La Land, Lion, Manchester by the Sea, Moonlight
I've eliminated Hacksaw Ridge, Lion, and Fences from my equation because they don't have a lot of "winner's buzz" going into the ceremony. Sadly for Arrival and Hell or High Water, the buzz isn't there, either; it's a shame because both pack an emotional wallop and excellent performances from all involved. Hidden Figures was good as far as biopics go, but the story told is somewhat superficial; I never felt like I got to know the women behind the accomplishments, save for Katherine (Taraji P. Henson), which is a problem, and for such an important story, it was a little too by-the-book.
Of the remaining films, La La Land is the favorite to win, and it's not hard to see why: the leads, Ryan Gosling and Emma Stone (both nominated for their performances), are likeable, the story is about Hollywood—something Hollywood likes to reward—and the film overall is well-directed and engagingly presented. It's also already won a carload of awards. Manchester by the Sea is a powerful depiction of grief and depression, but it may be too much of a downer to get the big prize. Moonlight's thoughtful and touching portrayal of a young black man coming to terms with his homosexuality has the potential to be a spoiler, though; it just took home six Film Independent Spirit Awards, including Best Feature and Best Director, and there was a lot of love for it displayed under the tent. Considering there's been something of a backlash against La La Land, another film coming in to snatch victory could happen.
MY PREDICTION: My personal pick for best picture of the year, Silence, wasn't nominated, so I'll go with my second favorite and predict La La Land wins. It's a truly wonderful film and deserves the big prize.
BEST ACTOR: Casey Affleck, Manchester by the Sea; Andrew Garfield, Hacksaw Ridge; Ryan Gosling, La La Land; Denzel Washington, Fences; Viggo Mortensen, Captain Fantastic
Affleck has been the front-runner (in my mind, at least), pretty much since Manchester by the Sea came out. His is a nuanced, understated performance, pitch perfect to match the profound sadness of the film. He's also been dogged by controversy this awards season (Affleck was sued for sexual harassment by two different women who worked on his picture, I'm Still Here; he denied the allegations and both cases were settled out of court). Of the rest, Garfield should have been nominated for deeper work in Silence; Gosling, though fantastic in La La Land, doesn't seem to really be in the conversation; Washington already snagged a SAG award for his work in Fences, but the staginess of the entire film may work against him here; and Mortensen, like Bryan Cranston before him in Trumbo, gave a great performance in what was otherwise a mediocre, predictable film.
MY PREDICTION: Affleck wins. I would not be surprised in the least if the controversy means he gets upset by Washington or Mortensen, though.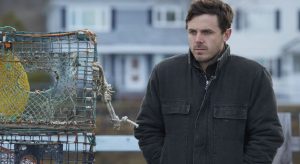 BEST ACTRESS: Isabelle Huppert, Elle; Ruth Negga, Loving; Natalie Portman, Jackie; Emma Stone, La La Land; Meryl Streep, Florence Foster Jenkins
Streep is Streep, which is to say her acting is always worth watching. Portman and Negga also got good notices for their work. Bigger buzz, though, surrounds Stone, who is the living heart of La La Land; her character Mia's journey from self-doubt to self-assured was both heartwarming and heartbreaking. Huppert, however, took a very complex and at times frustrating character and made her compelling and watchable. Elle is a strange, fascinating work, and Huppert is never less than magnetic.
MY PREDICTION: The best performance by an actress was Amy Adams in Arrival, but she wasn't nominated, to my great consternation. Although Stone is favored, I'm going out on a limb and predicting Huppert walks away with the win. I'm probably totally wrong. It will totally be Stone.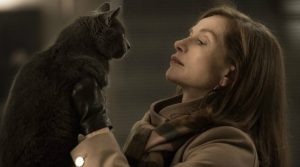 BEST SUPPORTING ACTRESS: Viola Davis, Fences; Naomie Harris, Moonlight; Nicole Kidman, Lion; Octavia Spencer, Hidden Figures; Michelle Williams, Manchester By The Sea
Viola Davis has been winning award after award for her stunning work in Fences. There's really nothing to discuss, except to say Harris, Spencer, and Williams were all great in their roles (I haven't seen Lion yet). Well, I will add that if anyone from Hidden Figures should have been nominated in this category, it should have been Taraji P. Henson, whose character seemed to have the most screen time and the most fully realized arc. This is not a knock on Spencer at all; I feel simply that Henson gave a stronger performance.
MY PREDICTION: Davis is a lock.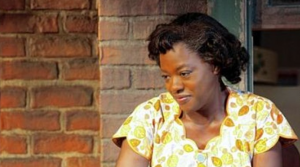 BEST SUPPORTING ACTOR: Mahershala Ali, Moonlight; Jeff Bridges, Hell or High Water; Lucas Hedges, Manchester By The Sea; Dev Patel, Lion; Michael Shannon, Nocturnal Animals
I saw all the films except Lion. I liked everyone nominated, but I feel like I've seen Bridges do similar acting in other roles (even though it works well in Hell or High Water); Shannon is good, but Nocturnal Animals is a divisive film; Hedges is also quite good, but he's young and should have another shot. That leaves Ali, whose brief but important role in Moonlight has been justly awarded at other ceremonies. That I spent part of the time wishing his role was bigger shows the impact he made.
MY PREDICTION: Ali continues his winning streak and takes home the award.
BEST DIRECTOR: Arrival, Denis Villeneuve; Hacksaw Ridge, Mel Gibson; La La Land, Damien Chazelle; Manchester by the Sea, Kenneth Lonergan; Moonlight, Barry Jenkins
Chazelle, who directed the marvelous Whiplash, has already won the Director's Guild Award for La La Land, a prime indicator that he will win Oscar® gold (the winner of the DGA usually goes on to win the Academy Award). La La Land is a triumph under his steady hand. I wouldn't mind seeing Villeneuve, Lonergan, or Jenkins get the award, as I loved all their films and they all have distinct styles that served their films well.
MY PREDICTION: Chazelle wins.

BEST ANIMATED SHORT: Blind Vaysha, Borrowed Time, Pear Cider and Cigarettes, Pearl, Piper
MY PREDICTION: I already chose Piper to win in my article on the animated shorts and my mind has not changed.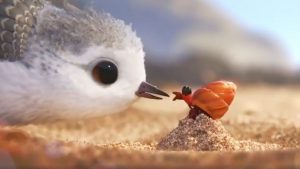 Here's what I think about three other potential winners on Sunday night:
Best Original Screenplay: If there's a sweep, La La Land wins here. If the Academy is spreading the love around, though, Hell or High Water or Manchester by the Sea probably have better chances over The Lobster (a horror film, basically, and horror is rarely rewarded here) and 20th Century Women.
Best Adapted Screenplay: The nominees are Arrival (Eric Heisserer); Fences (August Wilson); Hidden Figures (Theodore Melfi, Allison Schroeder); Lion (Luke Davies); and Moonlight (Barry Jenkins and Tarell Alvin McCraney). Of these, Moonlight is probably going to win.
Best Animated Feature: I've seen Kubo and the Two Strings, Moana, and Zootopia, and of those three, I'd pick Zootopia; even though I enjoyed them all, Zootopia has the strongest script. I've heard good things about My Life as a Zucchini and The Red Turtle, but have no idea what their chances are.