For a few months now, the price war between the Playstation 4 and Xbox One had settled into a quiet stalemate. Playstation 4 seemed to have the upper hand from the beginning when it was released at $100 less than the $499 Xbox One.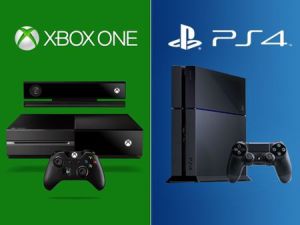 This lasted for seven months. During which time, the PS4 was outselling the Xbox by a margin of nearly 2-to-1. Some analysts say that the margin was actually closer to 3-to-1.
Microsoft wasn't too happy with this. In June, the Kinect camera was removed the from the Xbox One packaging and the price dropped to $399. The results? Xbox sales picked up drastically. However, many say that the PS4 is still outselling the Xbox.
Shots have been fired. Again.
In a move that has surprised many, Microsoft has again slashed the price of the Xbox One. Starting November 2nd, the console will temporarily go on sale for $349. This price is valid until January 3rd of 2015.
Have you bought a next-gen console yet? Still undecided, or does this price cut sway you toward the Xbox One?
One thing is certain, analysts will be watching console sales closely this holiday season.
Your move Sony. Will you retaliate?