[Updated July 18th] According to the Hollywood reporter website Lego has released its 2nd exclusive (out of 4 total)  for SDCC 2014. Its Bard the Bowman from the movie The Hobbit.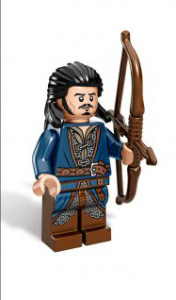 Additionally, a figure of Smaug will be showcased at the WB booth. It took builder Erik Varszegi 625 hours to design and build the model of the dragon. The statue stands just over 6 feet tall, is made out of 83,433 pieces of Lego and weighs 411 pounds.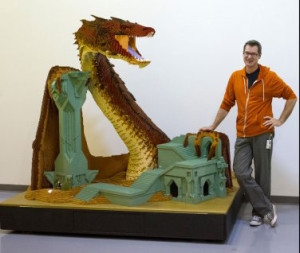 In honor of the August 1 release of Marvel's Guardians of the Galaxy, LEGO is teaming up with Marvel for a special promotion! Pulling together a staff of LEGO builders, 350 hours of work time and 28,251 lego bricks, there now exists a life-size model of Rocket Raccoon and Groot. Standing over 7 feet tall and 4 feet wide, this amazing LEGO statue is absolutely stunning!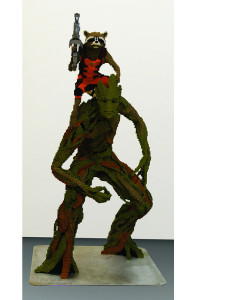 This glorious statue will be featured at the Lego booth at SDCC! SDCC goers can join in on the Guardians of the Galaxy Lego fun with the first announced SDCC exclusive! Fans of Rocket Raccoon can pick up the Rocket's Warbird. This is a 145-piece set that will sell at the Lego booth for $39.99.
Lego will also giveaway four minifigures at SDCC! This year one of those is The Collector character from Guardian's of the Galaxy who is portrayed by Benicio del Toro in the film.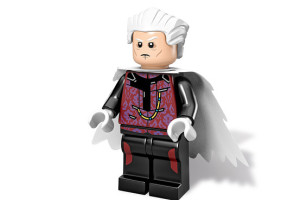 Be sure to swing by the Lego booth at SDCC and check out these and more Lego excitement at Booth #2829!