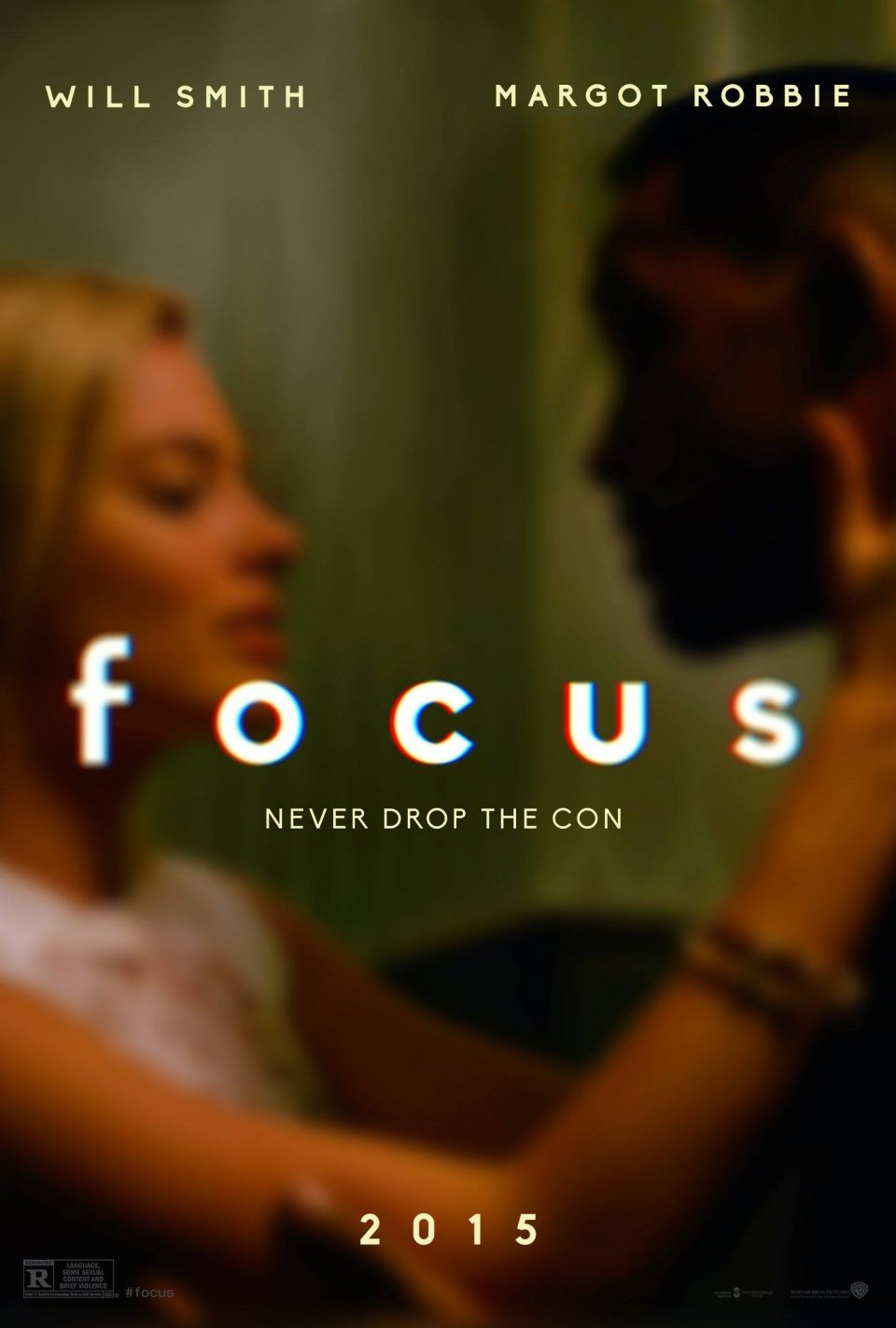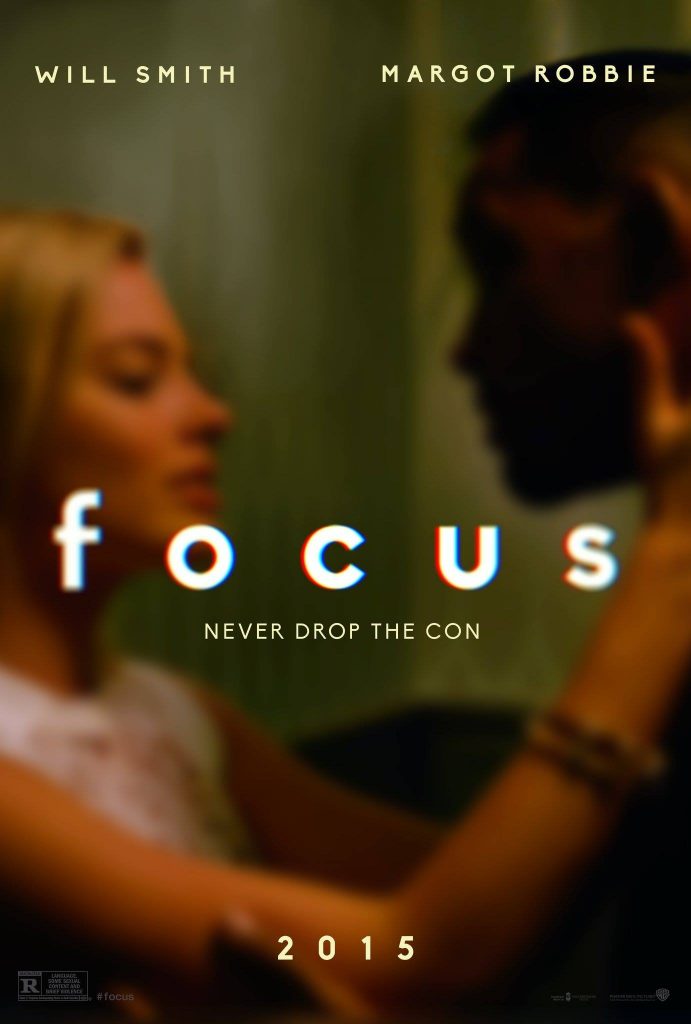 By Evan Jackson
In the heist movie Focus Will Smith isn't saving the world and he isn't the endearing hero at the end of the day.  You can't trust him at all and that's what makes Focus so entertaining. In this movie Will Smith plays con-man Nicky Spurgeon, who is a master at stealing and playing mind games. Newcomer actress Margot Robbie plays Jess Barrett, his love interest. The chemistry between them is magnetic. In the supporting role is funnyman Adrian Martinez, who fits well within the cast. Taking place in such locations as New Orleans and Buenos Aires it adds an air of suaveness to the movie. Focus has enough twists in the plot to keep you engaged. Will Smith delivers a good performance and Margot Robbie proves that she's here to stay.
It's refreshing to see Will Smith in this role, especially after seeing him in the ill-received 2013 movie After Earth where he co-starred with his son Jaden Smith. In Focus Will Smith is coolly charismatic and the only thing that throws him off his game is Margot Robbie's character Jess Barret. When Nicky spots Jess in a hotel pulling an obvious con he offers her a few tips and eventually takes her on as an intern. From there ensues a string of ploys that are thrilling and exciting. This isn't the typical blockbuster juggernaut starring Will Smith but it is a good movie. Focus is off to a solid start with being number one at the box office and making a little under $20 million in its opening weekend.
In the midst of all the cons and tricks Will Smith's character breaks the cardinal rule of falling for your mark. The initial mentor – mentee relationship he has with Margot Robbie's character turns into an undeniable attraction. The chemistry between Will Smith and Margot Robbie makes for a good onscreen duo. Margot Robbie held her own in Martin Scorsese's 2013 Oscar nominated film Wolf of Wall Street, opposite Leonarodo DiCaprio and she does it again in Focus. She is a natural and proves she can act with the best of them.
Focus is set in the backdrop of culturally rich cities such as New Orleans and Buenos Aires. In New Orleans Will Smith and his con syndicate of fellow swindlers pull off a slew of scams at the Super Bowl raking in a major payday. Nicky notices his feelings might get in the way of him continuing his life of crime so at the height of the weekend he drops Jess from the team leaving her heartbroken. Fast forward three years later in Buenos Aires where Nicky is setting up a multi-million dollar con that involves race car drivers. Right when he is about to put his plan into action at a night time event Jess walks down the stairs and he is totally thrown off guard. Nicky and Jess play this sort of cat and mouse game that has one final twist that leads up to a satisfying ending.
This movie is about how well you can focus on the con at hand to see the end game. At one point you realize you can't keep up and you're enjoying the movie for what it is. Will Smith is back in his lead role where he's funny and although you can't trust him, the cunning nature of his character wins you over. Margot Robbie is new to the silver screen, but you wouldn't know by her stellar acting. Focus is a heist thriller that is a nice comeback for Will Smith and a good movie over all.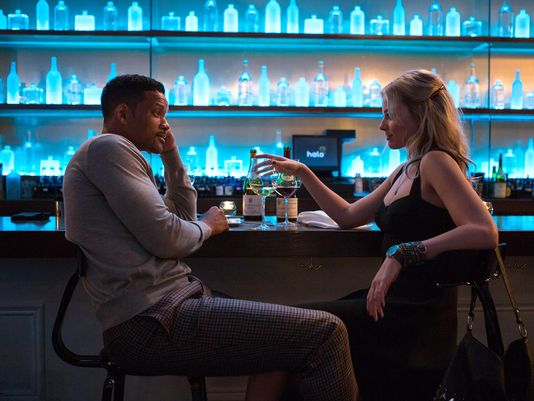 *Photos Courtsey of Warner Bros. Pictures & blackfilm.com