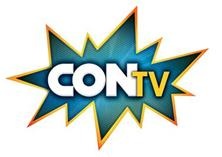 Streaming network channel CONtv , which previewed in early March, has wet their audience's appetite with a successful launch of thousands of hours of TV shows, films, content from annual conventions, and original programming, according to the press release from CONtv on April 14. The channel will continue to bring the Comic Con experience like panels and backstage moments starting with Wizard World Las Vegas Comic Con from April 24-26 for the average viewer. CONtv will then report at the other upcoming major Wizard World locations. Chairman and CEO of Cinedigm Chris McGurk and Wizard World CEO John Macaluso are very pleased with the feedback received and look forward to what's coming next for the channel the two companies have partnered on.  Here is more information from the official press release about the launch:
During this preview period, CONtv has seen dramatic performance:
In total, the channel garnered a 92% positive satisfaction rating across all platforms;
FIGHT OF THE LIVING DEAD, the zombie apocalypse reality series featuring YouTube stars, achieved over six million views during its two week CONtv run and subsequent YouTube airings;
Original content titles and episodes,FIGHT OF THE LIVING DEAD; trivia show LAST FAN STANDING, hosted by Con favorite Bruce Campbell, and MYTHICA: A QUEST FOR HEROES starring Kevin Sorbo are among the most watched properties on the channel (occupying 15 of top 20 viewed spots);
100% of CONtv's entire content offering of over 3,300 films, TV episodes and originals accrued video views over first month;
Most active users viewed content on multiple devices;
Binge-viewing by users is high frequency;
Based on fan feedback, CONtv delivered new, enhanced APP updates for iOS, Android and Roku, delivering a 10x faster speed.
Catering to the enormous and avid Comic Con audience, CONtv currently boasts 2,500 hours of original programming, curated films and TV episodes, and exclusive Comic Con panel coverage from dozens of annual nationwide conventions, with new panel programming added weekly as additional CONs take place. Spanning star studded panels with pop culture heroes such as William Shatner ("Star Trek"), Lou Ferrigno ("The Incredible Hulk"), Michael Rooker (Guardians of the Galaxy) and Bruce Campbell (The Evil Dead, the forthcoming series "Ash vs Evil Dead"), to the best in cosplay, creator workshops, Con after hours events, and more, CONtv is the only service to offer Comic Con event coverage alongside premium feature film, television and original programming.
CONtv is a partnership of Cinedigm, one of the nation's largest independent distributors of digital entertainment, and Wizard World, producers of the largest Comic Con Tour in the U.S. This partnership provides an unrivaled hub of content, community and conventions across the broad spectrum of devices including Android and Mac iOS, Samsung Smart TV, Roku Players and Roku TV, the web, and mobile and tablet devices.
"We are very proud that CONtv is the first OTT streaming network specifically designed for the very avid and savvy Comic Con fanspace," said Cinedigm Chairman and CEO Chris McGurk. "Our preview for the last few weeks has been very successful. We set out to create a channel for the fans and by the fans, and are pleased by all the positive feedback we have received from them during this preview about our content and the CONtv viewing experience. We are thrilled to officially kick off the channel at the Wizard World Comic Con Las Vegas later this month because, based on the tens and tens of millions of viewing minutes during preview and very high customer satisfaction, we are now more confident than ever that CONtv will continue to deliver exactly the type of content and viewing formats Comic Con fans want to see."
Wizard World CEO John Macaluso adds, "For fans that attend Wizard World Comic Con events, CONtv is the ideal extension of their fandom of films, TV shows, comics, stars, heroes, personalities and more. For those who have not yet been to one of our 26 shows across the U.S., CONtv brings exclusive access to rarely seen moments, panels and previews that are part of the true Wizard World Comic Con fan experience. With numerous Wizard World shows coming up in the next few weeks, CONtv viewers will have even more original content coming across their screens soon."
In addition to Wizard World Comic Con Las Vegas, CONtv will be covering major upcoming Wizard World Comic Con events in major markets including Chicago, Sacramento, Minneapolis, Philadelphia, St. Louis, Des Moines and more. A full list can be found at http://www.wizardworld.com.
After a highly successful preview last month, CONtv launched an array of original programming including the pop culture trivia show hosted by cult hero Bruce Campbell LAST FAN STANDING, the aforementioned zombies vs YouTubers reality show FIGHT OF THE LIVING DEAD, and the first installment in the three-part sweeping fantasy epic starring Kevin Sorbo ("Hercules: The Legendary Journeys") MYTHICA: A QUEST FOR HEROES. CONtv's original programming slate continues to grow as the channel premieres its fourth original, the action-packed reality series starring the fan-favorite original Green Power Ranger Jason David Frank, MY MORPHING LIFE on April 24. On the ground for the Wizard World Comic Con Las Vegas, Frank will screen his new CONtv original series, while Mythica star Kevin Sorbo will present a screening of MYTHICA: A QUEST FOR HEROES and will reveal never-before-seen advanced footage of the follow up film MYTHICA: THE DARKSPORE.
Both free and VIP subscription accounts are available at CONtv.com, with CONtv VIP subscription packages providing the ultimate ad-free fan experience, access to exclusive content and first look and perks at Wizard World Comic Cons, including reserved seating and discounts.
Visit CONtv.com for more details.
Download CONtv at:
https://itunes.apple.com/us/app/contv/id964790508?mt=8
https://play.google.com/store/apps/details?id=com.jtv.contv&hl=en
https://my.roku.com/signin?next=https%3A%2F%2Fmy.roku.com%2F
About CONtv
CONtv is a new digital entertainment network devoted exclusively to the fanspace that provides audiences access to thousands of hours of content showcasing an original slate of programming, as well as an eclectic catalog of over 1,200 must-watch titles. Everything from quirky original series, elusive cult films & television shows, celebrated genre movies encompassing sci-fi, horror, fantasy, anime, grindhouse, martial arts action, to exclusive live coverage of Comic Con events nationwide, all available on-demand either in a free, ad-supported format or a subscription-based model for premium content. For more information, visit CONtv.com.
About Cinedigm
Cinedigm is a leading independent content distributor in the United States, with direct relationships with thousands of physical retail storefronts and digital platforms, including Wal-Mart, Target, iTunes, Netflix, and Amazon, as well as the national Video on Demand platform on cable television.  The company's library of films and TV episodes encompasses award-winning documentaries from Docurama Films®, next-gen Indies from Flatiron Film Company®, acclaimed independent films and festival picks through partnerships with the Sundance Institute and Tribeca Films and a wide range of content from brand name suppliers, including National Geographic, Discovery, Scholastic, NFL, Shout Factory, Hallmark, Jim Henson and more.
Additionally, given Cinedigm's infrastructure, technology, content and distribution expertise, the Company has rapidly become a leader in the quickly evolving over-the-top digital network business.  Cinedigm's first channel, DOCURAMA, launched in May 2014, and is currently available on iOS, Roku, Xbox and Samsung, with additional platforms currently being rolled out.  Cinedigm launched CONtv, a Comic Con branded channel in partnership with WIZARD WORLD, on March 3, 2015.  The Company's third OTT channel, DOVE ENTERTAINMENT CHANNEL, will be a digital streaming subscription service targeted to families and kids seeking high quality and family friendly content approved by Dove Foundation.   Adding to Cinedigm's diversified portfolio of digital networks, in early 2015 the Company announced an OTT partnership with TV4 Entertainment and the planned launch of the BRIGHT edu-tainment OTT channel.
Cinedigm™ and Cinedigm Digital Cinema Corp™ are trademarks of Cinedigm Corp.www.cinedigm.com. [CIDM-G]​
About Wizard World
About Wizard World (OTCBB: WIZD)
Wizard World, Inc. (http://www.wizardworld.com) produces Comic Cons and pop culture conventions across North America that celebrate the best in pop-fi, pop culture, movies, television, cosplay, comics, graphic novels, toys, video gaming, sci-fi, gaming, original art, collectibles, contests and more. A first-class lineup of topical programming takes place at each event, with celebrity Q&A's, comics-themed sessions, costume contests, movie screenings, evening parties and more. Wizard World has also launched CONtv, a digital media channel in partnership with leading independent content distributor Cinedigm™ (NASDAQ: CIDM). Fans can interact with Wizard World on Facebook, Twitter, Pinterest, Instagram and other social media services.
The 2015 Wizard World Comic Con schedule is available at: wizd.me/PRSchedule2015.
For more information, please contact:
For CONtv:
Nicole Yavasile; nicole_yavasile@bhimpact.com: (310) 694-3252
Morgan Tongish; morgan_tongish@bhimpact.com: (310) 694-3129
Cinedigm Corporate PR:
Maggie Begley/MBC; Maggie@mbcprinc.com: (310) 390-0101
Wizard World
1440 Broadway – FL 23
New York New York 10018
United States