Earlier today CW3PR announced they are once again returning to WonderCon (for the 9th straight year!) and this year as in years past they are bring celebrities to moderate their 2 panels. Joining them this year are Tom Payne (Jesus from The Walking Dead), Stephanie Corneliussen (Joanna from Mr. Robot), Amber Midthunder (Kerry Loudermilk from Legion), and others! More information below including panel times and locations courtesy of their press release.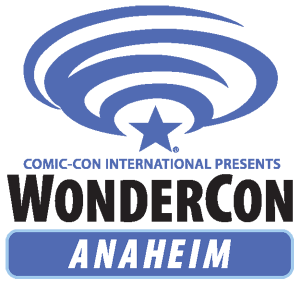 TELEVISION AND FILM STARS STEPHANIE CORNELIUSSEN, AMBER MIDTHUNDER, TOM PAYNE, AND SOCIAL MEDIA INFLUENCER CHRIS VILLAIN TO MODERATE BEHIND-THE-SCENES AND ROCK STAR PANELS FEATURING INDUSTRY TALENTS AT WONDERCON 2017
WHAT: "From Stage To Screen: Rock Stars on Becoming Film & TV Composers" and "In What Universe? Key Creatives on Comic Book, Superhero & Fiction Favorites" – CW3PR returns to WonderCon LA with TWO panels to celebrate its NINTH CONSECUTIVE YEAR, featuring creative professionals from some of your favorite television shows and movies! After the success of last year's panels moderated by JASON MEWES (Clerks, Jay and Silent Bob Strike Back), RAHUL KOHLI (iZombie) JANINA GAVANKAR (The League, True Blood), and GABRIEL VALENCIANO (Digital artist & filmmaker), we are thrilled to return this year with even more entertainment and fun!
FROM STAGE TO SCREEN: ROCK STARS ON BECOMING FILM & TV COMPOSERS
Saturday, April 1, 10:00a.m. – 11:00a.m., Room: 207
Music lovers rejoice! We've pulled together an incredible line up of musicians to talk about how they transitioned from famous rock stars to some of the most successful film & TV composers of our generation. They'll share stories from on the road, in the studio, and much more as they discuss the differences between working in the music, film, and TV industries.
Celebrity Moderators: Stephanie Corneliussen (Mr. Robot & Legends of Tomorrow) & Amber Midthunder (Legion & Hell or High Water).
Panelists include: Jeff Russo (Tonic; Legion & Fargo), Charlie Clouser (Nine Inch Nails; Saw Franchise & Wayward Pines), Mac Quayle (Rise Robots Rise; Mr. Robot & American Horror Story), Siddhartha Khosla (Goldspot; This Is Us & The Royals), Jeff Cardoni (Alien Crime Syndicate; Silicon Valley & Training Day), and Alec Puro (Deadsy; The Fosters & Sweet/Vicious).
IN WHAT UNIVERSE? KEY CREATIVES ON COMIC BOOK, SUPERHERO, & FICTION FAVORITES
Friday, March 31, 12:15p.m. – 1:15p.m., Room: 300AB
Explore the worlds of fan-favorite projects through the eyes of the creatives that shape them. This discussion will feature the perspectives of several behind-the-camera talents whose work is crucial to defining the way that the story is told. Come learn from these unsung heroes as they take you from script to screen and show you the process in between. Introduction by Maureen Toth, Principal Agent at Eastern Talent Agency.
Celebrity Moderators: Tom Payne (The Walking Dead) & Chris Villain (social media influencer)
Panelists include Tony Solomons (editor; The Vampire Diaries & Freakish), Elaine Montalvo (costume designer; The Walking Dead S7), Philip Harrison (editor; Mr. Robot & Crazy Ex-Girlfriend), Gary Kordan (production designer; Key & Peele & Workaholics), Marc Pattavina (editor; Lucifer), and Jill Ohanneson (costume designer; Preacher S2 & Dexter S1).