eigoMANGA will show how Comic Book publishers can use Virtual Reality at Anime Expo 2017. Full press release below.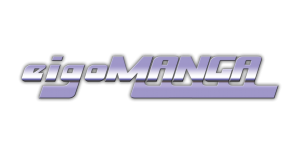 eigoMANGA Empowering Comic Book Virtual Reality at Anime Expo 2017
Los Angeles, CA — June 27, 2017 — At Anime Expo, eigoMANGA will demonstrate how it empowers digital comic book publishing and innovation with its mobile Virtual Reality platform and app in Booth #931, July 1-4, 2017 at the Los Angeles Convention Center in Los Angeles, CA.
eigoMANGA also will be discussing virtual reality publishing and distribution for digital comics during two sessions:
Austin Osueke, eigoMANGA Publisher, will present "VR Manga: First Look" at 7:30 pm on Friday, June 30 (located in Live Programming 4)
Minomiyabi, eigoMANGA Editor, will present "How To Draw Manga And Portfolio Review" at 2:30 pm on Saturday, July 1 (located in Workshop 2)
About Anime Expo 2017
Anime Expo (AX) brings together fans and industry from Japan, the US, and all over the world for the largest celebration of Japanese pop culture in North America. Taking place every year since 1992, Anime Expo features the best in Japanese entertainment, music, fashion, and video games. For more information, visit www.anime-expo.org.
About eigoMANGA
eigoMANGA is a production and publishing company that specializes in creating original comic books, animation, and digital media. More information about eigoMANGA can be found at www.eigoMANGA.com