"In its short history, AEW has put on some absolutely incredible matches that have captured the hearts and the imagination of the wrestling community, creating some real wrestling history in the process" – Sports Obsessive
Five Powerful Champions from the Massively Popular Franchise Hit the Convention Floor for the First Time
WHAT: Join some of the biggest stars of TBS' AEW: Dynamite and TNT's AEW: 
Rampage at their San Diego Comic Con debut, giving a ringside view of the wrestling promotion which draws 4 million viewers each week. CM Punk, Jade Cargill, Darby Allin, Orange Cassidy and Bryan Danielson will be available for daytime interview opportunities, followed by an evening panel moderated by AEW commentator Excalibur. This discussion will dig into the heroes, villains, and championship quests through the eyes of the biggest names in wrestling.
AEW: Dynamite airs every Wednesday from 8-10 p.m. ET on TNT and attracts the youngest wrestling audience on television; the fight-forward show AEW: Rampage airs every Friday from 10-11 p.m. ET. Follow the fandom on Twitter and Instagram at @AEW and @AEWonTV.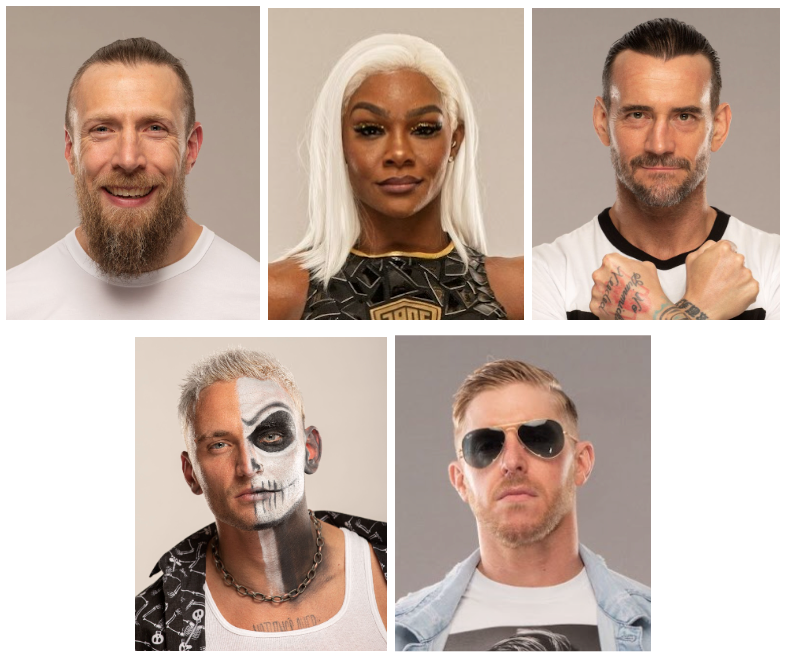 WHO:             
WHEN & WHERE: Saturday, July 23
                                    Panel Begins at 6:30p PT / Room 6BCF at the Convention Center