OLIVER MUST DECIDE ONCE AND FOR ALL IF HE'S A KILLER OR A HERO — Slade (Manu Bennett) moves forward with his plan to kill one more person in Oliver's (Stephen Amell) life. While Oliver has fought all year to be more than the killer he once was, when Slade kidnaps someone close to Oliver's heart, Oliver is pushed to the edge and realizes sometimes it takes doing the unthinkable to stop the monster. Meanwhile, Diggle (David Ramsey) takes on Amanda Waller (guest star Cynthia Addai-Robinson) with a little help from some friends, and Thea (Willa Holland) turns to Roy (Colton Haynes) in her time of need. John Behring directed the episode with story by Greg Berlanti and teleplay by Marc Guggenheim & Andrew Kreisberg. -CW press synopsis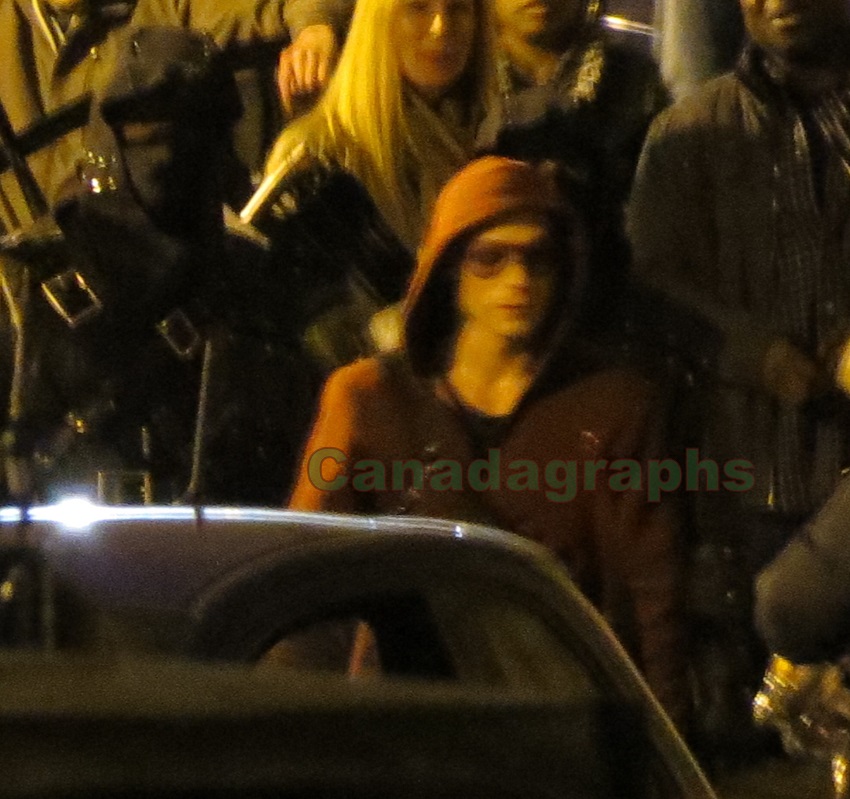 "Kill…. or be killed." Could this be the end of the line for Slade/Deathstoke? This season has introduced the League of Assassins as well as many other players that could go into play for season 3. Maybe we could have the illustrious Ra's al Ghul come into the picture as the antagonist of the next season. There is something we do know, Roy Harper is becoming Arsenal as we can see in these photos from the "Arrow" blog site Canadagraphs. In the second photo, we can see not only one or two, but three Dark Archers/Merlyns. Could these be soldiers from the League of Assassins?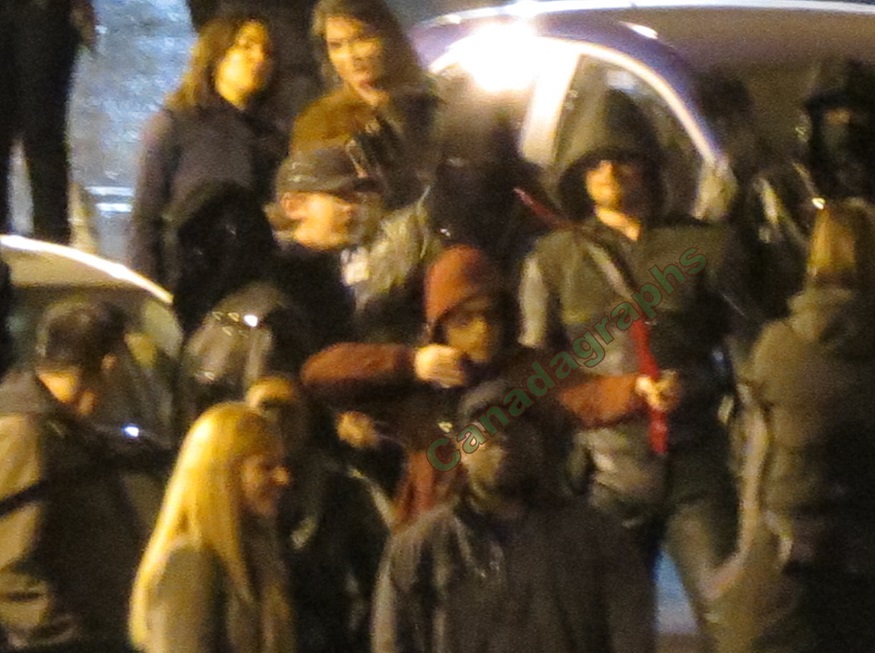 Stephen Amell had this to say about the finale in a recent Facebook Q&A, "With all honesty, the [Arrow] Season Finale I think is the best episode of television in 2014," said Amell. "Unbelievable!" And when asked to sum up the season 2 finale in three words, Amell answered, "My three words to describe the season finale? Keep in mind we did this at Comic-Con. They asked us to use…I think it was one word actually to describe the Season Premiere, and I said, 'Trees.' So, Season Finale, three words, 'Wait, he's where?'
Anyone want to take a guess where Oliver might end up as the finale closes out? Central City? The island? Nanda Parbat? Take a look at these productions stills from the press release and tune in tonight as we all find out together on the season 2 finale of Arrow on the CW at 8/7c.
Then come back here and sound off on your thoughts about the episode. What you did and didn't like. What do you think might happen in season 3? We here at The Nerd Element would love to hear your thoughts.