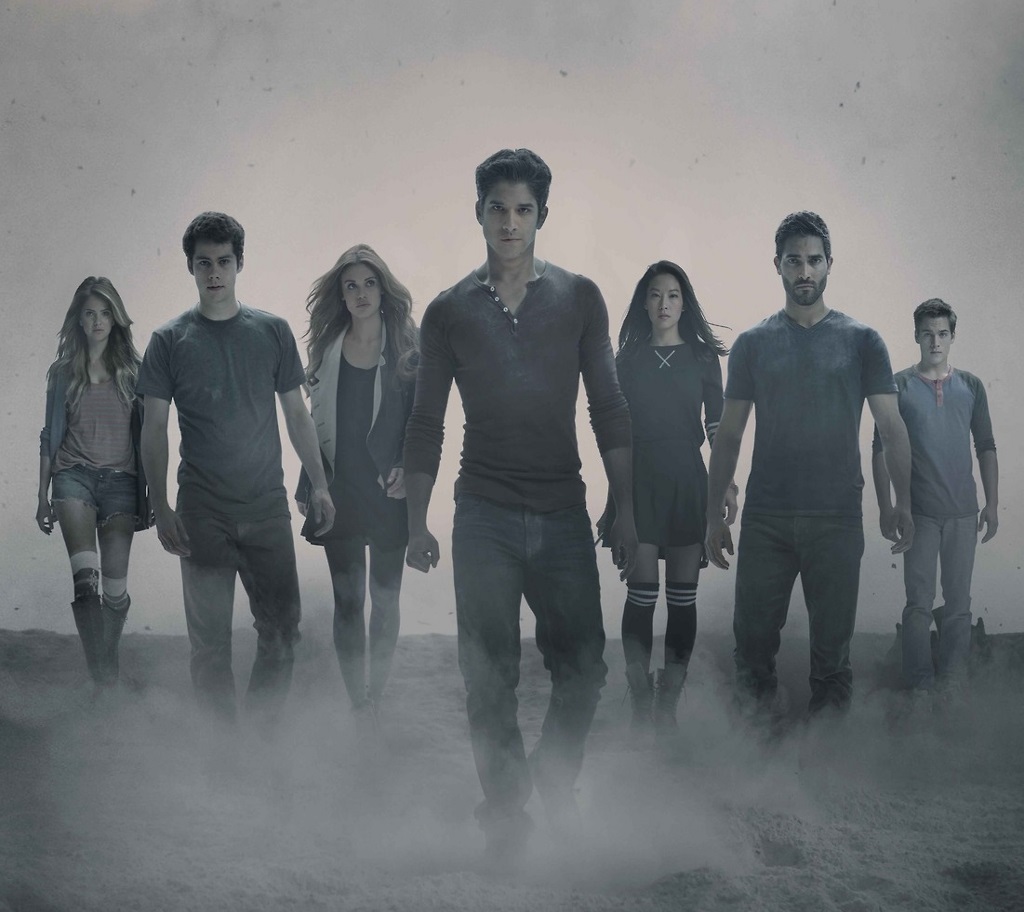 MTV's Teen Wolf Facebook page  announced earlier today another trailer getting fans even more excited for the Season 4 premiere on June 23, 2014 at 10 pm EDT.  In order to view the trailer, from www.whoisthebenfactor.com you have to enter several codes that the post lists in that exact order.  According to MTV's Twitter, the codes are spoilers.  Hmmm….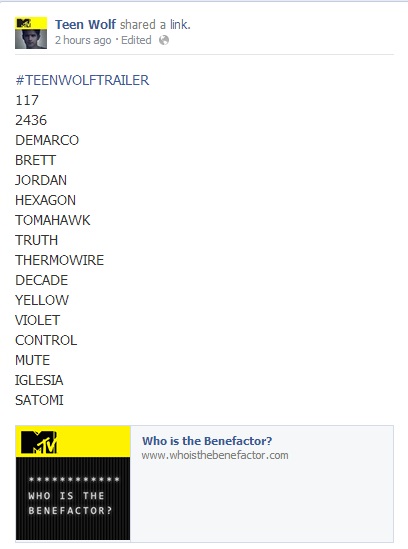 There are new enemies that Scott (Tyler Posey) and his pack must face while trying to move on from the events of what happened in season 3B.  Not only is Kate Argent (Jill Wagner) back from the dead as a were-creature, but they are also dealing with a mysterious person (or thing) called the Benefactor and assassins with a hit list targeting supernaturals .  It appears as though Kate is looking for the Benefactor and not caring if she kills people to get the answers she wants.  Her companion is creepy with that Predator-like get-up.  It looks as though the creature with no mouth is the Benefactor but is it?  We catch a few glimpses of lacrosse play and the new characters that have been added to the Teen Wolf roster.   We even see Derek (Tyler Hoechlin) making out with someone!
I have several questions running in my head as I watched the video.  I'm curious to see if any of the new characters will have any kind of supernatural ability.  Were-cheetah was mentioned in the trailer.  Who is the woman kissing Derek Hale?  Jeff Davis did seem to suggest in a TVLine interview that Hale may get some love.  Will Malia and Peter have some kind of father -daughter relationship?  I hope these are addressed in the upcoming season.
UPDATE:  Teen Wolf's trailer is available via YouTube:
I am looking forward to Season 4!  Comment below once you have seen the trailer to start theorizing about what's going to happen!
Photos and video: MTV