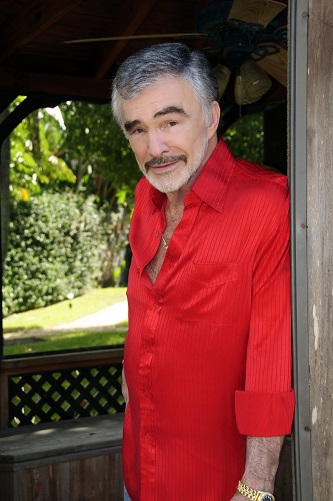 Wizard World Inc announced today that one of Hollywood's iconic actors, Burt Reynolds, will make his first (and hopefully not last) Wizard World appearance at it's Philadelphia Comic Con Convention on Saturday May 9.
You know Burt Reynolds name even if you have never seen any of his work, he is that famous.  Reynolds, 79 has a varied TV and movie career that has earned an Oscar nomination for his role in Boogie Nights and for the TV comedy Evening Shade, two Golden Globes and a Primetime Emmy.  He has also been in movies such as Smokey and the Bandit, The Longest Yard, and even voiced Charlie from All Dogs Go to Heaven.  Reynolds is still getting roles that we hope to see him in soon according to his IMDB page.
Wizard World Philadelphia will be from May 7-10, 2015.  The convention already has a great line up from the DC and Marvel TV line up like Hayley Atwell from Agent Carter, Stephen Amell and from Arrow, Ben McKenzie and Robin Lord Taylor from Gotham and more!  With the 10th Doctor David Tennant and his companion Billie Piper aka Rose, Wizard World Philly will be even better than last year's convention!
What are your favorite Reynolds TV or movie roles? Remember any quotes? Sound off below in the comments!
Photo courtesy of Wizard World