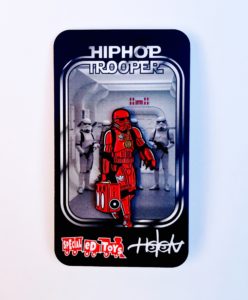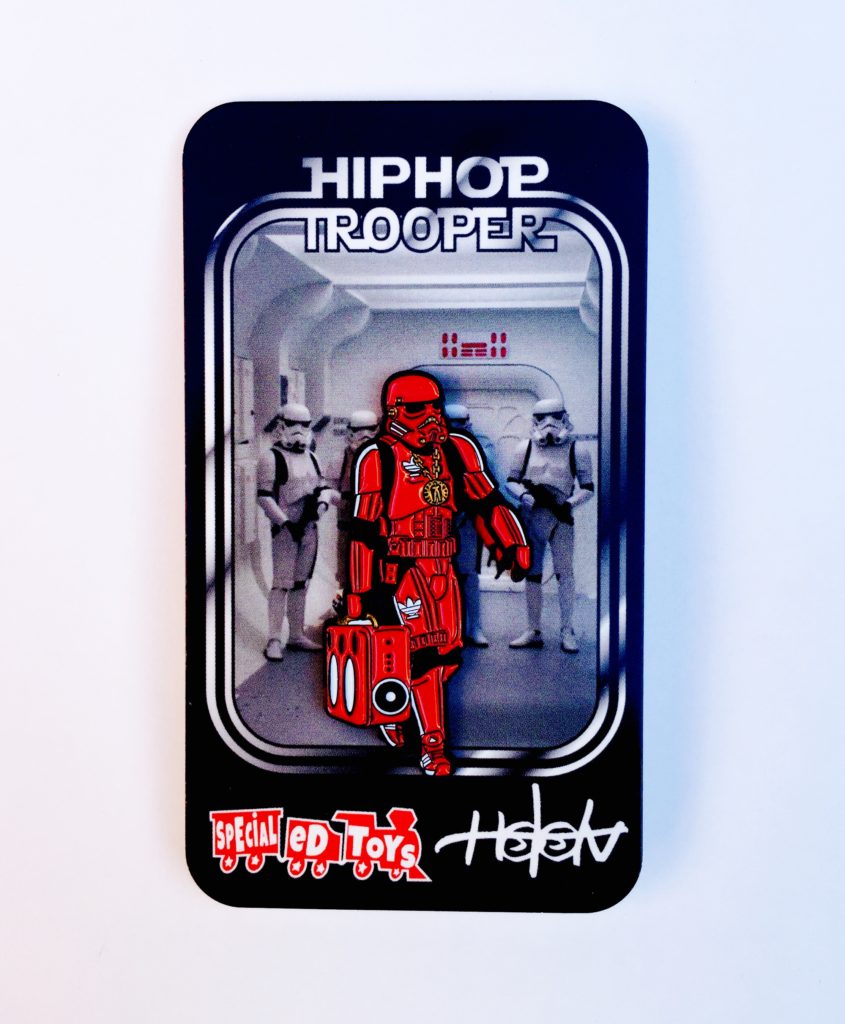 Hip Hop Trooper "Def Star Strolling" Edition Pin
$15.00 + shipping
Available Friday (6/24) at 3:30pm PST / 6:30pm EST
100 are being released here and the other 100 at www.allwaysholdn.com so be sure to check both stores in case one is sold out!
There is no limit on how many you can buy so pick one up to wear and another to keep Mint On Card (just like an old school action figure)!
Geek tested, Hip Hop Trooper approved!
Straight Outta The Def Star (sorry, I had to do it)!
The very first Hip Hop Trooper collectors pin is here for your Hip Hop Trooping needs!
The "Def Star Strolling" Edition pin is limited to only 200 pieces with half being sold here and the other half being sold at www.allwaysholdn.com! This 1.75″ soft enamel pin comes carded on a matching 3.5″x2″ hand signed and numbered card featuring his most iconic picture turned viral meme! This light years in the making release comes from the collaborative efforts of the Jedi Master of pins, Allways Holdn, the always the Padawan never the Jedi, Special Ed Toys, and of course the flyest Trooper this side of the moon (wait…that's no moon!), The Hip Hop Trooper! So use the power of the force (and PayPal) to grab one for yourself before they're all gone to another fan's home far, far away!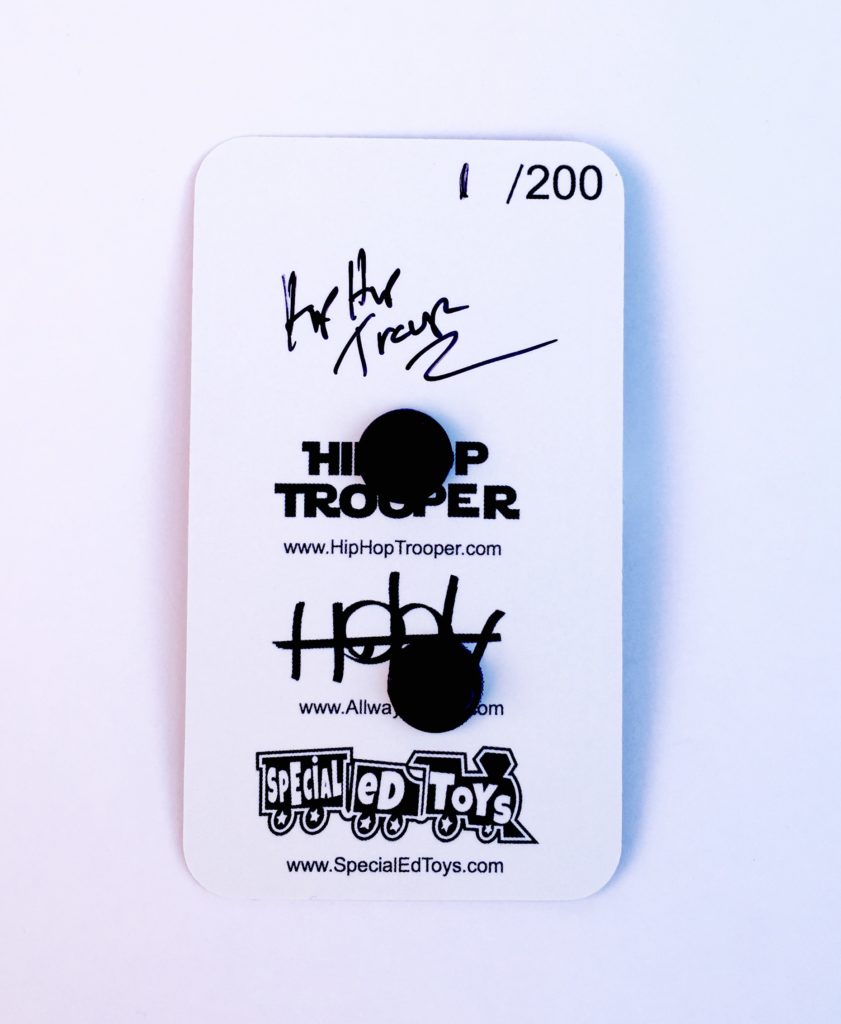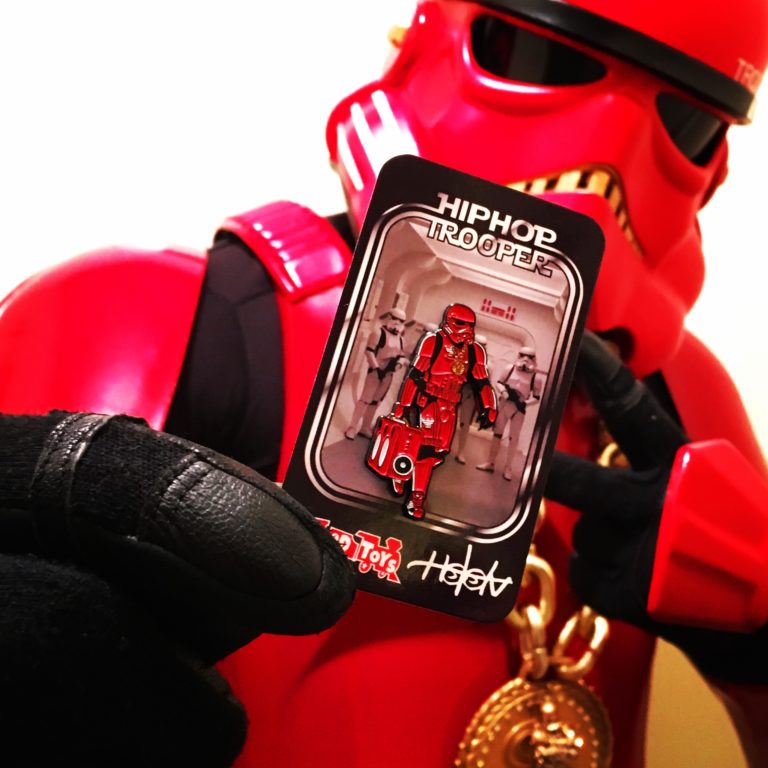 The purchasing of this item may lead to the act of swinging around an imaginary Lightsaber while making sound effects with your mouth
Designed, packaged and shipped from a Rebel base somewhere in the U.S.
Made somewhere in Endor by cute yet dangerous little creatures
These are the pins you're looking for
The force sold separately
You can see more of Special Ed Toys' work on their Instagram at www.instagram.com/specialedtoys and their store at  www.specialedtoys.com
Allways Holdn can be found on Instagram here www.instagram.com/allways_holdn and their store page is www.allwaysholdn.com
Hip Hop Trooper can be found either on his webpage www.hiphoptrooper.com or his Facebook page https://www.facebook.com/HipHopTrooper. You can also follow him on Twitter at https://twitter.com/HipHopTrooper  and Instagram at https://www.instagram.com/hiphoptrooper/