Marvel brings some exclusives that are highly sought after year after year, and they are starting this year the same way.
Courtesy of Comicbook.com who announced yesterday that Skottie Young will once again have his artwork converted into some very sought after pins.
They announced that the collection will include: Ant-Man, Black Panther, the Winter Soldier, Deadpool, Hawkeye, Gwenpool, Deathlok, Luke Cage, Iron Fist, the Punisher, Spider-Gwen, Spider-Man, Thor, Captain Marvel, Captain America, Iron Man, Tony Stark, Howard the Duck, Groot, Rocket Raccoon, Doctor Strange, Venom, Hercules, Daredevil, Black Widow, as well as 3 mystery "chase" pins.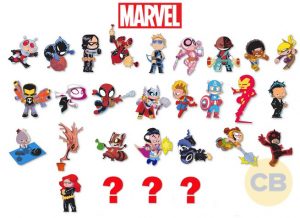 In addition there will also be four 2-packs of pins available for purchase at the Marvel booth (#2329), and those are Winter Soldier & Captain America, Groot & Rocket Raccoon, Iron Man & Tony Stark, and Spider-Gwen & Spider-Man. They will also have pins of Deadpool, Doctor Strange, and Black Panther which will be offered individually as incentives for fans who purchase a set amount from the Marvel booth (that $ amount isn't known yet). The remaining pins, including the mystery chase pins, will be available in blind boxes available at the Marvel booth.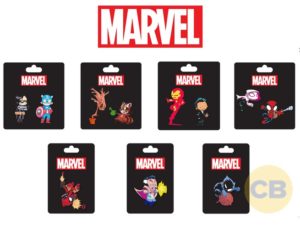 Marvel has not announced how much the pins are yet, but with Comic-Con under 2 weeks away, I'm sure that info will be released very shortly
H/T Comicbook.com