Airing 8pm Eastern/Pacific on Sunday November 20th, one of the shows that I've been looking forward to coming back this year is The Librarians on TNT!  I was so disappointed they didn't have a panel at New York Comic Con as it would've been nice to get a sneak peek into their third season.  For those that are curious, the show is about an old, secret organization that protects the public from magical artifacts from around the world.  Initially there was a single librarian paired with a guardian tasked with this burden but the show now includes several librarians with the job.
When I first heard about the show in 2014 I also found out that there was a TV movie trilogy made a while back featuring Noah Wyle as the chosen lone Librarian Flynn Carsen.  By watching those movies I got a sense of what kind of show to look forward to.  I haven't looked back after the premiere because I immediately liked the characters chosen and showrunner Dean Devlin has produced a great show with mystical story arcs and great heroes and villains.  The fact that their base of operations happens to be a library as well as the storage of all things magical is a huge bonus.  If anything I hope this show helps people realize how important libraries are to communities.   It definitely takes the role of a Librarian to the next level for sure!
It will be great to see what adventures awaits Flynn, guardian Colonel Eve Baird (Rebecca Romijn), Jacob Stone (Christian Kane), Cassandra Cillian (Lindy Booth), my fave Ezekiel Jones (John Harlan Kim), and Jenkins (John Larroquette).  When it was announced that Vanessa Williams will be in season 3 I was like: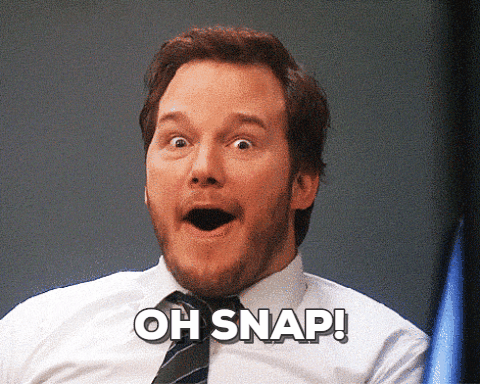 As announced on TVLine way back in May, she will be playing General Rockwell, head of the Department of Statistical Anomalies (DOSA) who will go after our heroes so she can get the artifacts in the library for herself.  It was only a matter of time before a top secret government agency wanted to take control!  That's not the only person, or god, that the Librarians will have to face in its third season.  Here is a synopsis of the premiere episode, "And the Rise of Chaos:"
When the Egyptian God of Chaos inhabits a human body, he attempts to release Pure Evil into the world, ¬¬thus beginning the final battle of Good vs. Evil. In order to stop him, the Librarians must decipher a series of clues within a science museum, including a mysterious warning spoken by exhibit mannequins that have come to life.

Directed by: Dean Devlin
Written by: Marco Schnabel & Dean Devlin
Check out the gallery of photos from the first episode!  If you haven't had a chance to watch the previous seasons, I would recommend to binge it just to get to know the characters and see their development as a team.  Unfortunately it's not available on Prime and Netflix (which is a crime) but I do think it's one of the few shows that's worth paying for on Google Play, Itunes, and Amazon.
For fans of the show, what are you hoping to see this season?  Sound off below in the comments!
– See more at: https://www.turner.com/pressroom/united-states/tnt/librarians/librarians-season-3-episode-synopses#sthash.puuIeF0Z.dpuf