Yesterday Square Enix announced that DISSIDIA FINAL FANTASY NT  will be coming to North America for the PS4 system in early 2018. More information below courtesy of their press release, along with the announcement trailer.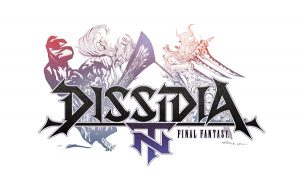 LOS ANGELES (Jun. 7, 2017) – SQUARE ENIX announced that DISSIDIA FINAL FANTASY NT  will make its North American debut on the PlayStation 4 computer entertainment system in early 2018. Developed in partnership with veteran fighting game studio, Team NINJA from KOEI TECMO GAMES, this team-based brawler pits legendary heroes and villains from the FINAL FANTASY franchise together in epic and strategic team battles.
Offering strategic online and offline play, players can select from over 20 legendary characters and familiar summons, including Ifrit, Shiva and Odin, to bring into 3 vs. 3 battle. The game also brings back the DISSIDIA series' unique "bravery combat system," alongside unparalleled visuals and seamless gameplay.
Tune in to a deep dive panel with Producer Ichiro Hazama, Director Takeo Kujiraoka, Justin Wong of Echo Fox and K-Brad at the E3 Coliseum on Tuesday June 13th @ 3:15 p.m. (Pacific). The E3 Coliseum will be streamed on Twitch and YouTube. More information can be found here – https://www.e3expo.com/show-info/3203/e3-coliseum/.
This title is not yet rated. Please visit the Entertainment Software Rating Board (ESRB) website atwww.esrb.org for more information about ratings.
Related Links:
Official Website: www.dissidiafinalfantasynt.com
Facebook Page: http://www.facebook.com/finalfantasy
Twitter: @FINALFANTASY
About Square Enix, Inc.
Square Enix, Inc. develops, publishes, distributes and licenses SQUARE ENIX, EIDOS® and TAITO®branded entertainment content throughout the Americas as part of the Square Enix group of companies. Square Enix, Inc. is affiliated with a global network of leading development studios such as IO Interactive™, Crystal Dynamics®, and Eidos Montréal. The Square Enix group of companies boasts a valuable portfolio of intellectual property including: FINAL FANTASY, which has sold over 130 million units worldwide; DRAGON QUEST®, which has sold over 70 million units worldwide; TOMB RAIDER®, which has sold over 58 million units worldwide; and the legendary SPACE INVADERS®. Square Enix, Inc. is a U.S.-based, wholly-owned subsidiary of Square Enix Holdings Co., Ltd.