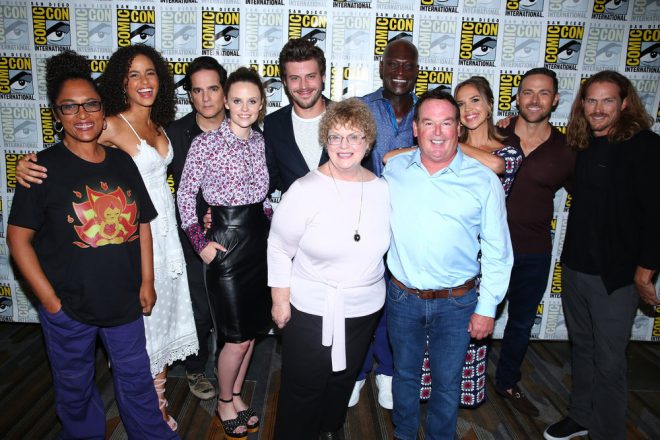 I miss True Blood even though it had a horrible final season.  When I saw the trailer last year for Midnight, Texas I was happy but cautious about seeing another series on TV by author Charlaine Harris.  I checked out the cast and it was a solid group considering I've seen several of them in other shows.  One was Peter Mensah, playing vampire Lemuel.  As a Spartacus fan (on Netflix if interested), I had to at least check the show out to show my support!
Midnight, Texas has been going to several major conventions since last year and Comic-Con was the final stretch before the series premiere last week.  It was a pleasure to sit down in a press roundtable and talk with the series showrunners, the author Charlaine Harris herself, and a few of the characters. Unfortunately, there was not enough time to interview everyone, but hopefully that will come later.
My favorite roundtable of the group was with Parisa Fitz-Henley and Dylan Bruce who plays Fiji and Bobo Winthrop.  Fiji has a cat that talks, for crying out loud! Enjoy the roundtables! Let us know what you think of the show so far in the comments!