Marvel vs DC, Chloe Bennet, Power Rangers and more at LA Comic Con
Hello, Fellow Con Goers! It is almost October which means LA Comic Con will be descending upon the Los Angeles Convention Center soon. The convention has announced several special guests and artists coming this year. The full press release is below. Let us know what you think. Will you be attending LA Comic Con?

An Agent of SHIELD
Chloe Bennet, star or Marvel's Agents of S.H.I.E.L.D will be joining us on Saturday, Oct 28th for a special panel on our Main Stage, as well as autographs and photo sessions. You can pre-buy your autograph HERE at our ticking site or your photograph HERE, at Wolf Photography Studios our official celebrity talent photographer!
The Bullpen
For the first time ever we will be creating a new experience called Stan Lee's Bullpen!  Stan has invited some very special friends to join him in his signing area all weekend long.
Please welcome first time guest and superstar artist Greg Capullo! You might remember him from his work on X-Force, Spawn, his run on Batman and his new series Dark Nights: Metal. Greg will be signing for fans Saturday & Sunday.
Don't miss first time guest and one of the greatest Spider-Man artists Mark Bagley who will be making a RARE appearance at Stan Lee's L.A. Comic Con.
Finally, Eisner-award winning writer for Batman, The Vision and Mister Miracle, The Sheriff of Babylon and more Tom King will be in the Bullpen! Mr. King will be signing all weekend long!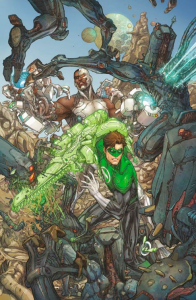 Newcomers to Artist Alley
We are also proud to announce first time guests who will be in Artist Alley!
Kenneth Rocafort– Artist for Superman, Astonishing Tales: Wolverine, Punisher, Red Hood and the Outlaws, Teen Titans and more
James Tynion–  Writer for Batman, Detective Comics, Batwoman, Dark Days, Amazing X-Men, and Death of Wolverine *Appearing Saturday, Oct 28th only
Ken Lashley– Artist for Uncanny X-Men, X-Men Prime, Suicide Squad, Superboy, Batwing, Black Panther, and more
Andrew Maclean– Comic Artist, Writer, and Creator of Image comics Head Lopper and ApocalyptiGirl by Dark Horse Comics
Wil Quintana-  Superstar Colorist for Marvel and D.C Comics Notably Batman, Superman, The New 52, Guardians of the Galaxy, Green Lantern, New Guardians and more
James' O'Barr-  Creator of The CROW
Nick Gazin- Run the Jewels Artist and VICE Magazine Art Editor (selling prints and doing portfolio reviews all weekend long!)
Ryan Meinerding- Marvel Studios head of Visual Development, character designer and concept artist
DC Voices 
Your L.A. Comic Con is thrilled to welcome first-time guest and voice of Poison Ivy Diane Pershing! Joining the beloved voice actress, singer and writer are long-time guests and members of the D.C. Animated Universe: Teen Titans voice actor Greg Cipes and Samurai Jack, Green Lantern and comedian Phil Lamarr. Phil, Diane, and Greg will be on hand all weekend long for panels and signings.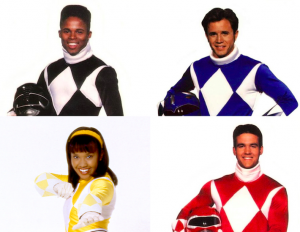 Power Rangers
We proudly welcome back our pals the original Power Rangers! Austin St. John, Walter Jones, David Yost and Zordon himself David Fielding! Also joining them is Yellow Ranger Karan Ashley! It's gonna be MORPHIN TIME! All weekend long!