eigoMANGA are excited to participate at Comic-Con International: San Diego 2022 held on July 21 – 24, 2022 at the San Diego Convention Center in San Diego, CA.

We'll exhibit at our booth and host a series of panels that showcase our latest production of comics, animation, games, and mobile apps.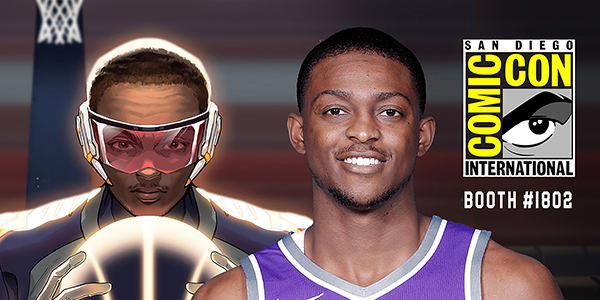 eigoMANGA will be previewing upcoming releases, offering convention exclusives, and connecting with fans at our booth (#1802) in the Exhibit Hall.
NBA Star De'Aaron Fox Joins eigoMANGA!

Sacramento Kings point guard De'Aaron Fox will be signing autographs and meeting fans at eigoMANGA Booth #5532 on Saturday, July 23 from 3:30 PM – 4:30 PM. He will also be on our "NBA Players Are Anime Fans Too" panel on Saturday from 5:15 PM – 6:15 PM in Room 6BCF.
Panel Schedule
(Saturday – July 23) – NBA Players Are Anime Fans, Too

NBA star De'Aaron Fox (Sacramento Kings) and eigoMANGA editors will discuss anime and pop culture fandom and how it intertwines with De'Aaron's NBA basketball career. They will also discuss the fundamentals of writing comics centered around sports. NBA Players Are Anime Fans, Too is scheduled for Saturday, July 23, 5:15 PM – 6:15 PM at Room 6BCF.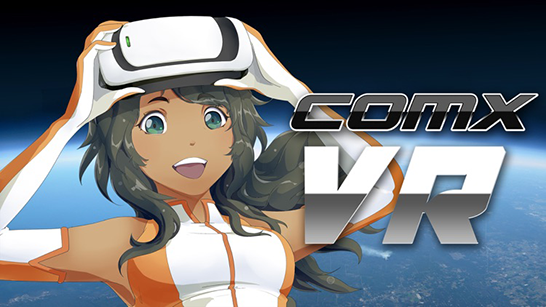 (Thursday – July 21 & Sunday – July 24) – Manga Workshops

eigoMANGA's How To Draw Manga: eigoMANGA illustrators hold a tutorial workshop to teach the fundamentals of manga illustration and storytelling. They will also be on hand to critique portfolios from up-and-coming artists.
Manga Tutorials for Kids: eigoMANGA illustrators and animators offer kids of all ages tutorials on manga illustrations and storytelling.
eigoMANGA's How To Draw Manga is scheduled for Thursday, July 21, 2:00 PM – 3:00 PM in Room 11.

Manga Tutorials for Kids is scheduled for Sunday, July 24, 10:00 AM – 11:00 AM in Room 11.
Meet with us
Comic Distro is a new platform that enables publishers to sell their comic books directly to retailers. Comic Distro reimagines comic book distribution.

A representative will exhibit with eigoMANGA throughout the San Diego Comic-Con event week.