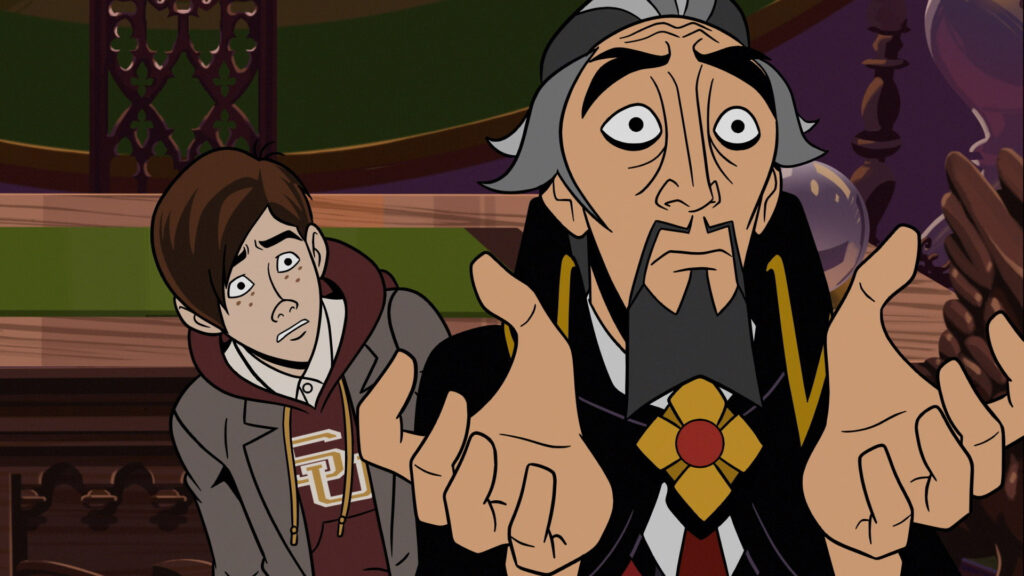 The Venture Bros.: Radiant is the Blood of a Baboon Heart is out on digital tomorrow July 20th and Blue-ray July 25th!!! See film synopsis below along with the trailer and a new clip from the film!
Doc's latest invention will either bankrupt Team Venture or launch them to new heights, as Hank searches for himself, Dean searches for Hank, The Monarch searches for answers, and a mysterious woman from their pasts threatens to bring their entire world crashing down on them.
Returning in their original series roles are James Urbaniak (The Fabelmans) as Dr. Venture, Patrick Warburton (Lemony Snicket's A Series of Unfortunate Events)as Brock Samson, Michael Sinterniklaas (Teenage Mutant Ninja Turtles) as Dean Venture, Chris McCulloch (Superjail!) as Hank Venture and Doc Hammer as Dr. Mrs. The Monarch. Also featured in the voice cast are Nina Arianda (Being the Ricardos) as Mantilla, Clancy Brown (John Wick: Chapter 4) as Red Death, John Hodgman (Up Here) as Snoopy, Hal Lublin (Welcome to Night Vale) as Clayton, Jane Lynch (Glee) as Bobbi St. Simone, Charles Parnell (Top Gun: Maverick) as Jefferson Twilight, Jay Pharoah (Spinning Gold) as Nuno Blood, Steven Rattazzi (New Amsterdam) as Dr. Orpheus, JK Simmons (Whiplash) as Ben and Dana Snyder (Aqua Teen Hunger Force) as The Alchemist.
From Adult Swim, Warner Bros. Discovery Home Entertainment, and Titmouse, series creators Doc Hammer and Jackson Publick wrote and executive produced, and Publick directed. Executive producers also include Chris Prynoski (The Legend of Vox Machina), Shannon Prynoski (Fairfax), Antonio Canobbio (Arlo the Alligator Boy), and Ben Kalina (Big Mouth).