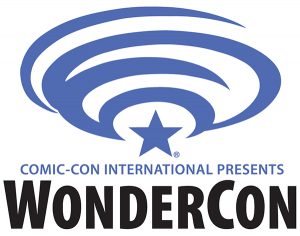 WonderCon is becoming a popular convention and this year is no different! Once again The Nerd Element will be attending, and looking forward to 3 days of some great guests and programming.
Quite a few special guests have been announced so far, among them are Sergio Aragonés (Mad Magazine), Brian Michael Bendis (Invincible Iron Man, Guardians of the Galaxy, Powers), Mark Evanier, Jason Fabok (who designed the official WonderCon souvenir book cover and t-shirt seen below), Gilbert and Jaime Hernandez (Love and Rockets), Jim Lee (who needs no introduction), Terry Moore (Rachel Rising, ECHO, Strangers in Paradise), Humberto Ramos (Amazing Spider-Man, Extraordinary X-Men, Crimson), John Romita Jr. (making a rare West Coast appearance, and who like Jim Lee needs no introduction), Bill Sienkiewicz (Stray Toasters, Elektra: Assassin), and many other terrific guests.
Full guest list and more info on the guests is available at this link, http://comic-con.org/wca/2016/special-guests
We hope to see you there!
WonderCon takes place March 25th through March 27th at the Los Angeles Convention Center.