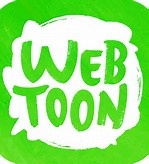 Line Webtoon, a digital comics publisher today announced 6 new titles.
Full press release below:
LINE WEBTOON SOARS INTO SUMMER WITH EPIC EXPANSION OF SUPERHERO-CENTRIC TITLES
Superhero Theme Month with Heroic Lineup Led by Six New Titles Including 
Expansion of New Brooklyn Universe, Return of Fashion Hit Heroine Chic,
and the Stan Lee and POW! Entertainment Superhero Comics Contest Winner The Badguys
LOS ANGELES, July 5, 2016 – LINE Webtoon (http://www.webtoons.com), the popular digital comics publisher pioneering the distribution and consumption of comics worldwide, is giving readers a dynamic dose of superheroes in epic proportions throughout the month of July. Honoring July as Superhero Month, LINE Webtoon's heroic lineup will include the expansion of its first superhero universe New Brooklyn, the return of hit fashion-meets-superhero comic Heroine Chic, along with the winner of the Stan Lee and POW! Entertainment Superhero Comics Contest The Badguys.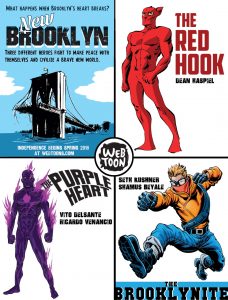 Kicking off this Superhero Theme Month, Superhero Comics Contest winner The Badguys launches today on the LINE Webtoon platform. After council from comic legend Stan Lee, readers can now dive into The Badguys – a comedic superhero heist comic with a cast of characters supremely out of their depth.Dealing with daddy issues, bad breakups, decades-old grudges and profound professional inadequacies, the whole endeavor is pretty much a foregone conclusion. Bad guys never win. Created by the team of writer LG Lancaster and artist Orlando Caicedo, fans will be now able to read The Badguys with new chapters available each week exclusively on LINE Webtoon.
"With superheroes being everywhere you look in entertainment this summer—from movies to television and of course, comics—this genre is one that fans are increasingly hungry for," said JunKoo Kim Founder and Head of LINE Webtoon.  "With the unmatched expertise of the legendary Stan Lee and the team at POW! Entertainment in choosing our contest winners, along with the return of Heroine Chic and more New Brooklyn, we're confident that these titles will further give LINE Webtoon readers just the superhero fix they're looking for."
In addition to today's launch of The Badguys, two more highly-anticipated caped crusaders are soaring onto LINE Webtoon this summer with the debut of the second title in the New Brooklyn universe, The Purple Heart, and the return of beloved fashion-meets-superheroes comic Heroine Chic which returns for its second season on July 11.
Following the introduction of The Red Hook earlier this year in LINE Webtoon's first-ever superhero universe, The Purple Heart from Vito Delsante, Dean Haspiel, and Ricardo Venâncio tells the tale of US Navy soldier, Isaiah "Zeke" Nelson has just returned from war overseas. He is done fighting and all he wants is to go home to Brooklyn, but Brooklyn has other plans when her heart is broken and she secedes from America and selects Zeke to become New Brooklyn's cosmic guardian, The Purple Heart.  The Purple Heart follows this year's earlier launch of The Red Hook, the first title of the New Brooklyn universe which follows the adventures of a unique group of heroes who emerge in the fallout from Brooklyn's decision to secede from New York State.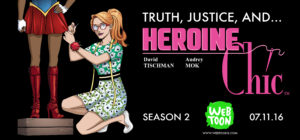 Heroine Chic is the well-dressed mash-up of superheroes and fashion, the brainchild of renowned writer David Tischman (Batman, True Blood, Teen Wolf).  In Season 2, young designer Zoe Porter has her own fashion line, but launching a business and styling super-heroes are new skill sets. Will Zoe save the day and be the hero of her own life — or is she on the runway to disaster?  Artist Audrey Mok ("Josie and the Pussycats") returns for Season 2, as well, making sure every panel of "Heroine Chic" is picture perfect.
Giving readers even more superhero substance, today's debut of The Badguys follows the launch of runner-up titles from Stan Lee's Superhero Comics Contest– Inarime, Supersonic Girl and unORDINARY. With unique plot lines and themes ranging from futuristic time travel to Ancient Gods, what lies at the center of each of these titles is a brand new superhero character that is sure to offer something for every type of comic lover.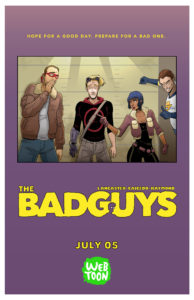 To start diving into these valiant new titles and other superhero titles which can be found on LINE Webtoon's July theme page, download the official LINE Webtoon app, visit the Apple App Store and Google Play.
You can also follow them on their various social medias channels such as:
Facebook: https://www.facebook.com/linewebtoon
Twitter: https://twitter.com/LINEWebtoon
Tumblr: http://linewebtoon.tumblr.com/
Instagram: https://www.instagram.com/linewebtoon/
YouTube: https://www.youtube.com/user/linewebtoon