If you have read any of my other articles you know that I am completely obsessed with the fantastic web series Carmilla. Vampires, ancient fish gods, and relationship drama is apparently what I need in a short format show. Camilla just wrapped filming for the final season and I can't wait until we all get to watch the story wrap up! While I wait for the end of Carmilla I am sinking myself into one of my favorite comics from the past. Yes, it has vampires, witches, fairies, demons, and plenty of relationship drama- Charm School: Magical Witch Girl Bunny.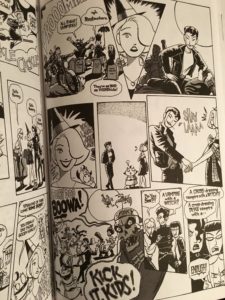 Charm School follows the exploits of Bunny a teen witch in the town of Little Salem. Bunny has to deal with the pressures of studying to be good at witchcraft and balancing that with her girlfriend, the rebel vampire Dean. The comic has the feel of Grease if it took place in an enchanted forest full of queer goblins, vampires, and witches. Progressive for the late 90's it feels right at home in the supernatural pop culture of today.
The characters were created in 1997 by former Disney animator Elizabeth Watasin. Charm School was written in 1999 and published by small label Slave Labor Graphics. You can still find the occasional back issue if you look hard enough. Unfortunately, Watasin left some unresolved cliff hangers when the comic went out of print and she moved on to write "gothic steampunk, sci-fi noir, and diesel fantasy" stories. But don't be too sad, you can check her out on Amazon or her website: http://a-girlstudio.com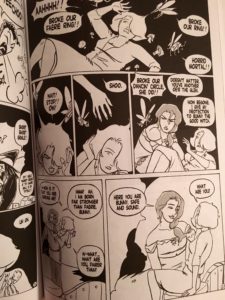 Most recently she re-released some of the Charm School comics as well as authored a few Charm School novellas. I haven't read any of the novellas yet but they are on my list as I wait for Carmilla's final season. I do really miss the comic! I enjoyed how Watasin brought the characters to life on the page. Her background in traditional animation really shows and the action is fluid while characters are unique. Small details in facial expressions and hand gestures really make the comic a fun experience and it leaves me wishing Watasin was creating some of the Carmilla fan art I keep obsessing over!
For the moment I'm just going to re-read my Charm School comics a few dozen times, while I wait for KindaTV to finish the post production of Carmilla. Maybe I'll have to read a novella about a lesbian teenage witch too! Leave a comment if you have ever read any of Watasin's stories or loved Charm School as much as I did!