Viz Media will have several panels and special exclusives at New York Comic Con, which takes place Thursday October 6 through Sunday October 9, 2016 at the Javits Center.
According to the press release, the company is also celebrating 30 years!  Congrats on such a milestone!
"This year, VIZ Media proudly welcomes Yusei Matsui, the creator of the bestselling ASSASSINATION CLASSROOM manga series, as a special NYCC Spotlight Guest. Fans will be able to catch his first-ever North American professional appearance as Matsui participates in a range of panel discussions and autograph sessions.
Additional creators and guests making appearances at the VIZ Media booth this year include Toyotarou, the Japanese artist and manga creator who is collaborating with famed manga creator Akira Toriyama on the new DRAGON BALL SUPER series.
VIZ Media also will celebrate the globally acclaimed animated series, RWBY, the first western anime series to be distributed in Japan, with appearances by Barbara Dunkelman, who provides the voice of Yang, as well as RWBY Head of Animation Gray Haddock. Please check the VIZ Media booth for appearance times… A special illustration by ASSASSINATION CLASSROOM creator Yusei Matsui also will join the exhibit."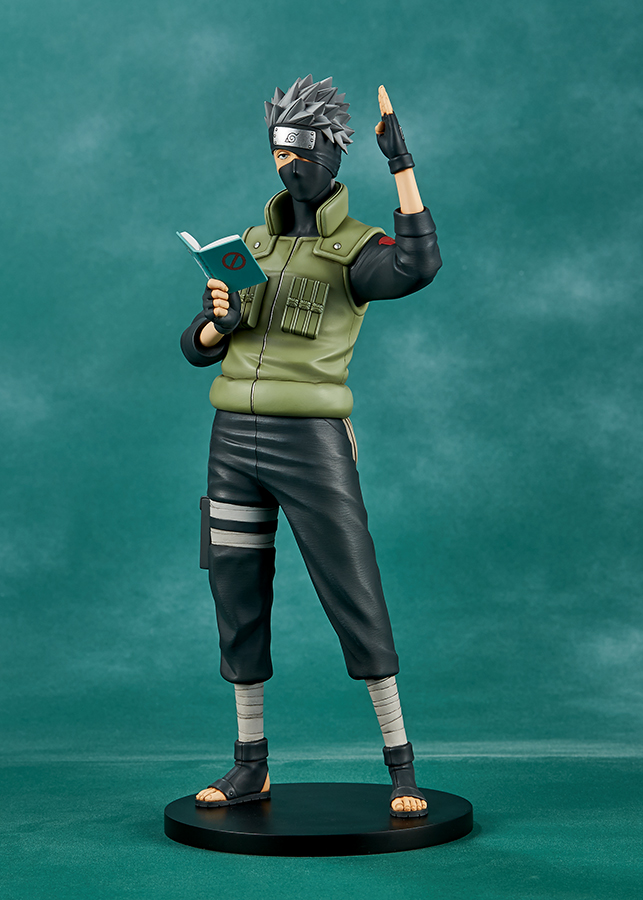 Help Viz Media celebrate by visiting their booth #2036 and participating in a few of their games and other activities.  Since I'm always on the lookout for a new tote bag, the company will be providing a limited edition bag featuring popular characters from the series Sailor Moon and One-Punch Man while supplies last.  The tote bag will be provided free (you could only choose one) with a purchase from the booth.
Here is their schedule of panels and plans for their booth during the convention from their press release.
VIZ Media 30th Anniversary Prize Wheel
Celebrate VIZ Media's 30th Anniversary and try your luck at our prize wheel for a chance to win exclusive goodies!
SAILOR MOON Tiara Giveaway
Collect your tiara and become a guardian of love and justice!
Grab a poster for the hot RWBY animated series at the VIZ Media booth!
Please check the daily booth schedule for activity times.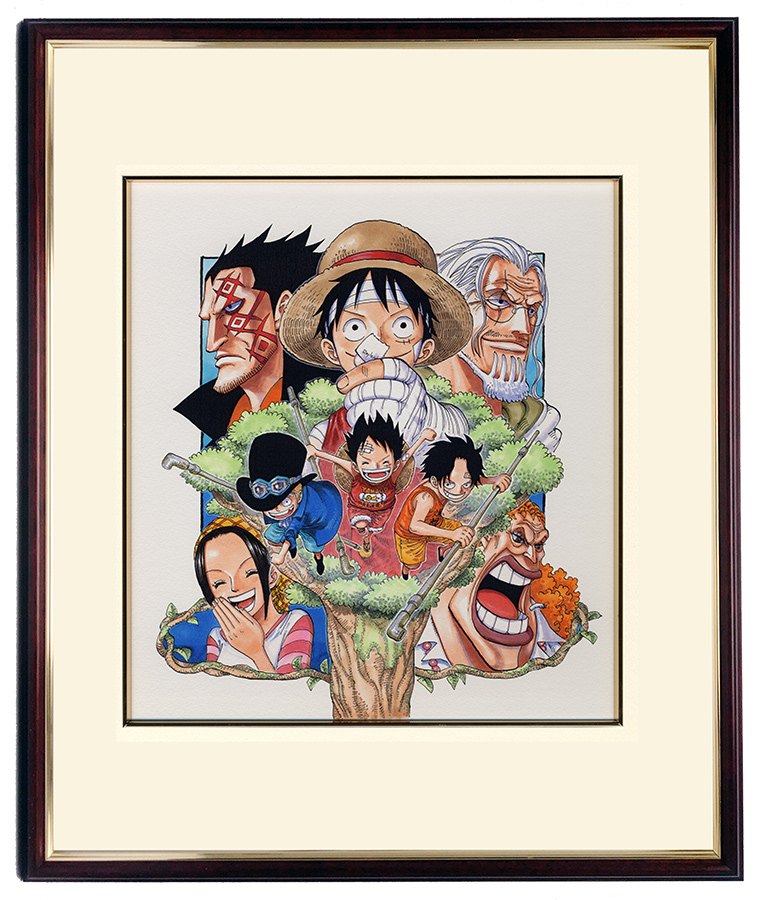 VIZ Media New York Comic Con Panels:
Friday October 7th
11:15AM – 12:15PM    VIZ Media Official Panel
                                      Room 1A10
Join the VIZ Media team as they talk about favorites like NARUTO, ONE-PUNCH MAN, TOKYO GHOUL, SAILOR MOON and much more. There will be announcements, exclusive first looks at new titles, and prizes!
5:15PM – 6:15PM         An Evening with Yusei Matsui, Creator Of ASSASSINATION CLASSROOM
                                      Room 1A06
Yusei Matsui will discuss his career and creative process behind his global hit! This special presentation will explore the ins and outs to bringing the story of a pathetic class of misfits and their bizarre tentacled teacher to life.
Saturday October 8th
1:45PM – 2:45PM         WEEKLY SHONEN JUMP Panel
                                      Room 1A10
Hang out with the English language editors of the world's most popular manga! Yusei Matsui, creator of the global sensation ASSASSINATION CLASSROOM, will make a special appearance.
3:00PM – 4:00PM         ONE-PUNCH MAN Official Panel
                                      Room 1A10
What's it like when a hero becomes too strong? Find out! Lucky attendees will get the inside scoop from the VIZ Media team on what's next, plus a surprise or two.
Sunday October 9th
2:45PM – 3:45PM         SAILOR MOON Official Panel
                                      Room 1A06
Everyone's favorite Guardian of Love and Justice is back and better than ever! Join the VIZ Media SAILOR MOON team for all the can't-miss news and updates on the legendary anime series, as well as the all-new SAILOR MOON CRYSTAL.
Autograph Sessions:
Yusei Matui Off-Site NYCC Presents Signing Sessions:
Yusei Matsui at Kinokuniya Book Store
Friday, October 7th, 8:30pm
1073 Avenue of the Americas, NY, NY 10018
Kinokuniya Bookstore New York partners with VIZ Media and New York Comic Con to welcome ASSASSINATION CLASSROOM author and artist Yusei Matsui for a special appearance at Kinokuniya Bookstore during New York Comic Con on October 7th. Special after-hours admission will be given to wristband holders. Customers must buy a volume from the ASSASSINATION CLASSROOM series on the day of the event to get a wristband that allows entry to the signing that evening (store opens at 10 am).
Yusei Matsui at Barnes & Noble Tribeca Book Store
Saturday, October 8th, 7:00pm
97 Warren St., NY, NY 10007
Please join VIZ Media as it welcomes Yusei Matsui for a special signing for ASSASSINATION CLASSROOM as part of NYCC Presents! This event will be limited to 100 customers only. Interested fans must purchase a volume of ASSASSINATION CLASSROOM at Barnes & Noble Tribeca location on the day of the event to attend. A wristband will be given upon purchase which will guarantee entry to the event. Only one book and one shikishi per person will be signed and personalized.
ONE-PUNCH MAN Voice Cast On-Site Signing Sessions
Saturday, October 8th & Sunday, October 9th
Zach Aguilar, Eric Scott Kimerer and Chris Jai Alex will appear for TWO official signings – one on Saturday, October 8th and another on Sunday, October 9th. Ticketing details and the exact start times will be announced on the NYCC website at: http://www.newyorkcomiccon.com/Events/Events-I-Q/Private-Autographing-Lottery/.
Also stop by the VIZ Media Booth #2036 to browse a selection of ONE-PUNCH MAN products available for exclusive purchase during New York Comic Con. Items available for purchase will include:
ONE-PUNCH MAN Manga Vols. 1-2 special bundle price – $15
ONE-PUNCH MAN Manga Vol. 9 Pre-street – $10
ONE-PUNCH MAN Manga Black & White Replica (Exclusive from Japan) – $15
ONE-PUNCH MAN Oppai T-Shirt (Exclusive) – $20
Also don't miss the following product exclusives and special advance releases available (while supplies last) at the VIZ Media booth:
Advance Pre-street Manga Releases:
o   ASSASSINATION CLASSROOM Vol. 13 with exclusive collectable button – $10
o   JOJO'S BIZARRE ADVENTURE – PART 3: STARDUST CRUSADERS Vol. 1 – $20
o   THE LEGEND OF ZELDA: LEGENDARY EDITION Vol. 1 – $18
o   MOBILE SUIT GUNDAM THUNDERBOLT Vol. 1 – $15
o   ITACHI's STORY Vol. 1 – DAY BREAK (NARUTO Novel) – $11
o   SUPER MARIO ADVENTURES – $15
ONE PIECE Full Color Framed Replica Manga Artwork – $230 each
Exclusive from Japan!
NARUTO SHIPPUDEN "Kakashi Hatake" 1/6 Scale Statue by Grecco – $220
Exclusive – includes special accessories just for the show!
TOKYO GHOUL & ONE-PUNCH MAN Black & White Manga Replicas – $15 each
Exclusive from Japan!
SAILOR MOON CRYSTAL Season 1 Set 1 Combo Pack – $65
Includes a Limited Edition Sun Catcher as a special free gift with purchase
SAILOR MOON S (Season 3) Set 1 Combo Pack Pre-Order – $65
Pre-order the set now to have it mailed when it releases; also receive a special free collectible Sailor Moon Coin as a gift with purchase
HUNTER X HUNTER Set 1 Blu-ray Pre-order – $50
Pre-order the set now to have it mailed when it releases; also receive a special free Hunter's License as a gift with purchase
WEEKLY SHONEN JUMP Premium Annual Membership – $30
Secure a digital subscription to the world's most popular manga magazine that also includes exclusive YU‐GI-OH! Promo Card: Masked Hero Blast and an exclusive Shonen Jump t-shirt designed for NYCC
Exclusive ONE-PUNCH MAN "Oppai" T-shirts in a limited edition color – $20
Exclusive SAILOR MOON S T-shirts – $15 each
Exclusive design featuring all of the Guardians' symbols; available only from VIZ Media!
THE ART OF POKÉMON ADVENTURES 2016 CON EXCLUSIVE – $15
For additional information on anime and manga titles distributed and published by VIZ Media, please visit www.VIZ.com.