Earlier today ReedPOP announced the judges for their annual cosplay competition, the last stop which will be in Chicago at C2E2 next week. The judges for this years event are: Christian Beckman, Holly Conrad, Ivy Doomkitty & Adam Middleton. More information below courtesy of their press release.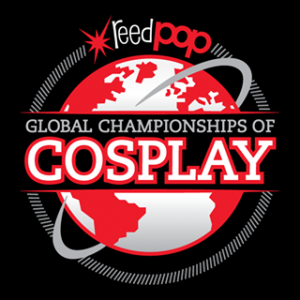 REEDPOP ANNOUNCES JUDGES FOR ANNUAL CROWN CHAMPIONSHIPS OF COSPLAY COMPETITION AT C2E2
Christian Beckman, Holly Conrad, Ivy Doomkitty & Adam Middleton to Oversee World's Biggest Cosplay Contest On Saturday, April 22
Norwalk, CT – April 14, 2017 – ReedPOP, the leading producer of pop culture events, today announced the judges for the annual C2E2 Crown Championships of Cosplay, the final stop of the 2017 Global Championships of Cosplay competition circuit.
This year's judges represent the best in costume design and cosplay from professional and amateur perspectives to help lend a discerning eye to this year's contest. The panel includes: Christian Beckman, President and Project Producer of Quantum Creation FX, Inc who has also worked on costumes from Tron Legacy, Watchman and Snow White and the Huntsman; Holly Conrad, a YouTube star; Ivy Doomkitty, an internationally recognized Cosplayer and guest judge on "Heroes of Cosplay"; and Adam Middleton, a concept designer who has worked on The Great Wall, among other projects.
Cosplayers from across the world will compete on Saturday, April 22 at C2E2, the largest pop culture convention in the Midwest, for $10,000 in cash and prizes as well as ultimate bragging rights. The judges will determine the finalists and ultimately crown the global cosplay champion.
"We are thrilled to have Christian, Holly, Ivy and Adam join us as judges for this year's Crown Championships of Cosplay competition," said Lance Fensterman, Global Head of ReedPOP. "Their unique experiences and backgrounds allow for them to be the perfect deciders of the best cosplayer from around the world."
Thousands of C2E2 Fans will watch in person in Chicago while fans from around the world will tune in via the official C2E2 Livestream to cheer on their favorite cosplayers as they vie for the Crown. The fun-filled competition celebrates and showcases the spectacle, pageantry, skill and determination of the best cosplayers in the world.  For more information on the Global Championships of Cosplay series, you can visit: cosplaychampionships.com.
C2E2 takes place April 21-23, 2017 at McCormick Place in downtown Chicago. Tickets are currently on sale and can be purchased at C2E2.com.
ABOUT REEDPOP
ReedPOP is a boutique group within Reed Exhibitions exclusively devoted to organizing events, launching and acquiring new shows, and partnering with premium brands in the pop culture world. ReedPOP is dedicated to celebrations of popular culture throughout the globe that transcend ordinary events by providing unique access and dynamic personal experiences. The ReedPOP portfolio includes: New York Comic Con (NYCC), Chicago Comic & Entertainment Expo (C2E2), Penny Arcade Expo (PAX) West, East, South, Unplugged and Australia, Emerald City Comicon (ECCC), BookCon, Oz Comic-Con, Comic Con India, Paris Comic Con, Star Wars Celebration, Star Trek: Mission New York, TwitchCon, ComplexCon and more. The staff at ReedPOP is a fan-based group of professionals uniquely qualified to serve those with whom they share a common passion. ReedPOP is focused on bringing its expertise and knowledge to world communities in North America, South America, Europe, Asia, India and Australia. (www.reedpop.com)
About C2E2:
The Chicago Comic & Entertainment Expo – also known as C2E2 – is the largest pop culture convention in the Midwest, spanning the latest and greatest from the world of comics, movies, television, toys, anime, manga and video games. From a Show Floor packed with hundreds of Exhibitors and Artist Alley members, to Panels, Autograph Sessions and screening rooms featuring sneak peeks at upcoming films and television shows, C2E2 gives Fans a chance to interact with their favorite Creators and Celebrities and delivers a weekend of pop culture and fandom in downtown Chicago. This year's show features top exhibitors and blockbuster talent from all different realms of the pop culture universe including Stranger Things' Millie Bobby Brown, Gaten Matarazzo and Finn Wolfhard, Mike Colter from Luke Cage, The Walking Dead's Michael Cudlitz, Marvel legend Stan Lee and others. C2E2 is also home to the C2E2 Crown Championships of Cosplay, the world's biggest and most prestigious costume contest with a $10,000 prize.