LA Comic Con Comic Creators, Photo Ops, Price is Right and More
LA Comic con released a bit more information on what to expect at the convention this year. Included in the announcement were comic book creators that will be attending the convention, The Price Is Right, an Adam West tribute, Stan Lee photo op and autograph pre-sale, and cosplay competition information. LA Comic con runs from October 27th to the 29th at the Los Angeles Convention Center. Will you be in attendance? Let us know in the comments.
Comic Creators 
Rob Liefeld, The one and only creator of Deadpool, Cable, and X-Force! (Has VIP Package see below)
Neal Adams, Legendary artist who made the bat dark and reimagined X-Men for an entire generation.
Marc Silvestri, Creator of Witchblade, Darkness, co-founder of Image Comics and CEO of Top Cow.
Jae Lee, Eisner award-winning artist for Marvel's Inhumans, Dark Tower, and Fantastic Four.
Marcio Takara, Artist for Captain Marvel, Detective Comics and more.
Rob Guillory, Eisner award-winning artist for CHEW.
Ed Brisson, Exclusive Marvel writer for Old Man Logan and Iron Fist.
Steve Lieber, Artist for Detective Comics and Hawkman.
Derek Riggs, Artist for Iron Maiden, creator of Eddie the Head.
Damion Scott, Batman, Batgirl, Spider-Man, and Masters of The Sun.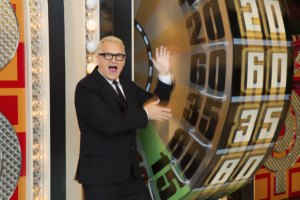 The Price Is Right
The Daytime Emmy Award-winning game show The Price is Right will be on hand all weekend long at Stan Lee's LA Comic Con! Come celebrate 46(!) years of pricing, Plinko and bidding $1 by getting a picture with and SPINNING THE WHEEL as the most iconic game in game show history drops by L.A. Comic Con. The 46th season of the series premieres Monday, Sept. 18, 2017 with a celebration for Drew Carey's 10 year anniversary hosting. The Price Is Right airs weekdays (11:00 AM-12:00 PM, ET; 10:00-11:00 AM, PT) on the CBS Television Network.
Stan Lee's L.A. Comic Con Salutes Adam West
This past June we lost a true L.A. Comic Con friend – and everyone's favorite Batman – Adam West. From 1966 to 1968 Adam put the BAM! POW! ZAP! in Batman, forever capturing a treasured spot in pop-culture and a special place in our hearts. On October 28 from the Main Stage, Stan Lee's Los Angeles Comic Con is proud to present an unforgettable, must-attend tribute honoring Adam and his legacy: a very special Batman '66 panel featuring original Batman cast Burt Ward, Julie Newmar and Lee Meriwether, and hosted by Ralph Garman and Kevin Smith. In keeping up with tradition, Burt, Julie, and Lee will be signing and doing photo opps all day Saturday. You can purchase autographs at their booths and pre-purchase photos online (see link below).
To further honor Adam, the show floor of the L.A. Comic Con will host a Batman Charity Art Gallery presented by Meltdown Comics. Participating will be a variety of noted Batman artists and celebrities who will donate pieces for purchase, with all proceeds donated in Adam West's name to St. Jude Children's Research Hospital. A full listing of images will be posted closer to the event.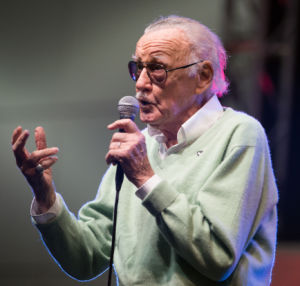 Stan Lee
For the first time in Stan Lee's L.A Comic Con history…In response to popular demand…We're now introducing Stan Lee photo and autograph online pre-sale (see link below)! There has never been a better place on earth to meet Stan Lee and now you can make sure you get your autographs and photos!
YOU CAN STILL PURCHASE PHOTOS AND AUTOGRAPHS FOR STAN AND OTHER SUPERSTAR GUESTS AT THE EVENT!
…and don't forget our other amazing VIP autograph, meet and greet and photo opp add-ons… you will huff and puff to all the great stuff!
Attention Cosplayers!
You still have time (not much…) to register for the Cosplay National Championship with over $20,000 dollars in prizes! To enter please download the Cosmunity App!!