Today at EA Play, Electronic Arts made a few announcements, among them a partnership with Hazelight for a new Co-Op game called A Way Out. They also premiered a gameplay trailer for Star Wars Battlefront 2, as well as announcing that FIFA 18 would we built for the Nintendo Switch. Full press releases below as well as the Star Wars Battlefront 2 gameplay trailer.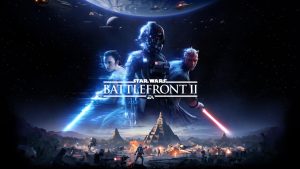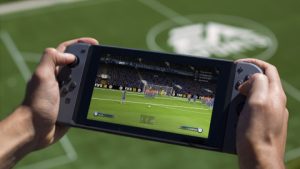 HOLLYWOOD, Calif.–(BUSINESS WIRE)–Today, Electronic Arts Inc. (NASDAQ:EA) revealed the first feature details of EA SPORTS™ FIFA 18 on the Nintendo Switch™ console. The game delivers an authentic and immersive football experience, allowing fans to play the world's game anytime, anywhere.
This new edition brings the modes fans know and love, including FIFA Ultimate Team™, Career Mode, Kick Off and Local Seasons, making it the deepest portable game ever to be introduced by EA SPORTS FIFA. Ultimate Team fans will get to participate in beloved features like Squad Building Challenges, Online and Offline Seasons, Tournaments, and Draft. Players will enjoy live campaigns connected to the narrative of the football season, the Transfer Market, and more Ultimate Team features that will be revealed very soon.
"FIFA 18 on Nintendo Switch is the best FIFA you can take with you anywhere, play anytime and with anyone," said Producer, Andrei Lăzărescu. "We're delivering the immersive and authentic experience that fans expect from FIFA, while leveraging innovative ways to play both at home and on the go with Nintendo Switch."
The game takes advantage of the console's unique portability, allowing players to enjoy the game in docked, handheld or tabletop mode, and utilizing local multiplayer connection for Local Seasons. Multiple control schemes are also featured, so whether you prefer to play handheld, dual Joy-Con™, single Joy-Con or Pro Controller, there's an option to fit your playstyle.
The game delivers the most technologically-advanced portable FIFA experience ever, outputting 1080p resolution when docked and 720p on handheld. Players are the most realistic they've ever been due to new Physically Based Player Rendering, and immersive, 3D environments that bring the pitch to life.
In addition to unique control and gameplay features, as well as a robust FIFA Ultimate Team, players can participate in Local Seasons across two Switch consoles, as well as Kick-Off mode, Career, Online Seasons, Tournaments, Women's International Cup and Skill Games.
Join the EA SPORTS FIFA community at Facebook and on Instagram. Follow us on Twitter @easportsfifa and use the hashtag #FIFA18.
FIFA 18 is developed by EA Vancouver and EA Romania and will be available worldwide on September 29 for Nintendo Switch.
HOLLYWOOD, Calif.–(BUSINESS WIRE)–Today Electronic Arts Inc. (NASDAQ:EA), in partnership with Hazelight, announced A Way Out, a new EA Originals game coming to players from the creative minds behind the critically-acclaimed indie title, Brothers – A Tale of Two Sons. Coming early 2018, A Way Out is a co-op only game uniquely tailored for two players to work together no matter the situation. Through a compelling narrative, Leo and Vincent will embark on an emotional adventure, where they will live some memorable action moments that they will face together including car chases, stealth passages, melee fights, shootouts and many more.
"Josef and his team at Hazelight represent everything that EA Originals stands for," said Patrick Soderlund, Executive Vice President of EA Worldwide Studios. "They are a small and very talented group with a vision and passion for a game that is truly unique in the video game industry. A Way Out is going to surprise people with its innovative co-op gameplay and the way it tells an emotional story solely through these two characters."
"This game is going to bring a co-op experience unlike anything you have ever seen before," said Josef Fares, Writer and Director at Hazelight. "The idea for A Way Out came when me and a friend tried to find a story driven co-op game that wasn't a drop-in/drop-out experience. We simply could not find a game like that. We're also bringing an innovative look into how to tell the story of both these characters. Players will be immersed in the game with the way we change the display from a full screen experience seamlessly to different cinematic split-screen formats. By focusing on the two characters in different ways, it opens up a huge variety of gameplay, as we really wanted to avoid repetitions so they will get to know the characters through very different situations."
The story of A Way Out begins in prison with two separate inmates, Leo and Vincent, who don't know each other. While their individual stories progress, players will have to build a relationship based on trust as they break both men out of prison into the world beyond. This co-op only experience is meant to be played together with a friend on a couch or online.
A Way Out is being developed by Hazelight and will be available as a digital download in early 2018 on PC via Origin, Xbox One and PlayStation® 4. For more information on the game, head to http://www.awayoutgame.com.