Long Beach Comic Con announced the first guests for this year. Full press release below.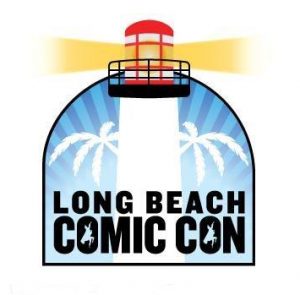 Long Beach Comic Con 2017 Announces First Guests & Show Features
Annual Southern California Pop Culture Convention Returns This September!
Long Beach, California (June 27, 2017) – Looking to get a little more comic in your comic con? Yearning to photograph your favorite Cosplayers without fear of being trampled by roving gangs of exclusives hunters?? Have we got the show for you! Long Beach Comic Con returns to the Long Beach Convention Center this September 2nd and 3rd for a weekend long celebration of pop culture in all the colors of your geeky rainbow! Visit with comic industry icons, discover new comic titles, shop aisles packed with sought after collectibles and superbly talented artists, get a picture with your favorite TV and Movie stars and sit in on inspiring panels with today's most influential entertainment industry professionals… all in one day!
"It's an amazing time to be a fan of all things geek right now" remarked Martha Donato, President of MAD Event Management, the producers of Long Beach Comic Con and several more pop culture events across the globe. "With our favorite comic characters crossing over into TV and film at an ever accelerating rate, we are more than happy to continue to provide a safe space for fans new and old to come together and celebrate where imagination, creativity and drive can take us."
Our first round of Long Beach Comic Con guests includes:
Dave Gibbons (Artist on Watchmen, Captain America, Batman)
Pia Guerra ( Co-Creator of Y The Last Man / Penciler on Hellblazer, Black Canary)
Tony Harris (Co-Creator of Starman, Ex Machina / Artist on Doctor Strange, JSA: The Unholy Three)
Sandy King Carpenter (Co-Creator and Editor at Storm King Comics)
Camilla d'Errico (Comic Artist and Painter)
Tyler Kirkham (Artist on Green Lantern, Amazing Spider-Man, Superman)
Whilce Portacio (Artist on Uncanny X-Men, Batman, Spawn)
Barbara Randall Kesel (Writer on Hawk and Dove, Ultragirl, Meridian, The First)
Scott Koblish (Artist on Deadpool)
Noel G. (Actor on The Fast and the Furious 1-7, The Purge, Walking Dead)
Neil Ross (Voice Actor on The Transformers, Voltron, Spider-Man, Metal Gear Solid, Call of Duty)
Rikki Simons (Voice Actor on Invader Zim / Co-Creator & Writer on Robotech: Clone)
BJ Ward (Voice Actress on G.I.Joe, The Incredible Hulk, Voltron)
Will Ryan (Voice Actor on G.I.Joe, Land Before Time, The Little Mermaid)
Appearing in Cosplay Corner:
Ali Williams
Angi Viper
Amber Brite
Bernie Bregman
Alkali Layke
Molecular Agatha
GemGem Cosplay
Zabracus Cosplay
Lisa Pinelli
The McDuffie Awards for Diversity in Comics:
Five creators will be awarded for their contributions and commitment to diversity, both on the page and behind the scenes in the comic book industry. The award's namesake, Dwayne McDuffie, is well known among fans and entertainment professionals alike with work on Warner Bros. Justice League Unlimited, Ben 10 and Static Shock animated TV series — the latter of which he co-created, based on the Milestone Media property he was partially responsible for. He also worked on projects for Marvel, DC and other publishers. In 1993, he became one of the founding partners of Milestone Media, a studio created to promote diversity in mainstream comic books and other media. He died in 2011, aged 49. We celebrate his life, his work, and the commitment of creators following in his footsteps.
Judges for this year's award include a number of comic book industry luminaries, including celebrated Black Panther writer Don McGregor, Batgirl and Birds of Prey writer Gail Simone, Green Lantern and Iron Man artist Mark D. Bright, and Milestone Media's Matt Wayne, among many others. The winner of the award will be announced at a special ceremony on Saturday at the Long Beach Comic Expo in February of 2018. Nominations will be opened at Long Beach Comic Con in early September 2017.
Space Expo:
For those who'd like a little nerding-out along with their geektastic adventures! MAD Events is dedicated to providing high-quality educational and often, interactive attractions made accessible through a pop culture atmosphere. Space Expo brings together the Space and Entertainment industries to strengthen them by fostering interest and creating future scientists and engineers. Hear from leading scientists, conduct experiments, check out authentic tools of space exploration and even see how you'd look as an astronaut!
In the coming months, we'll be rolling out news on special guests, show features, panels and more than a few surprises, so keep an eye on LongBeachComicCon.com and follow us on Facebook and Twitter and you won't miss a beat!
Long Beach Comic Con tickets are on sale NOW at LongBeachComicCon.com
###
ABOUT MAD EVENT MANAGEMENT: MAD Event Management is an all-purpose event planning facilitator whose owners have 50 combined years of experience producing annual large-scale consumer conventions around the country, including Los Angeles, New York, Philadelphia, Chicago and Dallas. MAD's capabilities include: Site Selection, Exhibit Staffing, Marketing Plans, Vendor Selection, Floor Plan Development, On-Site Execution, Sponsor Exhibitor Sales, Travel Management, Contract Development, Setup & Disassembly and Contract Coordination. Visit www.madeventmanagement.com for additional information.