Paul Reubens – a.k.a. Pee-wee Herman
Paul will be signing autographs and taking photo opportunities Saturday and Sunday!
You can purchase your autograph opportunity directly at his booth, and you can secure your photograph with him HERE through Wolf Studio Photography
Drew Carey
Don't miss comedian, actor and host of The Price is Right Drew Carey, as we honor Mr. Carey as our 2017 L.A. Comic Con Comedy Legend!
Join us as we talk with Mr. Carey about his monumental 25-year career, during which he's conquered sit-coms, game shows, stand up and improv; the impact he has had on the comedy and television world; and what's next for this versatile and beloved performer.
Mr. Carey joins Louie Anderson and Howie Mandel as a member of the next generation of legendary performers who are shaping the comedy landscape, while also still at the top of their game.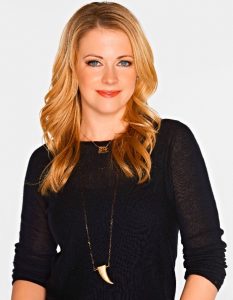 Sabrina Explains It All!
America's sweetheart Melissa Joan Hart will be bringing the cast of her long time hit TV show Sabrina, The Teenage Witch to L.A. Comic Con for a must-see cast reunion and signing (pre-order autographs here!) on Saturday, October 28th!
Melissa is bringing Beth Broderick (Aunt Zelda), Nate Richert (Harvey Kinkle), Nick Bakay (voice of Salem the Cat), Alimi Ballard (Quizmaster), and of course her roommates Morgan and Roxie – Clueless' Elisa Donovan and Punky Brewster herself Soleil Moon Frye.
Soleil will also be bringing her toy company, Seedling/MoonFrye, which will be vending all weekend long!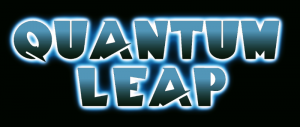 Quantum Leap
Stan Lee's Los Angeles Comic Con teams with Official Media Partner ENTERTAINMENT WEEKLY to present A Quantum Leap Tribute featuring series star Scott Bakula and Creator-Producer Donald Bellisario.
The special tribute on Saturday, October 28th will offer fans a rare glimpse into the creation and production of Quantum Leap, the multiple Emmy Award and Golden Globe winning series which ran on NBC-TV for five seasons from 1989-1995.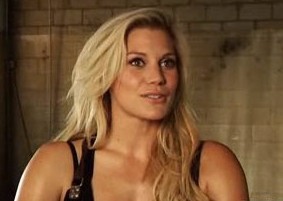 Katee Sackhoff
On Saturday October 28th, Katee Sackhoff –acclaimed for her starring role as Lieutenant Kara "Starbuck" Thrace on SyFy's Battlestar Galactica, and current The Flash baddie Blacksmith – leads a panel, curated and presented by ENTERTAINMENT WEEKLY, about take-no-prisoner actresses who have rightfully earned the title Women Who Kick Ass: Sci-Fi Edition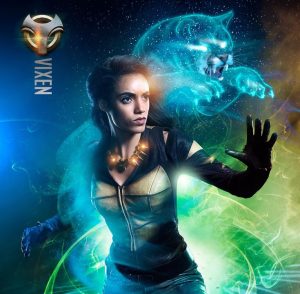 Maisie Richardson-Sellers
We are proud to welcome first time guest Maisie Richardson-Sellers (Star Wars Episode VII – The Force Awakens, D.C.'s Legends of Tomorrow) to L.A. Comic Con.
You can pre-purchase Maisie's autograph right here or at the autograph booth, and you can pre-purchase your photo opp here!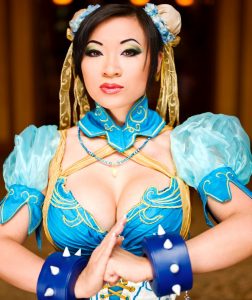 Cosplay, Cosplay, Cosplay
Queen of Cosplay Yaya Han makes her dramatic and inspiring return to L.A. Comic Con!
Yaya will meet with fans all weekend long in her booth, as well as serve as one of our prestigious judges for our Cosplay National Championship – where $20,000 in cash is up for grabs, and one lucky winner will not only go home with Glory, Glamour and Gold, but also a brand new BERNINA 530 sewing machine! The Bernina will be presented to the winner by Yaya herself, a Bernina Ambassador.
You can participate in the Cosplay National Championship, too, by downloading Cosmunity, the official app of L.A. Comic Con! The app will help you plan your con, connect with other attendees, spotlight cosplayers, and vote for the Fan Favorite in the Cosplay National Championship AND Prop Making National Championship! Download the Cosmunity app here!
Rock n' Roll Marathon
Are you a fitness geek? Then join our Halloween Weekend partner-in-creating-Downtown-traffic the Rock n' Roll Marathon on Sunday morning!
In addition to the regular racing festivities, we've partnered for a special Super Hero Challenge: If you attend both events – L.A. Comic Con on Friday or Saturday, then run the 5K or half marathon on Sunday – you'll earn this exclusive Super Hero Challenge medal!
But hurry – the deadline to register for the Challenge is TODAY! Sign up here!