Deaf U is a new reality series from Netflix, debuting on October 9th. The synopsis of the series is below:
A coming-of-age documentary series following a tight-knit group of deaf students at Gallaudet University, a renowned private college for the deaf and hard of hearing, in Washington, D.C. As the group of friends navigate the high, lows, and hookups of college life together, their stories offer an unprecedented, unfiltered, and often unexpected look inside the Deaf community. From executive producers Eric Evangelista, Shannon Evangelista, Nyle DiMarco, and Brandon Panaligan.
Deaf U consists of eight 20-minute episodes so it's a very short series that can be binge watched quickly if desired.
The deaf and hard of hearing world is not something I know anything about, as a hearing person who rarely interacts with a deaf or hard of hearing person it's something I rarely even think about. And that's why shows like Deaf U are important, it matters that minorities like the deaf community have their stories told.
As the show revolves around young adults in college, it shouldn't come as a surprise that a lot of the show is focused on relationships. Deaf U ultimately is reality television and is as addictive as most in the genre, you'll likely be clicking 'next episode' again and again.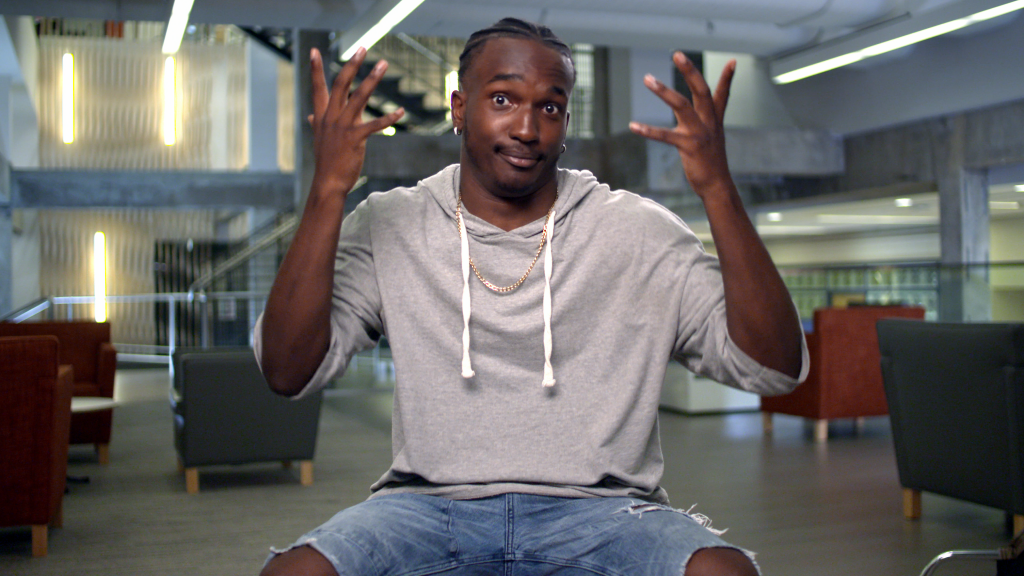 I was slightly worried that Deaf U may fall into the "inspiration porn" category, of showing disabled people to be inspirational solely because of their disability. Such shows usually are for the benefit of those not disabled. Spoiler alert: Deaf U is not one of those shows. This is why it's important that Nyle DiMarco, former winner of America's Next Top Model, is one of the executive producers.
Having a deaf EP guide the show stops it becoming a show from a hearing perspective and treats the people in Deaf U like people not objects. Obviously, it addresses some challenges they face as a result of being deaf but that isn't the sole focus. The young people in the show each have their own character and problems that don't relate to being deaf or hard of hearing, that is what Deaf U is about.
The show is aiming to remove the stigma around the deaf and hard of hearing community. Deaf people are just like hearing people, ultimately all people are similar. Deaf U gets deep into the personal history of some of the students in the show, touching on subjects like sexual assault and death of family members. It went deeper than I expected, but I still would have liked more time spent on these matters.
A couple of times, namely with Renate and Cheyenna, they would say what their issue was, seemingly deal with it in two minutes and magically feel better. But obviously it's not that easy. The limited runtime of the episodes likely dictated the narrative structure and resulted in a lot being cut out. I think it would have benefitted from 30-minute episodes to give more depth to the conversations.
There are subtitles for people who don't understand ASL. As with foreign language content, don't let the subtitles put you off. It's a small barrier to understanding people who might have a different perspective than you.
Deaf U shows that the deaf community is just as cliquey as every other community. People who use hearing aids or cochlear implants are judged. Elites are deaf people who have deaf parents, deaf grandparents etc., they judge others who don't have that family history. It's good that deaf and hard of hearing people aren't shown to be saints. It's a truthful series that shows deaf and hard of hearing people have the same flaws as hearing people.
Deaf U is a strong, albeit brief, series. Whether you're deaf, hard of hearing or hearing this is worth your time. You'll find out some difficulties deaf people face that you might never have thought of, like trying to communicate as a couple while cuddling. But you'll also get to know the people as people. And you'll also see the most awkward poetry slam of all time.
Deaf U is released globally on Netflix October 9th 2020