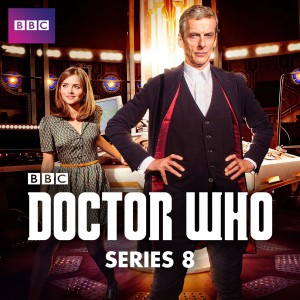 So I took a deep breath  and was brought back to my childhood.
Doctor Who returned to American audiences on Saturday and introduced us to a new Doctor starring Peter Capaldi, and it took my breath away.  I have been watching Doctor Who since I was about 7 or 8, my first doctor was Tom Baker the 4th doctor and as a kid to me he was a perfect Doctor with his big floppy hat long colorful scarf and "buggy" eyes and together we went on awesome adventures together.   To me that's what Doctor Who does, it takes you on an adventure.   Last night was a great adventure with number 13 wait 12? "Who Knows?"
This episode was well written from start to finish in my opinion. I love the way Peter Capaldi portrayed a new Doctor finding his way to his new look and surroundings. You just get a small taste of what some say is a darker Doctor.  His chemistry with Jenna-Louise Coleman who plays Clara Oswald was wonderful; they played off each other very well. I saw this episode as a more coming out for Clara, stating she is not just a companion but her own person. Some of the best lines and highlights were her lines with the new Doctor.  Whovians will enjoy finding all the easter eggs ("spoilers", as River would say) in  last nights episode.   Deep Breath crept me out, made me laugh, and cry which in my opinion is what a great show should do. I can't wait to go on an many more adventures with the new Doctor!