After 15 years Wizard World Philadelphia continues to bring in some major players in the entertainment industry while providing potentially interesting fun panels.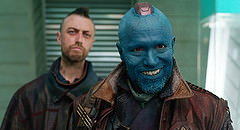 The event, taking place from Thursday May 7th through Sunday May 10 (Mother's day) at the Philadelphia Convention Center will preview festivities with a "Kick off the Con" Party tonight, Wednesday May 6th from 7-10 pm.  For $25, attendees can eat from appetizers and a buffett, interact with some of the celebrity guests and more. Guests include Vincent Young (Beverly Hills 90210), and Chris 51 (Epic Inc) Lou Ferrigno (The Hulk), Michael Rooker (Gaurdians/Walking Dead). Tickets can be purchased here.  I attended last year and had a blast interacting with friends and seeing the different guests! Fortunately the location is closer this year at the Hard Rock Cafe on 1113-31 Market Street which is minutes away from the convention center.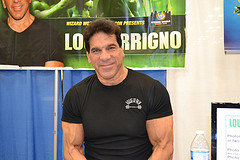 Individual day admissions and several VIP tickets are still available for purchase.  Four day admission is sold out and a few of the VIP Tickets like the Billy Piper/ David Tennant combo, David Tennant, the WWE platinum VIP Experience is all sold out.  For those that are paying for autographs and/or photo-ops check the website as some of those are sold out as well.
If you are a basketball and/or a football fan there are a few stars coming to the convention this year.  Philadelphia's 76ers Allen Iverson and Mychal Kendricks of the football team the Eagles will both be appearing Saturday only.
While I'm there at the convention Artist Alley will  a pit stop for me.  If you get a chance definitely check it out as there are some really talented artists that come every year.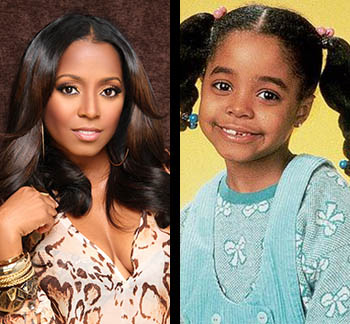 If you grew up watching  "The Cosby Show", Keisha Knight Pulliam aka Rudy will be there during the weekend!  After meeting Whoopi Goldberg last year, I'm excited to see her as it is always surreal meeting someone that you saw grow up on TV.
For those that love Marvel's Agent Carter and DC TV shows Gotham, Arrow, and The Flash there are a few major characters appearing in Philadelphia.  If your mom loves Oliver on Arrow, what better gift than to get her an autograph and/or photo – op with Oliver himself Stephen Amell! Kate Cassidy aka Laurel will also be in attendance with Ben McKenzie (Jim Gordon) from Gotham,  Hayley Atwell from Agent Carter and more will be there Saturday and Sunday.  I'm looking forward to their panels!
Last year the 11th Doctor from the hit show Doctor Who Matt Smith and one of his companions Karen Gillian had a fun mini reunion panel.  This year the 10th Doctor David Tennant and companion Billy Piper will also appear in a panel together most likely discussing wibbly wobbily timey stuff! Please be aware that only those that purchased a Billy Piper, David Tennant combo or a Tennant VIP ticket are able to attend this panel.  Lucky buggers!
Time conflicts will abound for me this weekend so decisions will need to be made as to which panels to attend.  Some other panels that caught my eye was the Wayward Pines screening with a Q&A with M Night Shyamalan taking place Thursday evening. Also on Thursday another panel that I was curious about is the "Paranormal City: Philadelphia" panel talking about the spooky stories of the city.  For Saturday I am interested in the screening of a short film called "The Sun Devil and the Princess."  Around the same time on Saturday is the "Back to Hogwarts" panel with James and Oliver Phelps (yes the Weasely twins from the Harry Potter films!).  I am also looking forward to the cosplay contest taking place Saturday evening.  Last year I saw some contestants that had gorgeous cosplay last year and there was fun interaction between the contestants and the judges.
I'm looking forward to Wizard World Philadelphia!  I will try to tweet as much as possible as @TheNerdElement using the hashtag #conlife. Stay tuned!
For more information about the convention, including buying admission tickets, photo ops and autographs, go here:  http://www.wizardworld.com/home-philadelphia.html.
Photos courtesy of Wizard World.
*Correction: Micheal Rooker did not appear at the event at the Kick off Party