The exhibit hall is always a cool place to meet different vendors and artists.  Sometimes you can even find little (or big) nuggets within the convention.  Here are a few that I found while at C2E2 this year:
Ladies first!  I enjoyed talking with Christina L Barr about her novels and her sister Tina who paints! I definitely liked how both the paintings and the novels seemed to complement each other at their booth.  I admire Barr for starting her own publishing company called Ninja Dust Publishing and for accomplishing so much and she is around the same age as me!  I really need to talk with her again about her publishing company.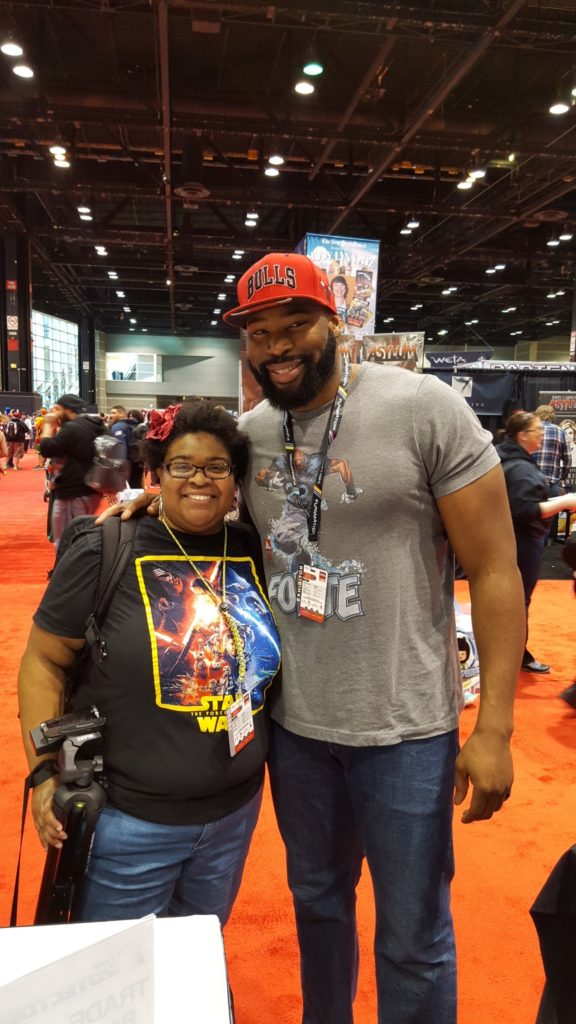 When I was at C2E2 in 2013 I happened to come across AthlitaComics and this year was happy to interview the founder, NFL player Israel Idonije, about his comic The Protectors.  The series combines sports and superheroes and as someone who is just a casual watcher of several of the major sports and a casual reader of comics, I like that both worlds could enjoy it.
I happened to hear about the premise of this comic and figured why not interview the writer, Stephen Franck! The fact that he also won a few awards for it makes me even more intrigued about the series.  I also like the time period it takes place in.
If you attended C2E2 what other vendors and/or artists did you find with intriguing comics, art, or items?  What about at any convention that you have attended.  Sound off below in the comments!