To go along with iOS 10 being released today, Marvel announced a new app for iOS 10 users. Marvel Stickers for iMessage users are now available. More information and pictures below courtesy of Marvel's press release.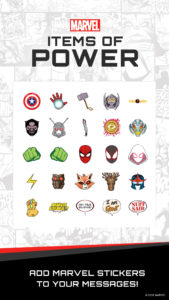 INTRODUCING MARVEL STICKERS FOR APPLE'S UPDATED MESSAGES APP  
Power Up your iMessage with Marvel Stickers
New York, NY—September 13, 2016 — Today, the Marvel Universe is proud to boost and enhance the power of communication with the newly announced MARVEL STICKERS collection, available on the App Store for iMessage for iPhone® and iPad® users with the release of iOS 10.
Your messages are about to get a lot more heroic with MARVEL STICKERS! With this inaugural MARVEL STICKERS collection, "Items of Power," iPhone and iPad users can now express themselves creatively, become a part of the Marvel Universe, and further show off what they are feeling. With the very first sticker pack directly from the House of Ideas, you can turn yourself into Spider-Man, defend your thoughts with Iron Man's Repulsor, SMASH Hulk's fists when you want to show strength, channel Doctor Strange's Eye of Agamatto when you have something enlightening to say, or respond to everything with "I Am Groot!"
Make yours Marvel and take your chats on the adventure of a lifetime!
"MARVEL STICKERS now let fans punctuate what they are thinking by utilizing some of the most iconic images from Marvel," says Peter Phillips, EVP/GM, Interactive & Distribution, Marvel Entertainment. "With MARVEL STICKERS we want to invite all of our fans to bring their iMessage conversations to the next level by personalizing, engaging, and expressing themselves with the power of Marvel."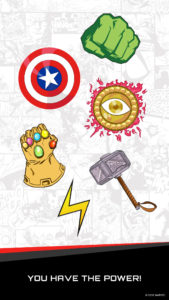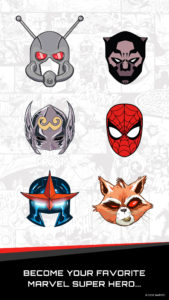 MARVEL STICKERS is available on the App Store for iMessage for a price of $1.99 per collection. iPhone and iPad users running iOS 10 will tap the App Store icon alongside the text field within their Messages app to download the new sticker pack.