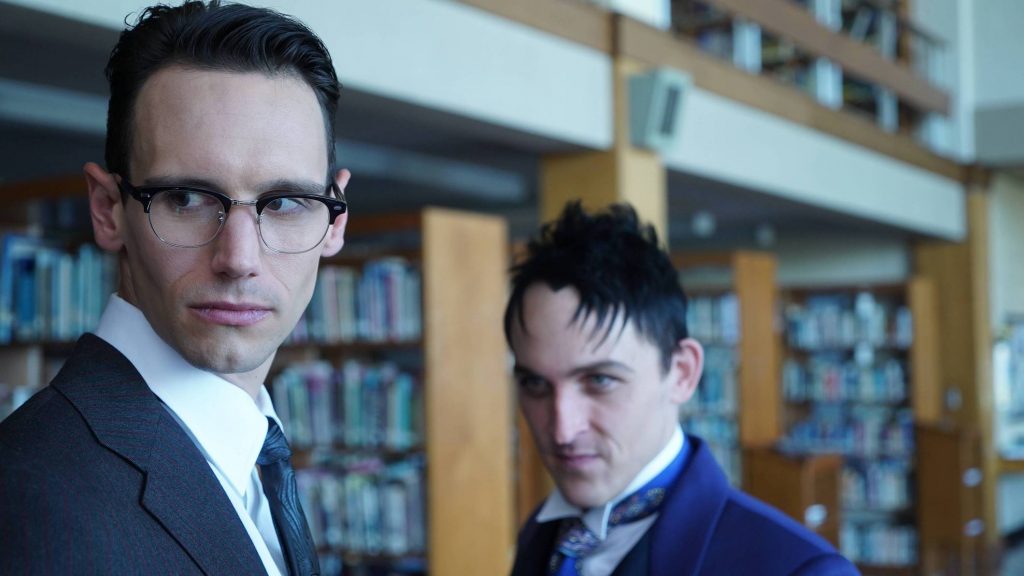 Some people get to experience having that one friend that understands you and will be there for you if needed.  One such friendship on the hit show Gotham is between Mayor Oswald Cobblepot/Penguin (Robin Lord Taylor) and Edward Nygma (Cory Michael Smith).  I've loved how their bond has developed since Season 1.  But it's just taken a turn that could spell the end.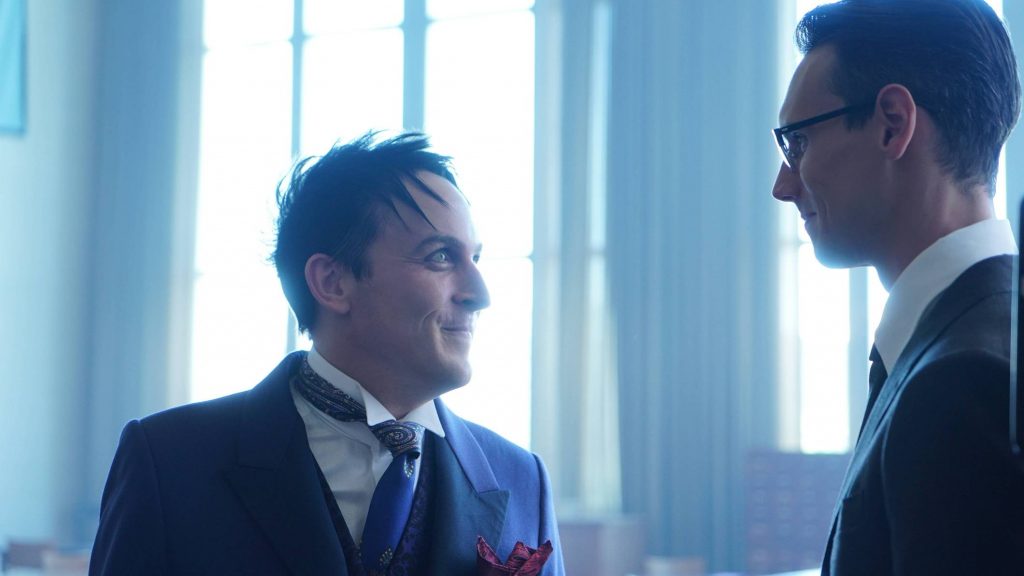 It all started the moment Cobblepot realized he's in love with Nygma.  Throughout this week's episode, he has been gathering courage to reveal his feelings.  Nygma is totally clueless.  From Nygma's body language, I got the sense that while he cares for Penguin, he doesn't reciprocate the crush.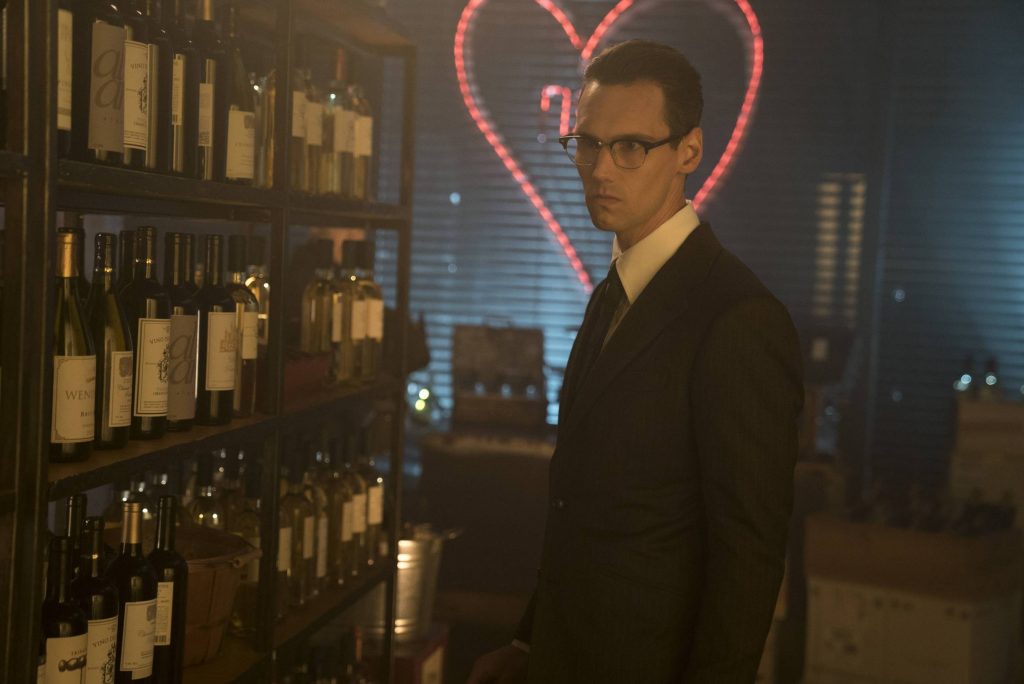 At the end of the episode, while Nygma is buying wine for his dinner with Cobblepot, he meets a Ms. Kringle doppelganger named Isabella (Chelsea Spack) who happens to like riddles.  This is trouble in paradise for our favorite duo ladies in gents!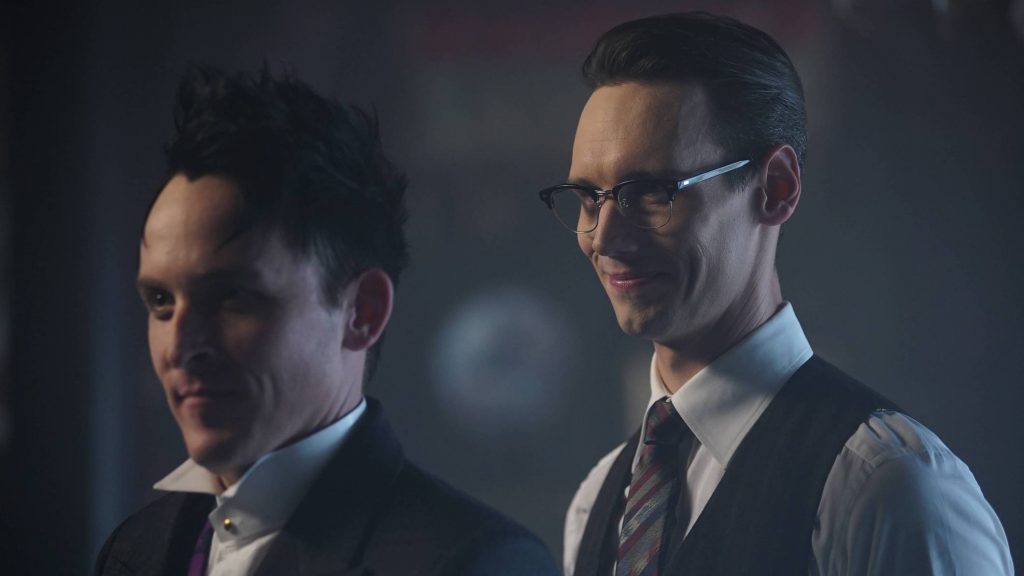 There are several scenarios that could play out, here are a few:
Penguin graciously steps aside and let Nygma be happy. Friendship is intact.
Penguin sabotages the budding romance between Nygma and Isabella so Nygma could potentially fall for him instead.
Isabella could have nefarious intentions. Nygma wouldn't believe Penguin at first when he warns him but eventually will see through her. Bromance would get back on track.
Nygma ruins his second chance at a relationship and Penguin fixes the situation. This will strengthen their bond but the unrequited love will still be a problem.
Penguin, realizing that he can have romantic feelings for someone, will try to move on and find someone else to love while supporting Nygma's relationship with Isabella. Win win situation.
No matter what happens, I'm hoping that when Nygma tells Cobblepot he met someone, Penguin will realize his feelings for the time being are not reciprocated so doesn't reveal them.  It would be less awkward all the way around vs. revealing his feelings and Nygma trying to avoid Cobblepot. Mind you, if Nygma had not met Isabella, I would want Penguin to confess and let the chips fall.  At least he knows where he stands right?
From the description of next week's episode, titled "Mad City: Red Queen," Penguin is not happy with this new development.  I really don't blame him since he was so close to confessing his love.  Here's hoping that this is a brief snag with this duo and their friendship continues to grow.  This is one of my favorite relationships on the show so it would be nice if it lasts a long time before these two villains eventually go their separate ways.
What are your theories regarding Isabella? Do you trust her? Do you want Penguin and Nygma together romantically or remain friends? Is this friendship one-sided? Even though Nygma tricked Butch, does a part of him want the power and prestige Penguin has? What are your favorite moments between Penguin and Nygma so far? Sound off in your comments below.