LA Comic Con announces several guests for its upcoming convention. Are you excited about the line up so far? Let us know in the comments!
DANNY TREJO, GREG CAPULLO …& MORE!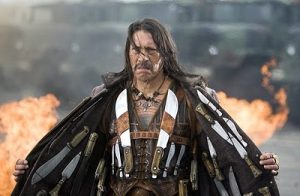 Get your Machete ready — Danny "Machete" Trejo is coming to Los Angeles Comic Con!
Danny Trejo has developed a prolific career in the entertainment industry with a hard-earned and atypical road to success. From years of imprisonment to helping troubled youth battle drug addictions, from acting to producing, and now on to restaurant ventures, Trejo's name, face, and achievements are well recognized in Hollywood and beyond.
He's going to be joining us Saturday, October 27th and Sunday, October 28th, and better yet, we're pre-selling his Autographs and Photo-Ops HERE!
GREG CAPULLO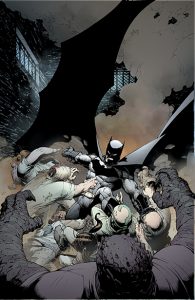 Also on Saturday and Sunday, we're being joined by legendary artist Greg Capullo!
If you don't already know Greg Capullo's work (and you should because it's amazing), he is an American comic book artist and penciller, best known for his work on Quasar, X-Force, Angela, Spawn and Batman! He also published his own creator-owned comics, Reborn and The Creech, through Image Comics.
More Programming!
This year's show is also home to the fourth annual Cosplay National Championships! Cosplayers of every level will come together to compete for $20,000 worth of prizing. The show will take place on the Main Stage on Saturday, and you will not want to miss seeing the unrivaled levels of craftsmanship. You can find out more, and even sign up to compete HERE.
Last, but not least we are hosting GeekFest Film Fests' 5th year at it returns to Los Angeles Comic Con. GeekFest will be programming a full festival with over 30 amazing science fiction, horror, fantasy and fan films to satiate every geek fandom. Watch and vote for your favorite films and be part of the awards ceremony held at the Main Stage. Learn more about it HERE.
Interested in going to LA Comic Con? Get your tickets HERE!