Director: Lauren Palmigiano "LP"
Writer: Ellen Rapoport
Cast: Nasim Pedrad, Lamorne Morris, Anna Camp, Sarah Burns, Robbie Amell, Heather Graham
Runtime: 105 min
Desperados is a new Netflix romantic comedy and the debut feature film from Lauren Palmigiano "LP".
A panicked young woman (Nasim Pedrad) and her two best friends (Anna Camp & Sarah Burns) fly to Mexico to delete a ranting email she sent to her new boyfriend (Robbie Amell). On arrival, they run into her former beau (Lamorne Morris), who soon gets caught up in their frantic scheme.
Desperados is the latest in the line of female led adult comedies that show that women can use bad language and talk about sex just as much as men. It is a romcom but is really more about the friendships between the three female leads.
The writer and director are both fairly inexperienced but they have assembled a top-quality cast with well-known comedic actors. The film is based on the writer's own personal experience of chasing down an angry letter written to her high school boyfriend and also incorporates her awkward dating experiences.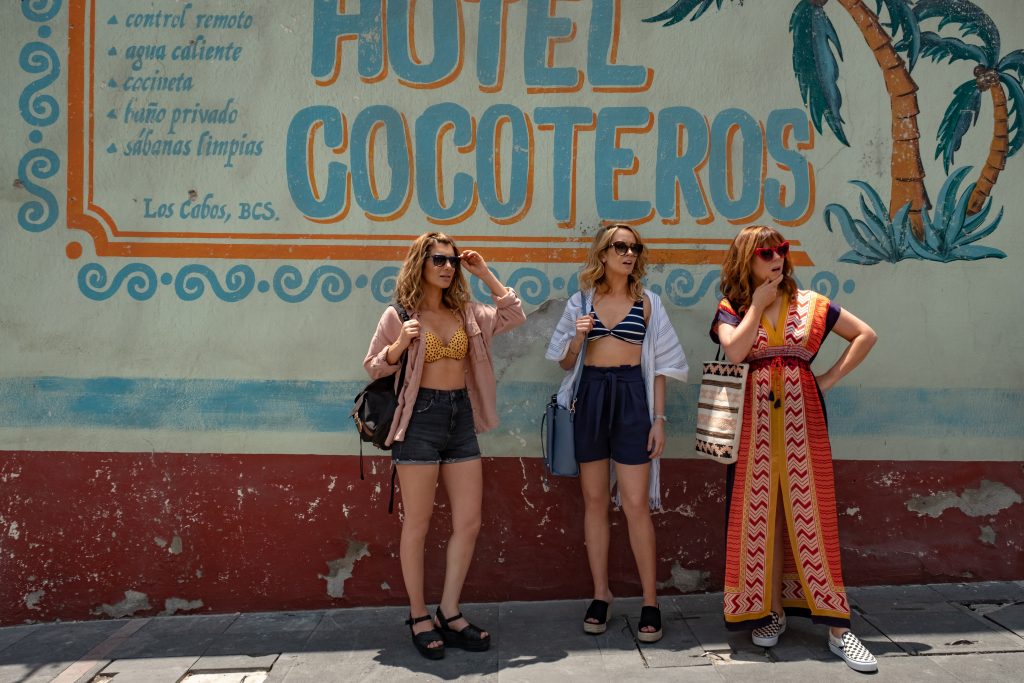 Wesley, played by Nasim Pedrad (Saturday Night Live, New Girl), is a lot. She has no filter, which is highlighted in the opening scene by her talking about masturbation during a job interview at a Catholic school. Pedrad is the real star of the film, with her comedic talents on full show. The scenes involving her rambling on and on are among the highlights.
Anna Camp (Pitch Perfect, True Blood) and Sarah Burns (Big Little Lies, American Vandal) play Wesley's friends Brooke and Kaylie. They go along with Wesley's scheme to delete the email she sent to her boyfriend despite knowing it is kind of crazy. Although both get separate storylines, they aren't as well developed and the film loses its momentum at times when switching focus away from the central plot. It's a shame as both Camp and Burns feel a little wasted.
Desperados is one for New Girl fans with the film reuniting Pedrad and Lamorne Morris (New Girl, Bloodshot). The pair have great chemistry together on screen. However, Morris' character Sean only gives Wesley one minute on a date before claiming an automatic out. Even though Wesley is an eccentric character, he gives her zero chance and it makes it a little difficult to root for them as a couple as the film progresses.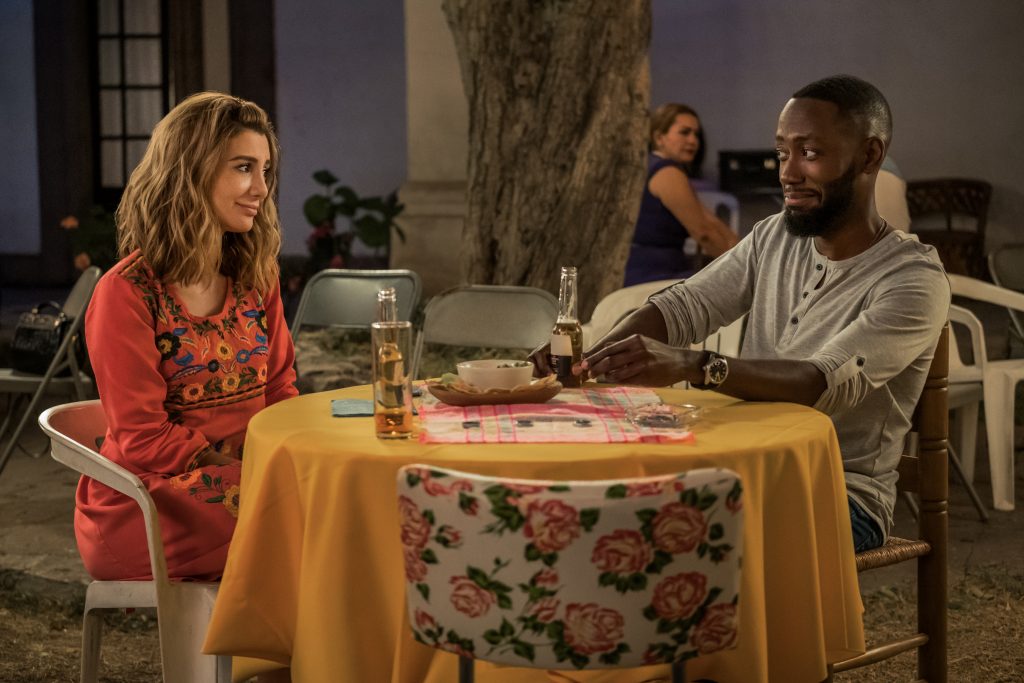 Robbie Amell (Upload, The Flash) plays Jared, who is a pretty unlikeable character. Wesley acts like another person around him so as not to annoy him and it's difficult to understand why she is willing to go to such lengths over a guy like Jared. Both the love interests aren't great, I found myself hoping Wesley would get away from both and go have a holiday with her friends instead.
The jokes are sometimes a little crass and there's a scene with a CGI dolphin that could have easily been left on the cutting room floor. But there is a lot to like about Desperados, there are a lot of good laughs in the film despite the ridiculous plot. Nasim Pedrad shows her lead actor capabilities with a wholly entertaining performance.
Desperados is available to stream on Netflix now
netflix.com/Desperados
Images courtesy of Netflix