Hi everyone! Today I have some important information that I want to share with y'all so that you will know what is happening. So, let's get started, shall we?! So, at Walt Disney World, they have announced that the guests will be wearing masks again indoors starting tomorrow. The company announced Wednesday night that guests ages 2 and older will have to don face coverings for all indoor attractions and on Disney transportation.
Face masks will remain optional outdoors.
The Park had lifted its indoor mask mandate on June 15. While proof of vaccination was not required, masks were recommended for those who are not vaccinated.
Now, they'll be mandatory for all, except outside.
"Face coverings are required for all guests (ages 2 and up) while indoors and in Disney buses, monorail and Disney Skyliner, regardless of vaccination status," said a Wednesday update on the Disney website. "This includes upon entering and throughout all attractions." All guests' masks must:
Be made with at least 2 layers of breathable material
Fully cover the nose and mouth and secure under the chin
Fit snugly but comfortably against the side of the face
Be secured with ties or ear loops and allow the guest to remain hands-free
Not contain valves, mesh material or holes
Disney's announcement comes on the heels of the Centers for Disease Control and Prevention's latest recommendation that even vaccinated Americans resume wearing masks indoors if they are in areas with high or substantial transmissible of the COVID-19 virus. Orange County Mayor Jerry Demings declared a state of emergency on Wednesday, urging public and private sector employers to require masks indoors, and mask-wearing in indoor-gathering places. On Thursday, Kennedy Space Center Visitor Complex announced that all guests, including those fully vaccinated against COVID-19, must wear face coverings in all indoor locations. This includes all attractions, attraction queues, show viewing areas, restaurants and bus transportation to the Apollo/Saturn V Center.
Those fully vaccinated are not required to wear face coverings outdoors.
Social media reacts to Disney's updated mask policy
Disney's masks-required announcement spread quickly on social media, lighting up Disney-centered Facebook pages.
Jamie Yadoff, of Boston, Massachusetts, is a Disney Vacation Club member and an annual pass holder.
The Disney's move is "an excellent decision, though it should start immediately," she said.
"Masks help keep all of us, especially children who are too young to be vaccinated, safer," Yadoff said.
"And with the new variant spreading rapidly, this health and safety change seems crucial."
I really agree with this decision to make people start to wear masks again. More importantly, the Governor Ron DeSantis should start making people wear masks again and not complain about it. Even though he did tell people to get vaccinated, it is a little too little too late for him to where he should have done this in the first place. The Covid cases in Florida is the worse with its highest right now. I'm glad that people said that it is the right decision to wear masks again.
Going over to Disneyland now!… They also have announced that they will have guests wear masks again indoors tomorrow as covid cases are surging again. According to an announcement from Walt Disney World, all guests ages 2 and up – regardless of vaccination status – are required to mask up while indoors and in enclosed transportation vehicles like shuttles and buses starting Friday, July 30. Face coverings will remain optional when parkgoers are at the outdoor common areas. Unlike Los Angeles County, Orange County – where Disneyland is located – does not have a county-wide indoor mask mandate in place. Los Angeles County had reinstated the indoor mask mandate on July 17.
Disney issued the following policies on what counts as a mask:
Be made with at least 2 layers of breathable material
Fully cover the nose and mouth and secure under the chin
Fit snugly but comfortably against the side of the face
Be secured with ties or ear loops and allow the Guest to remain hands-free
Costume masks do not count
Face coverings should not contain valves, mesh material or holes, according to Disney.
That means that even vaccinated guests are vaccinated, they still have to wear masks. I will give credit to Disney and the Governor of California Gavin Newsom for making it happen. I love when they make the right decision.
Moving on to the other news…. Scarlett Johansson, a star of the latest Marvel movie "Black Widow," filed a lawsuit Thursday in Los Angeles Superior Court against Disney, alleging her contract was breached when the media giant released the film on its Disney+ streaming service at the same time as its theatrical debut. Ms. Johansson said in the suit that the Disney's Marvel Entertainment guaranteed an exclusive theatrical release, and her salary was based in large part on the box-office performance of the film.
"Disney intentionally induced Marvel's breach of the agreement, without justification, in order to prevent Ms. Johansson from realizing the full benefit of her bargain with Marvel," the suit said.
Disney SLAMS their star Scarlett Johansson for $50M Black Widow lawsuit in extraordinary statement calling it 'sad and distressing', saying it has 'callous disregard for effects of COVID'
'The lawsuit is especially sad and distressing in its callous disregard for the horrific and prolonged global effects of the COVID-19 pandemic,' Disney said in the statement to the Associated Press.
The statement also stunningly revealed how much Johansson, 36, has made from the film: $20 million. Her reported fee for Avengers: Infinity War and Avengers: Endgame was $15 million.
'Disney has fully complied with Ms. Johansson´s contract,' the company said.
'Furthermore, the release of Black Widow on Disney+ with Premier Access has significantly enhanced her ability to earn additional compensation on top of the $20M she has received to date.'
Yeah, I feel sorry for Disney because I know that it made them unhappy. Apparently, Scarlett did not like the release of something about her. So, she felt that she needed to do it.
Mickey's Philharmagic has added a new scene of Disney Pixar's Coco on July 17. This will be "the first time Disney and Pixar animators have worked on a creative endeavor where characters from both animation studios will be seen together on screen," Disney Parks said in their release.
It's also the first character addition to Mickey's PhilharMagicsince its debut in 2003, Theme Park Insider reported.
Mickey's PhilharMagic features Donald Duck traveling through various musical interludes from classic Disney animated films, such as Beauty and the Beast, The Little Mermaid, The Lion King, Aladdin, and more.
The musical number, "Un Poco Loco," will be incorporated into the middle of the show, and will feature a new score produced by one of Coco's original composers, Germaine Franco. The musical number, "Un Poco Loco," will be incorporated into the middle of the show, and will feature a new score produced by one of Coco's original composers, Germaine Franco.
Donald will appear alongside Coco's Miguel Rivera, Hector Rivera, and Pepita the Alebrije spirit guide.
This should be really cool and more magical when I go back and see it again!
All of this information came from the news I looked at today.
So, what do you guys think about the information about the Disney masks and more?!
I would love to hear lots of comments, thoughts, opinions, questions, or concerns down below!
Stay tuned for Disney updates.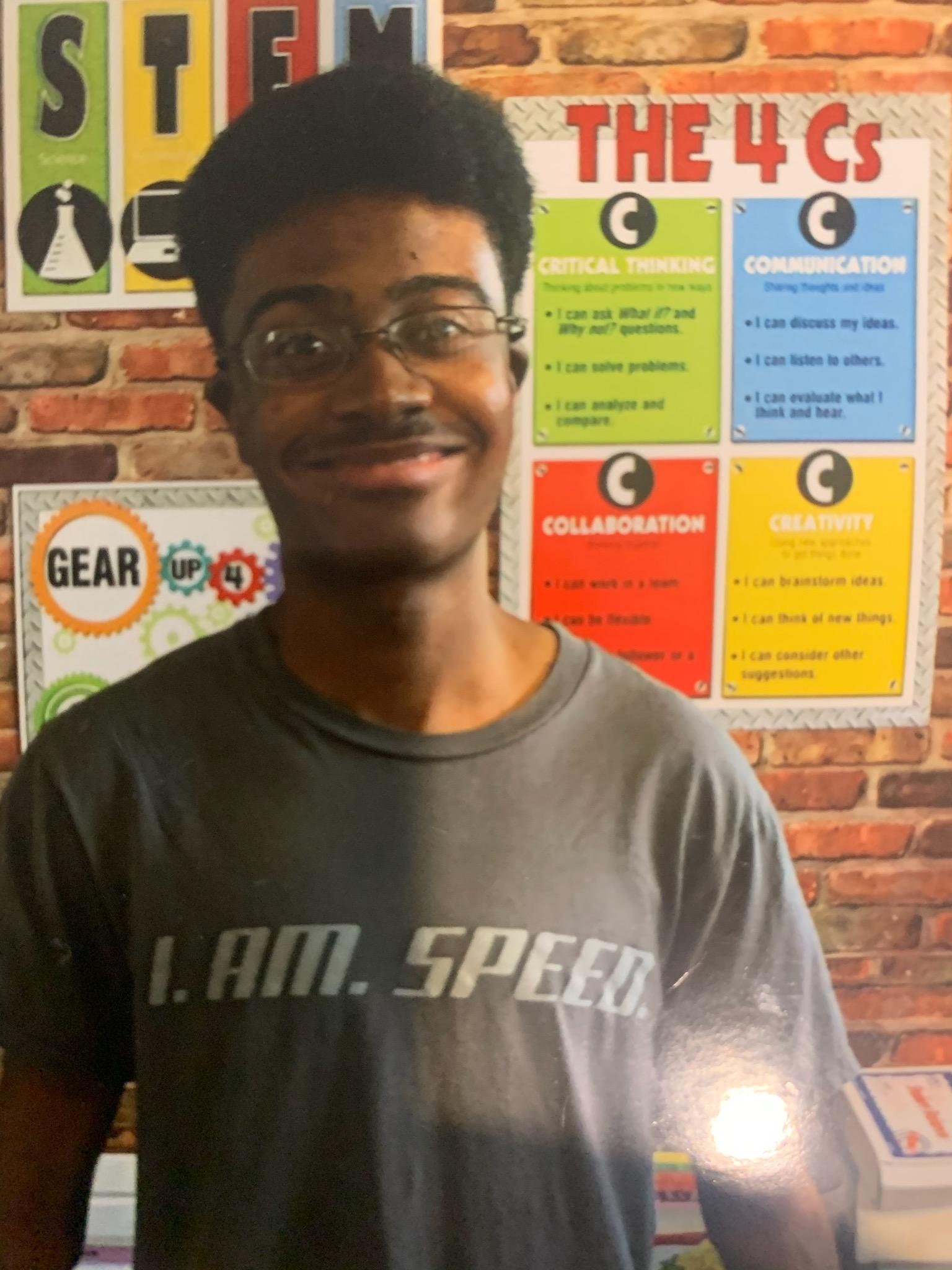 Bryce lives in Chandler Arizona and is a huge fan of Arizona Cardinals football and Arizona Diamondbacks baseball. Bryce enjoys going to the movies, and Disneyland Resort. Bryce is on the autism spectrum and seeks to serve as an example of the significant contributions to society that those on the spectrum can make.