Our staff and surely many of our readers are preparing for the trek and adventure that is San Diego Comic-Con. Taking place this year from July 24th to July 27th (with a preview night on July 23rd), the exclusives for SDCC are starting to be released and we have quite the lineup this year!
Be sure to pick up your items at booth #5537!
-Doctor Who TITANS: The Beast $40
This 9″ figure recreates the creature from "The Satan Pit".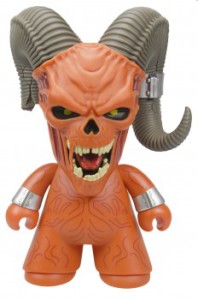 -Doctor Who TITANS: 11th Doctor in 10th Doctor Suit $15
This 3″ figure presents the 11th doctor immediately after regeneration when he was still wearing the 10th doctor's suit!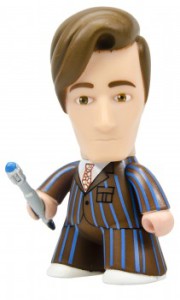 -Doctor Who TITANS: War Doctor $25
This 6.5″ figure presents the 8th doctor upon where he was forced to reincarnate into John Hurt's much tougher warrior, War Doctor!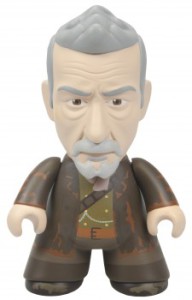 -Doctor Who TITANS: The Geronimo Collection $15 EACH
Each figure is a 3″ blind boxed purchase. Certain figures will come with a character-specific accessory. The collection includes the 11th doctor, his companions and some enemies he fought along the way!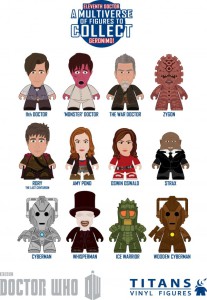 -Doctor Who- T-Shirt: The Twelfth Doctor Costume $23
Fans can now dress like the 12th doctor as portrayed by Peter Capaldi!