by Evan Jackson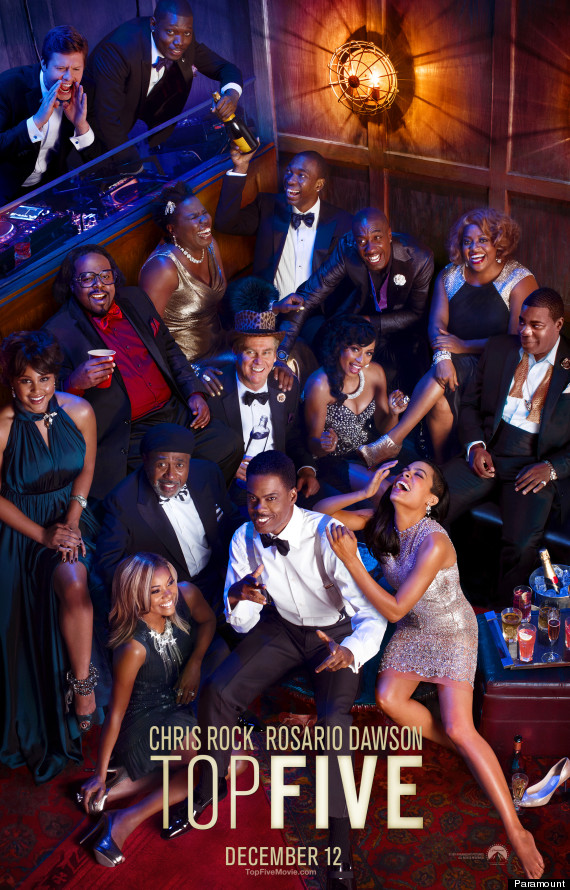 *Photos courtesy of Paramount Pictures
Chris Rock makes his return to theaters this weekend in his movie Top Five where he writes, directs, and stars in opposite actress Rosaria Dawson. Chris plays Andre Allen a comedian turned major movie star who sees his star power diminishing by the second. Gabrielle Union plays Allen's fame hungry reality star fiancé and a slew of comedy legends and celebrity cameos fills out the cast. To rejuvenate his career Allen takes on a dramatic role in the movie UPRIZE about the Haitian slave revolt. He begrudgingly meets up with New York Times journalist Chelsea Brown, played by Rosaria Dawson, to cover his story and his comeback. From there the tales and people that cross their paths make for a good movie. Here are the top five reasons to see Chris Rock's best movie to date.
Chris Rock hasn't lost his edge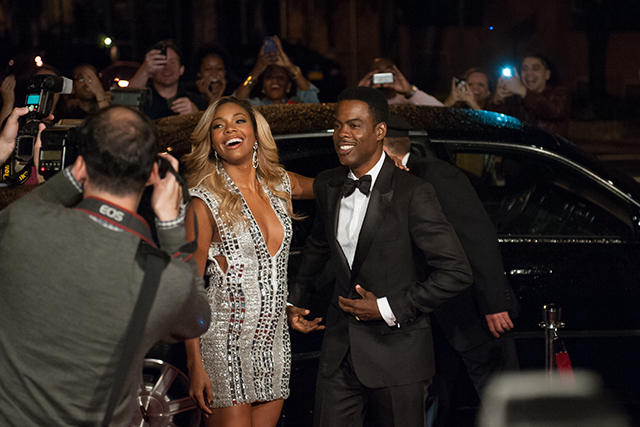 *Photos courtesy of Paramount Pictures
The main reason why we tune into anything related to Chris Rock is for his biting and controversial commentary on current topics and societal issues at large. Which aren't that controversial if you see it as him telling the truth in the form of a joke. In Top Five Chris Rock cleverly pokes fun at Hollywood or more like he takes full jabs at the industry expressing it's ills through satirical and comedic dialogue. Chris Rock convincingly creates a story arc that simultaneously makes you laugh and makes you think.
Every comedian you love is in it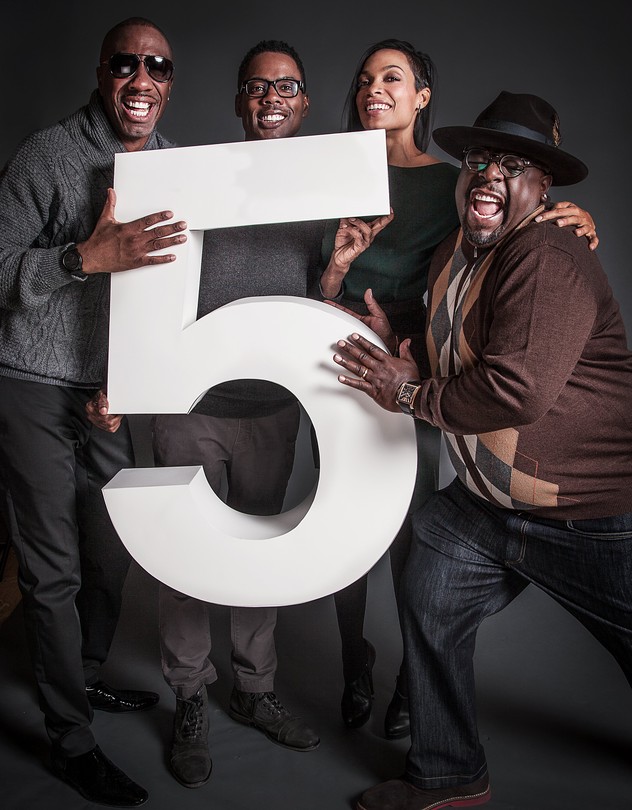 *Photos courtesy of The Wall Street Journal
The plot line for Top Five feels more organic for Chris Rock than his previous work. He really isn't out of his element throughout the movie because he cast his friends who just happen to be the best comedians on the planet. Whether it's Cedric The Entertainer playing a Houston club promoter or Jerry Seinfeld as himself in a hilarious scene at Andre Allen's bachelor party Top Five is filled with non-stop comedy and a lot of heart. And of course a little bit of Kevin Hart, he's in a short but funny scene, never hurts your movie.
The City of New York is a part of the ensemble cast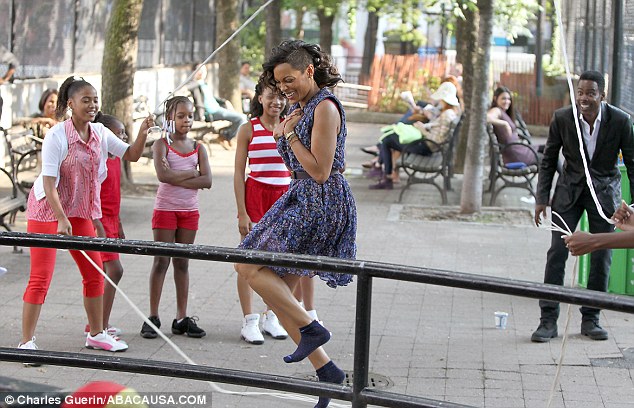 *Photos courtesy of The Daily Mail Online
The movie takes place in New York, in the beginning it covers the more ritzy and glamorous side of Andre Allen's life as a movie star. So this would be uptown where Andre Allen is getting a tuxedo fitting at a bridal shop that would serve champagne. It takes a sharp shift to other parts of New York like Harlem that shows the realness and authenticity of Allen. This took him back to his roots where everything felt genuine and unforced. From the girls on the sidewalk playing Double Dutch to the scenes where Rosario and Chris Rock's characters ride the subway, Top Five takes you on a journey throughout New York. The city not only serves as a backdrop, but a character within Top Five that heightens the movie.
Hip Hop is an important theme in the movie

* Video courtesy of Top Five YouTube
When Andre Allen comes back home to Harlem, he gathers with family and friends where they share who are their top five rappers. It instantly sparks a debate and also shows the personality of the characters in a way. This is a theme throughout that serves as a conversation piece with compelling arguments. The talk of Hip Hop greats gives Top Five a hint of nostalgia and a sense of history that Andre Allen had lost on his way to being a movie star.
Rosario Dawson wins you over and steals your heart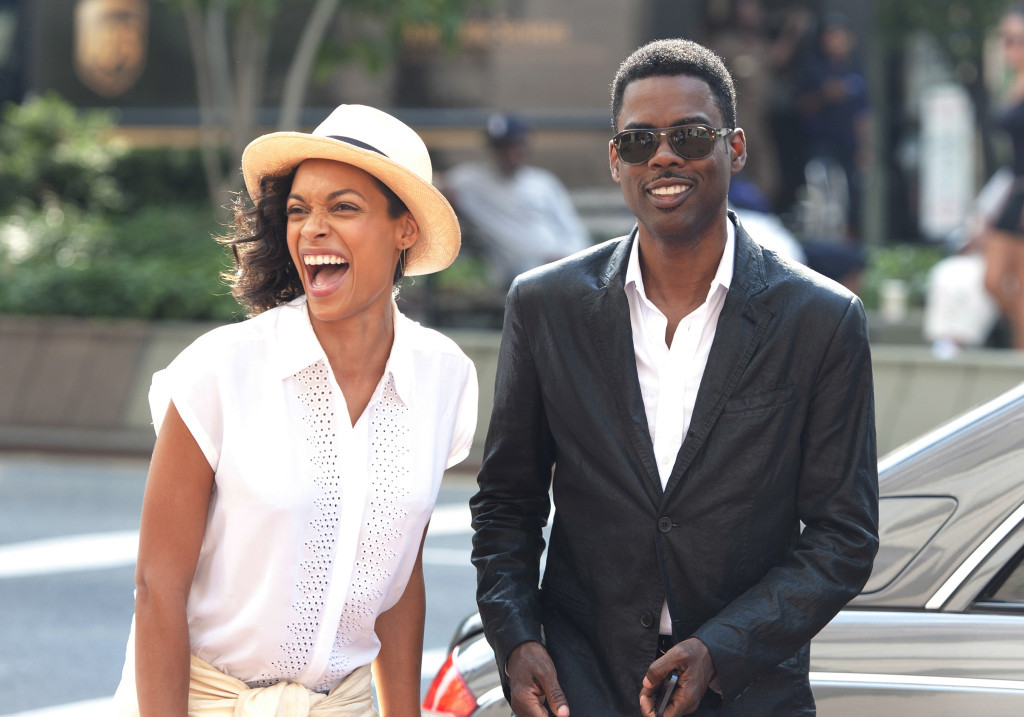 *Photos courtesy of the Los Angeles Times
Rosario Dawson brings a lightheartedness to Top Five that is often lost in previous Chris Rock movies. Rosario helps create, alongside Chris Rock's brilliant script writing, a character that is flawed, intelligent, and passionate. Her chemistry with Chris Rock makes Top Five a romantic comedy that is a lot less sappy and more edgy than its counterparts. As the soul of the movie Rosario leaves you wanting more up until the last scene.