ABC 's Marvel Agents of SHIELD, in one of the show's best episodes, finally reveals what happened to Jemma Simmons (Elizabeth Henstridge) from the time the monolith sucked her in until when Fitz (Iain De Caestecker) rescued her. Henstridge really shined in this episode!
This episode was very different from most of the SHIELD episodes before it because it focused on a specific storyline with very little interaction with the other main characters throughout the episode.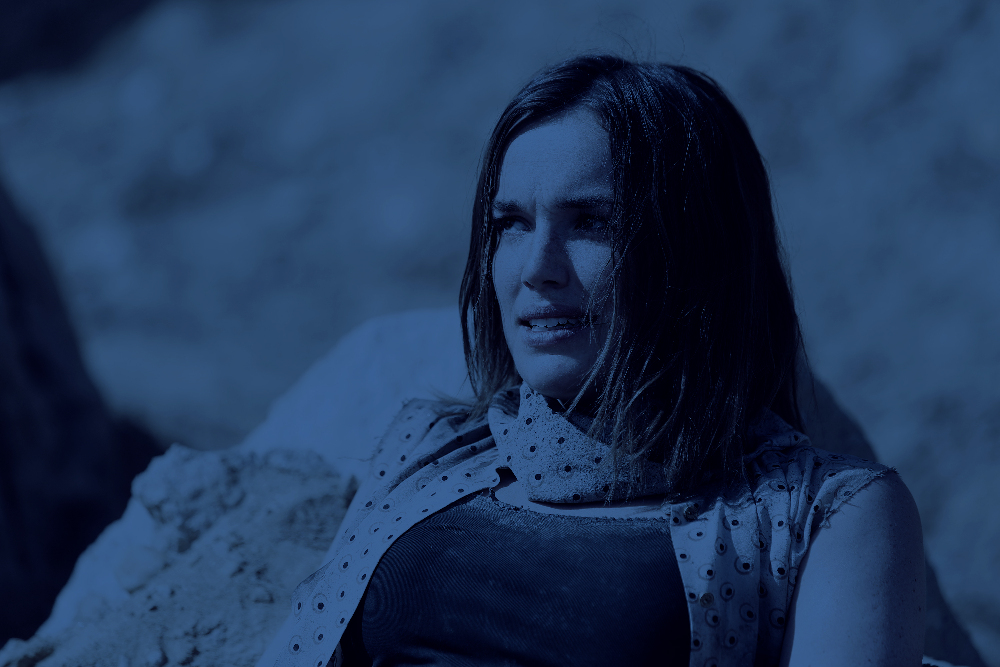 The monolith transported Jemma to another planet. Throughout the episode we see Jemma thrive in survival mode and finding out more about this mysterious planet that seems to have moods. When Jemma told Fitz that she needed to go back at the end of Ep 4, I figured there had to be someone else there with her to make even the thought of going back feasible. Well it turned out I was right.  Jemma met Will Daniels (Dillon Casey), an astronaut who was on a mission for NASA. It turns out NASA at some point had the monolith and wanted to try to do planetary travel through it. Yeah, that turned out real well.
This episode reminded me of movies Cast Away and Enemy Mine with Dennis Quaid. Cast Away because the initial part of the episode Simmons was alone and her companion was her phone where she could at least look at a photo of Fitz. There were a lot of #FitzSimmons feels as she is walking around thinking about her date with Fitz and sleeping with the phone next to her when she was trying to find water. The reason it reminded me of Enemy Mine was the relationship that developed between Jemma and Will.  They initially were leery of each other but over time developed a friendship.
I've liked Simmons over the seasons and I've seen her develop into a more seasoned agent. It was great to see her use her scientific mind to help acclimate herself but also her tenacity and fighting spirit when trying to find food and trying to escape from Will after he caged her. I loved her faith in Fitz that he would try to find a way to get her home even while figuring a way out herself with Will's help.  With the help of Fitz's cell battery and the solar computer equipment from NASA, she was able to pinpoint where a portal would open and almost made it out if it wasn't for the planet preventing the escape. I even liked when she was proud of herself when she killed the lake creature, bravely ate it and burped afterwards.
What I also loved about this episode was the planet didn't just provide the background, but was also like another character.  Through how Simmons found food and water, from the unending night, and the sinister nature of the sandstorms and the planet through it's landscape prevented Will and Jemma from escaping, was like meeting a villain you couldn't quite see. I'm really looking forward to the show getting back to the planet to learn more about it.
Will was an interesting character to get to know. We learned about the more evil side of the planet from him and he kept Jemma safe as much as possible. I even couldn't really be too upset with him for caging Jemma at first considering she's the first person he's come into contact with in 14 years. Not only that but what happened to the astronaut crew he came with on the NASA mission it would be understandable to be a little leery and think initially he may be hallucinating. I had all kinds of sympathy for him for being alone on a harsh planet for several years.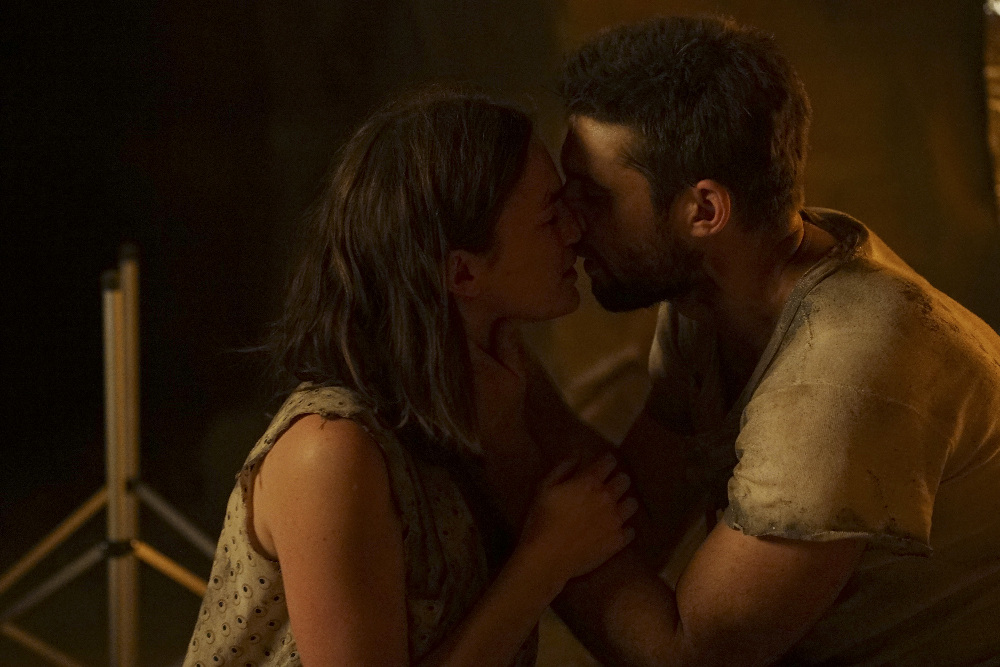 It was not surprising to me that both Jemma and Will would develop strong feelings for each other because of their circumstances. They are the only man and woman on a planet that doesn't want them to leave and considering they missed the portal and how long Will was there already, it was obvious they comfort each other by hooking up. Fortunately Will was not a bad looking guy to get stuck with on a planet that hardly sees any sun. What sucks though is yet again, there is another obstacle preventing Fitz and Simmons for being together because of Jemma's feelings for Will. I've been patiently waiting for Simmons and Fitz to hook up and it looks like I will be waiting longer. We find out that Jemma is recounting to Fitz what happened when we get to the part of Jemma escaping from the planet. What we didn't know is that Will sacrificed his chance of escape too by distracting the planet (who takes on an menacing form during a sand storm). Fitz shows what a great person he is by saying he will help Jemma get Will back at the end of the episode. While I'm #TeamFitz, I'm also #TeamWill because he needs to get back and find happiness in the present day.  He needs to see the new Star Wars movie in December for crying out loud! Showrunners, make it happen.
What do you think? Are you Team Fitz or Team Will? What are your thoughts of the episode? Be sure to check out the 99th episode of TVTalk for theories about the planet and how it ties into the Marvel Universe! What are your theories about the planet? Do you think it has feminine moods or male? Comment below with your thoughts!
On a side note, that crack on the wall in several pics looks alot like the crack in the wall from the show Doctor Who. Or is that just me?