The Forty-Year-Old-Version is a drama/comedy feature film about to hit Netflix worldwide. The synopsis to the hip-hop infused film is as follows:
Radha, a down-on-her-luck New York playwright, is desperate for a breakthrough before 40. But when she foils what seems like her last shot at success, she's left with no choice but to reinvent herself as rapper RadhaMUSPrime. The Forty-Year-Old Version follows Radha as she vacillates between the worlds of Hip Hop and theater on a quest to find her true voice.
Written, directed, produced by and starring Radha Blank (She's Gotta Have It, Empire).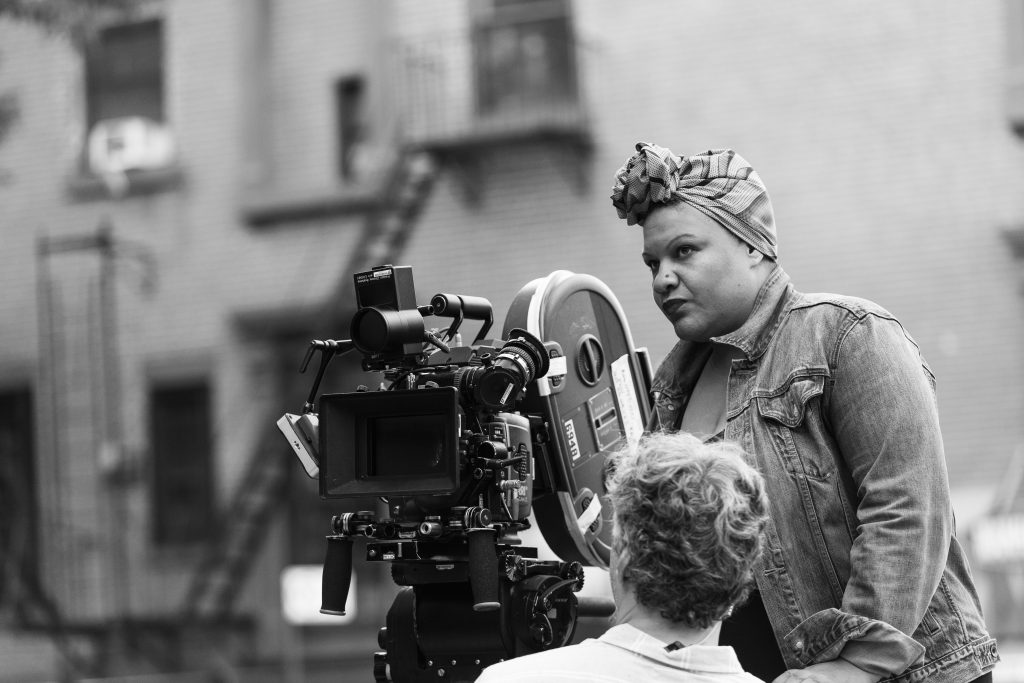 Initially developed as a web series, the story is heavily influenced by Radha Blank's life. Blank had buzz surrounding a play she wrote, SEED, about ten years ago but struggled to break through to Broadway level after that. Blank performs as RadhaMUSPrime in real life as well with similarly themed rhymes to those in the film.
Radha Blank says The Forty-Year-Old-Version is not really about rap but it's about using hip hop as a way to get through pain. For that reason, I don't think you have to be a big fan of that genre of music because there is so much more to the film than that. The rhymes matter, what they say matters but the film is about Radha getting through the loss of her mother and her perceived lack of success. The rhymes are how she goes about it.
The film is incredibly well made, using 35mm film stock and presenting it in black and white gives a texture and depth to the image. It's perfect for the New York setting. Blank wanted to use black and white to put the focus on the characters, so the hustle and bustle of New York was present without being a distraction. Director of Photography Eric Branco (Clemency) has great composition to the shots, really well-balanced frames without being too perfect. There is a slight roughness to the shots that marries well with the story and the setting.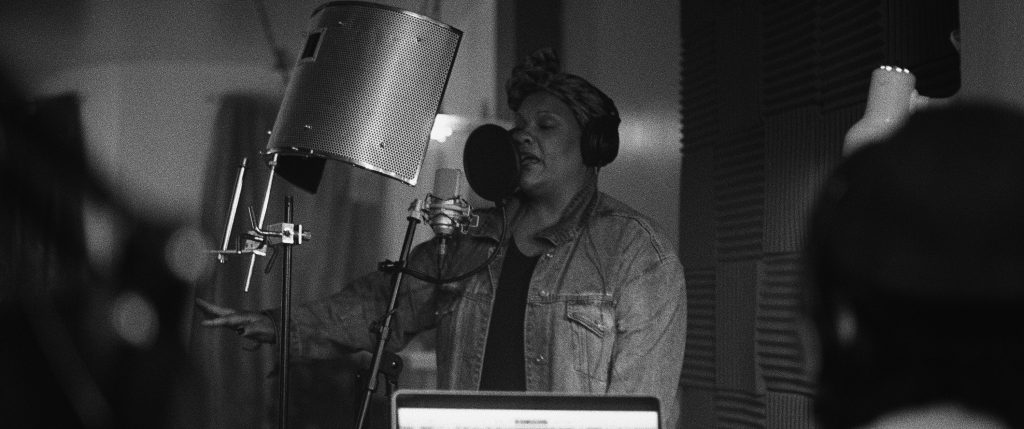 There are brief moments in the film that feature cutaways of photos or people acting out Radha's screenplay. The style of shooting also changed when Radha was rapping, getting closer to her face and having her look directly at camera after she'd finished. These changes can become gimmicks if overdone but they are used with restraint and a purpose. Impressive given that The Forty-Year-Old-Version is Blank's first theatrical release as director and only her second directing credit in total.
Away from the rapping scenes, there is limited music in the film. There is no score but a strong use of hip-hop music when needed. As with the other aspects of the filmmaking, it is handled with restraint and it works really well.
Radha Blank doesn't have a lot of experience acting but you can't tell by watching The Forty-Year-Old-Version. Obviously, it helps that the material is so personal to her, but even acting like yourself is hard to do on camera. The Forty-Year-Old-Version is very much a drama with some comedic elements, Blank has a natural comedic timing that keeps the material light when needed.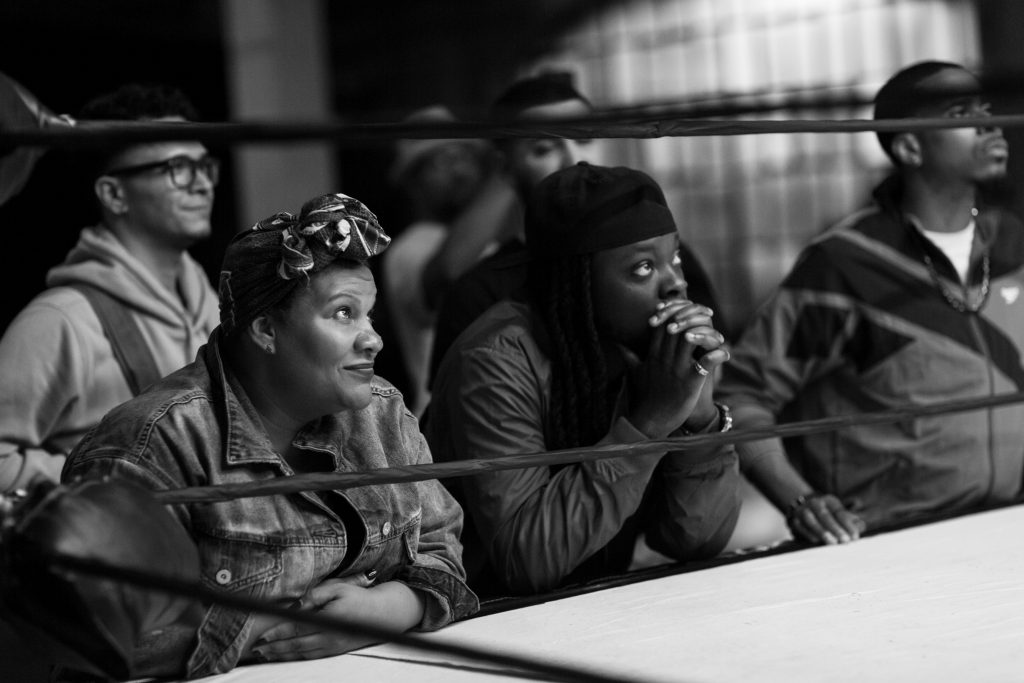 The supporting cast is strong, led by newcomer Oswin Benjamin as producer D. The Forty-Year-Old-Version is Benjamin's first acting role, he is a musician by trade. He gives an impressive understated performance in a key role. Radha's best friend and agent, Archie, is played by Peter Kim (Broadway's Thoroughly Modern Millie, The God Committee). His role is mainly comedic but he gets involved in the drama as well. Kim has great chemistry with Blank, I believed in their friendship completely.
Theatre legend Reed Birney (The Hunt, House of Cards) plays the somewhat stereotypical producer, despite it not breaking any boundaries with the characterisation, Birney pulls it off well. Quick mention for the four main students of Radha's who are all great, really well cast and help bring levity throughout.
Radha Blank won the Directing Prize at Sundance 2020 for The Forty-Year-Old-Version. Lena Waithe (The Chi, Master of None) is amongst the producers and has provided Blank with an experienced voice throughout the filmmaking process. The Forty-Year-Old-Version sometimes loses its momentum and meanders a little without progressing the story. The film would have benefitted from losing 20 to 30 minutes off its 123-minute runtime.
It is not without flaws but The Forty-Year-Old-Version signals the arrival of an innovative, imaginative filmmaker. Hopefully Radha Blank will be given more opportunities to keep using her voice.
The Forty-Year-Old-Version is released on October 9th 2020 released globally on Netflix