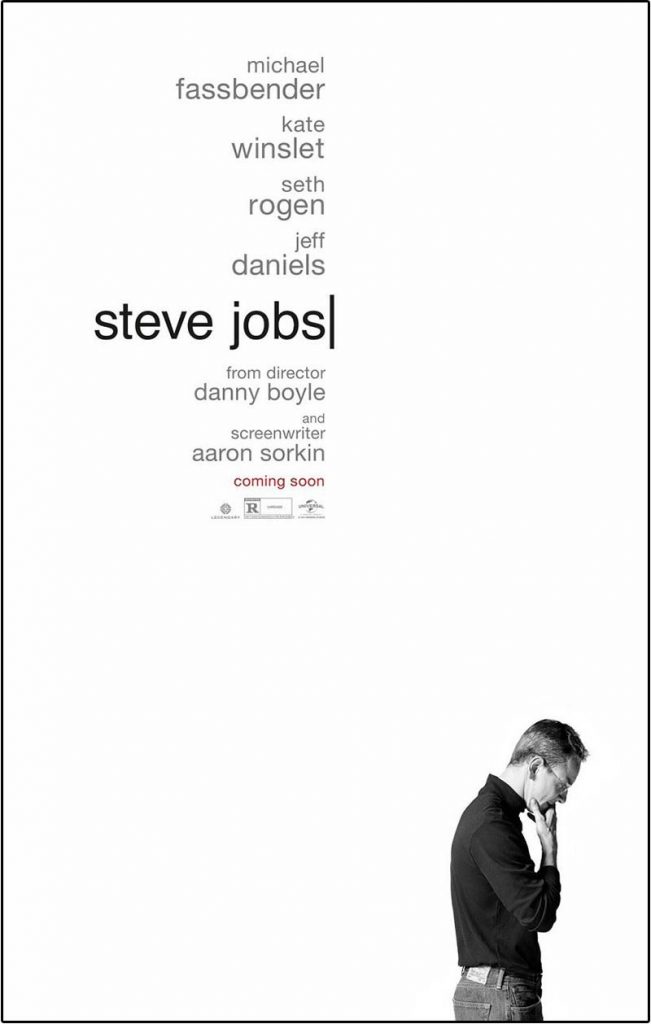 by Evan Jackson
The Steve Jobs movie didn't do well at the box office this weekend, but Oscar contenders that usually go with the limited release to the wide release strategy have notoriously slow starts. The box office success or lack thereof, with only making $7 million domestically in its wide release, shouldn't detract you from seeing this film. Whether you believe it or not if Steve Jobs was a genius, you're probably reading this review on an Apple product which is indicative of his influence. This movie doesn't break down his life piece by piece as other films would it simply chooses three acts in his life. Intertwined in between the scenes are flashbacks that highlight the rise of Steve Jobs. Michael Fassbender's intense commitment to the role of playing Jobs is a great match with Aaron Sorkin's writing and Danny Boyle's directing style.
This Is Not A Bio Pic
This is in no way shape or form a biopic. Steve Jobs movie takes place in three acts all before important launches pivotal to his career. In the first act Steve Jobs is obsessing over the Mac saying "hello", implying that this is the final aesthetic touch needed for consumers to feel comfortable with computers. The second act starts four years later, after the dismal fail of the Mac leading Jobs to be ousted out of his own company, Apple and sees him having a hidden agenda to the launch of the NeXT computer geared towards an educational audience. In the third act Jobs returns as the CEO of Apple confident that he'll take the company to new heights. Picking those three moments in Jobs life was a unique approach and refreshing to see.
Michael Fassbender Captures the Essence of Steve Jobs
Michael Fassbender delivers a tour de force performance in his portrayal as Steve Jobs. In Fassbender's depiction of Jobs he is crass when delivering orders, braggadocios when stating his vision for Apple, and painfully awkward when trying to make an emotional connection to his daughter. Fassbender embodies that confidence of Jobs but also expresses coldness in his performance. Fassbender also shows warmth in the ending scenes of the movie where Jobs finally bonds with his daughter.
Aaron Sorkin's Writing Is Still Top Notch
Aaron Sorkin's script is filled with whip smart dialogue, not allowing a break or lull in the movie. Sorkin shapes the narrative around Jobs constant mission to push his vision forward at any cost. This movie doesn't try to separates the man from the myth that is Steve Jobs. It embraces the fact that he revolutionized the way people interact with each other and people's connection to technology. Sorkin in his writing brilliantly shows the irony in that Jobs wants to bridge the gap between technology and human interaction yet he is almost incapable of having that type of connection to his own daughter. Sorkin's writing also establishes what Jobs thinks of himself. One of the most prominent scenes is when Steve Wozniak, played convincingly by comedian Seth Rogen, asked "What do you do? You don't code, you don't program, what do you do?" In Steve Jobs response his hubris is on full display at this moment with a single quote that not only deflates Wozniak but sums up Steve Jobs role as a visionary.
Danny Boyle's Direction Was A Perfect Match
Danny Boyle's direction in this three act operatic is quick paced, making it a perfect match for Sorkin's script. You rarely if ever see Fassbender sit in the movie or stay in one spot a nod to Steve Jobs always in a constant motion into the future. Recreating the excitement of those launches added to the appeal of the movie. It was almost as if, as an audience member, you got a sneak peak of the behind the scenes action and commotion while waiting for the big reveal of what Jobs has up his sleeve next.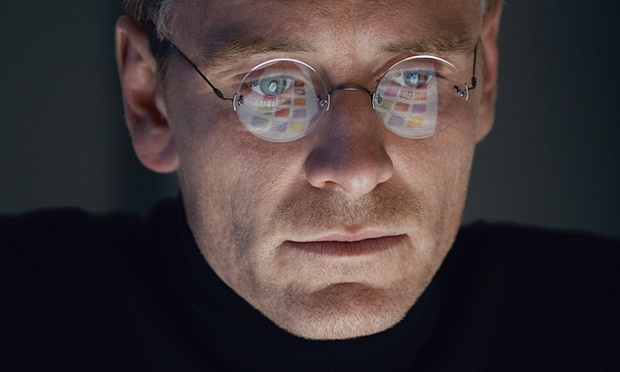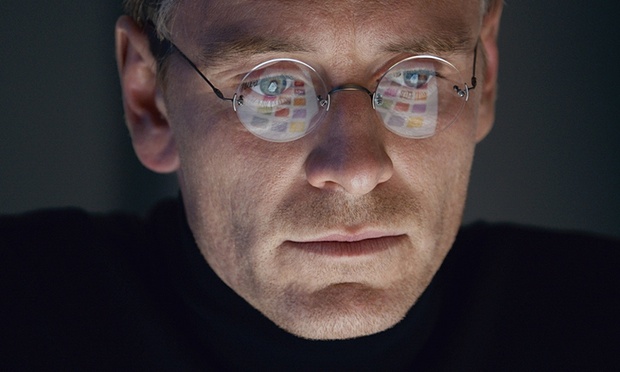 In each act Jobs has a standoff with someone revealing more about his character. Jobs is challenged throughout and never concedes until the final scenes of the movie where his daughter confronts him. That was the only part of the movie where Jobs did not see winning as important because he knew he would risk losing his daughter. One could argue he had become more innovative after that seeing no need to constantly compete with those in his circle either professionally or personally. The subject matter of Jobs life is interesting enough, but with Sorkin's writing, Danny Boyle's approach to directing, and Fassbender's commitment to the role it's definitely one of the stand out movies of the year.
*Photos Courtesy of Universal Pictures